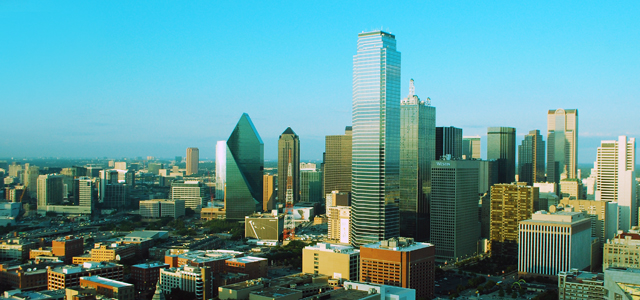 6 Spots to Visit if You Want to Do Dallas Big
If you're visiting Dallas for the first time, be prepared for sheer size. There's a lot of ground to cover — hey, it's Texas, after all — but with a little planning you can experience the best of the city in just a few days.
Here's a rundown of the top six sights to see in the Big D.
1. Reunion Tower
How big? 560 feet tall
The icon of the famous Dallas skyline,
Reunion Tower
rises 560 feet into the clouds. It makes a great first stop on your itinerary to orient yourself in the city. Landmarks like Dealey Plaza, Fair Park and the Margaret Hunt Hill Bridge are easy to spot from the GeO-Deck, and you can learn more about local attractions from interactive touch screens inside the globe.
Your trip starts with a free touristy photo, complete with props and digital backdrop. Then a guide takes you up the tower to the observation level. Spacious, creatively lit and humming with pop music, the recently renovated GeO-Deck has an almost celebratory feel.
Opt for a two-trip ticket so you can see the 360-degree panorama during the day and after dark. Better yet, go up just before dusk for idyllic sunset shots. The skyscrapers reflect pink, orange, yellow and blue.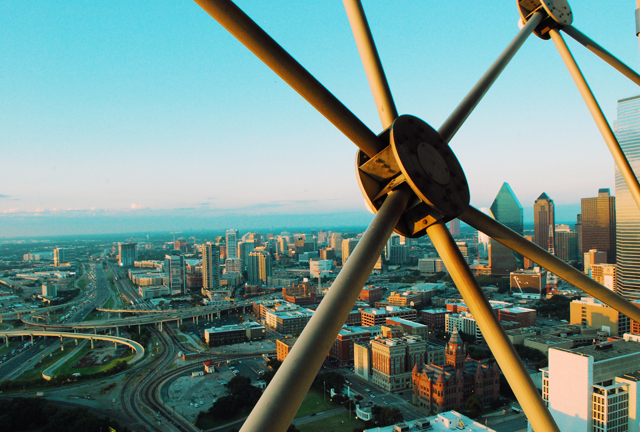 2. Dallas Arboretum and Botanical Garden
How big? 66 acres
The
Dallas Arboretum and Botanical Garden
is stunning in all seasons, from its half million blooms in the spring to the annual holiday show featuring as many twinkling bulbs.
Sprinkled throughout with sculptures and water features, the arboretum is unblushingly photogenic. If you go in the fall, you're in for a special treat — 90,000 pumpkins, gourds and squash make up a Pumpkin Village that can only be called epic. The annual festival, "Autumn at the Arboretum," draws around 290,000 visitors a year. Kids will love the pumpkin houses and hay bale maze while adults will enjoy the seasonal color stretching across more than a dozen themed gardens and glades.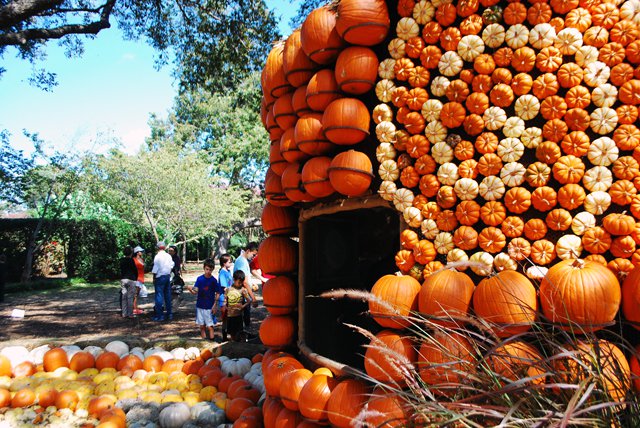 Of course, all that exploration works up an appetite. Enjoy lunch at the elegant
Restaurant DeGolyer
, an upscale eatery with a light, fresh menu to match its garden setting.
Choose from a range of salads, sandwiches and bistro-style entrees. If there's outdoor seating available, be sure to take your meal al fresco, overlooking White Rock Lake with live music on the lawn. For a treat, make a reservation for one of their three-course seated teas held during the week. But whatever you do, don't leave without dessert. They have a wide selection, including the local classic, tres leches cake, and a berry Romanoff that is subtly sweet and refreshing.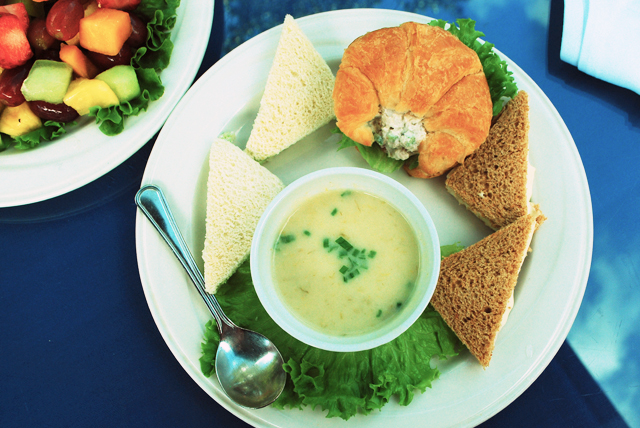 3. Pocket Sandwich Theatre
How big? 100 pounds of popcorn
Dallas is a major city. It has ballet, opera and at least a dozen performing arts venues. But if you have only one night in the city to see a show, make your way north of downtown to a little theater in a strip mall off Mockingbird Lane.
Pocket Sandwich Theatre
is as much a cultural institution in the city as any high-class joint with box seats. It's produced over 270 plays in its 36 years on the Dallas art scene, ranging from raucous comedies to elaborate melodramas. The latter is their specialty. Clever melodrama is no easy feat — one step too far into this over-the-top art form and it becomes absurd and unfunny. The actors at Pocket Sandwich Theatre, though, have melodrama well in hand, and if the patrons throw popcorn at them (over 100 pounds of it to date), it's not because they're not enjoying the humor but because that's just part of the fun.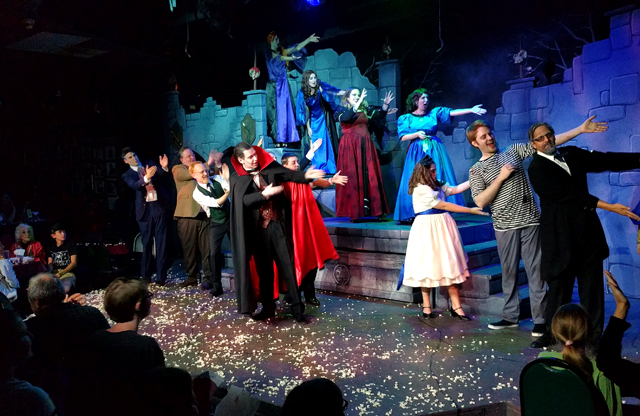 The theater also dishes up comfort food and spirits, from nachos and corned beef to sangria and chardonnay. Part of the charm of this quirky little venue is that you get the sense you're finally seeing Dallas. You might find a fellow tourist, but the audience is packed with locals who just love good theater. This is the real thing.
4. Perot Museum
How big? 350+ exhibits
You could easily spend a day at the
Perot Museum of Nature and Science
. Five floors, 11 permanent exhibit halls, a Wolfgang Puck cafe and a 3D theater mean there's plenty to keep you and the kids busy.
From sports to dinosaurs to glittering gemstones, the exhibits give visitors a glimpse into how things work. Test your speed by racing against a cheetah or running back Jamaal Charles. Take a simulated ride into a drilling rig to learn about underground energy.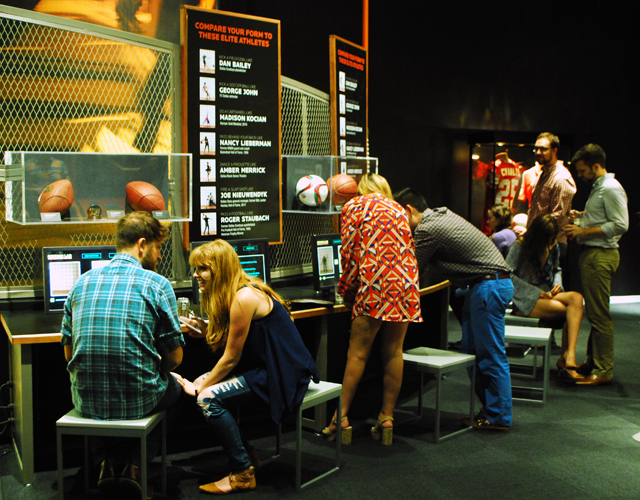 The hands-on — and full-body — exhibits are fun for all ages, but if you're traveling without youngsters in tow, you can experience the museum in an entirely different way. Enter
Social Science
, an adults-only evening held quarterly at Perot Museum where it's transformed into a hip venue with DJ-spun music, signature drinks and lowered lights. Finally, you can try that cool science experiment without worrying that you're cutting in front of a preschooler.
There are also live demonstrations, expert-led talks and cool activities that line up with the night's theme. Or just chill out and play board games on the plaza. It lasts until 11 p.m. and you won't want to leave. Who knew a night at the museum was the hottest ticket in town? This event sells out, so book early online.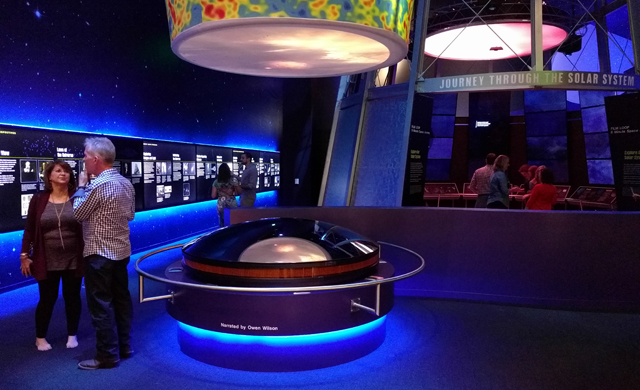 5. Dallas Zoo
How big? 2,200 animals
The
Dallas Zoo
's 100 acres are home to 430 different species, from cockatiels to tamarins. The large park is divided into two halves. The northern part features the children's zoo, carousel, big cats, birds, bugs and a mix of native and exotic mammals. Take the tunnel to the Wilds of Africa for elephants, lions, crocodiles, bongos and more.
While there's a lot to see on your own, make sure to save time for a show. The cheetah encounters and bird shows are fun. You can also catch a number of keeper talks throughout the day to learn more about the zoo's residents.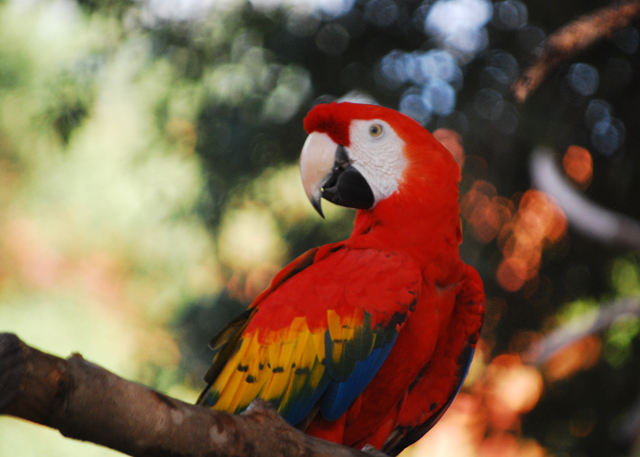 Allow at least three hours to see everything, more if you have time. Like Reunion Tower, the arboretum and Perot Museum, the zoo is part of the CityPASS, making it a great deal combined with other Dallas attractions.
6. Downtown
How big? 15 districts
Covering 15 distinct neighborhoods, from artsy Deep Ellum to the historic West End, downtown is truly the hub of Dallas. It's chock full of museums, galleries, shops and hearty restaurants that deliver big on flavor and portion.
Luckily, there's plenty to do without spending a dime. Visit one of the two dozen parks and plazas, like Thanks-Giving Square, with its world famous spiral stained glass ceiling, or Pioneer Plaza, featuring nearly 50 six-foot-tall longhorn steers cast in bronze and driven by Texas cowboys.
In fact, downtown is flush with public art, whether it's a 30-foot blue eyeball or the iconic 1934 neon Pegasus rooted in flight on a model oil derrick.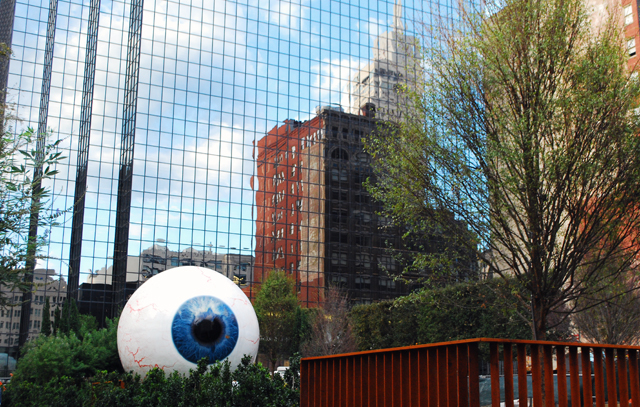 Bring your camera and your walking shoes. There's never a loss for things to do in the Big D.
About the Author: Cheryl Rodewig is a storyteller and creator — for brands (content marketing) and her life (travel). See more of her travel stories on Twitter at @cherylrodewig or online at cherylrodewig.com.
Featured Vendor

Get Hertz Discounts
Subscribe to Our Blog!
Like Us On Facebook