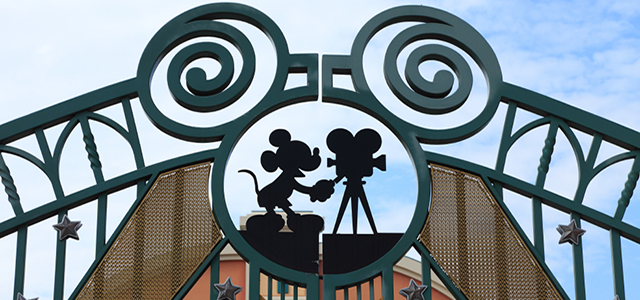 Disney World Secrets Every Fanatic Needs To Know
There are Disney lovers and then there are Disney fanatics. Some people just live and breath everything Disney, and when they visit the theme parks, they are seeing things and doing things that most of us probably wouldn't think to see or do. So if you are ready to step up your Disney game, below are some insider secrets to help propel you to the next level.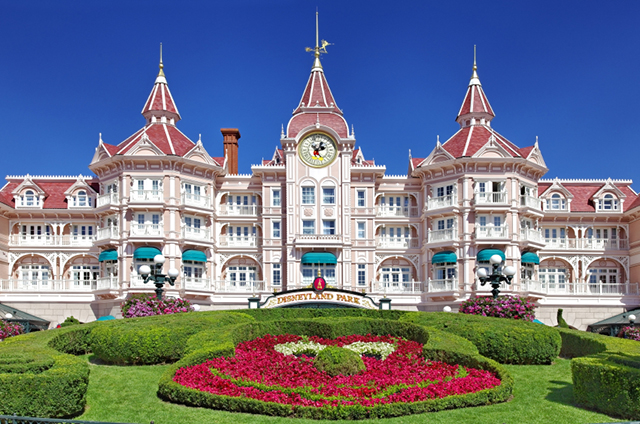 Photo Credit: © iStock/Razvan
From The Experts –
We took the time to speak to a
Walt Disney World travel planning expert
and here are the takeaways. There are no slow times at WDW anymore, and it's pretty much always busy. Expect and prepare for long lines and everything will be just fine. Using a travel agent that specializes in Disney will help with knowing the ins and outs of the parks and will help you plan the perfect itinerary. The best times to go would be mid January to early February and the last two weeks in August to mid September, as well as the first two weeks of November and December. These timeframes still will provide crowds, but just lesser crowds.
Stay on property –
Disney resort guests get extra perks. Take advantage of those morning Extra Magic Hours – Disney resort guests get into one park one hour early each morning. Take a mid-day break back at your hotel, because everyone needs some rest time while walking around these massive parks. If you plan on dining at some of your favorite resort restaurants, book early. You can make reservations 180 days in advance and although that may seem absurd, all of the popular restaurants book full and you don't want to be left outside. A lot of the resorts offer dining plans, which will help save some money and works as a pre-pay for your meal system, so you don't need to worry about how much you are spending while you're on vacation.
How to Dine with Cinderella –
One of the most popular meals is unquestionably dining at Cinderella's Royal Table, which is a meet and greet with a princess, held inside Cinderella's castle. Slots open up exactly 180 days in advance at 7 a.m. EST and are quickly grabbed up by super fans, so plan accordingly.
Disney Dollars –
Limit your spending by buying Disney Dollars, a private in-park scrip equal to the value of a U.S. dollar. This is a great way to keep on budget and not overspend.
Getting the Best Seat –
When seeing one of the theater-based attractions such as
Muppet*Vision 3D
(in Disney's Hollywood Studios),
Mickey's PhilharMagic
(in the Magic Kingdom), or
The American Adventure
(Epcot), there's no need to push and shove. Guests are seated all the way down each row, so if you prefer a seat towards the center, follow a large group of guests, which will place you center stage.
More Affordable Character Meals –
Meals with your favorite Disney characters are hot tickets and hard to get. A cheaper option is to book meals with characters that are held outside the gates.
Chef Mickey's
, under the monorail that zooms through the Contemporary Resort; the
Supercalifragilistic Breakfast
at the Grand Floridian Resort & Spa; and
'Ohana Character Breakfast
at the Polynesian Resort are all a quick monorail jaunt from the Magic Kingdom.
Best Place to Take a Break –
The
Walt Disney World Railroad
is the only ride that doesn't force everyone to disembark after making one circuit, which takes about 25 minutes, so if you need to rest your feet, stay on as long as needed.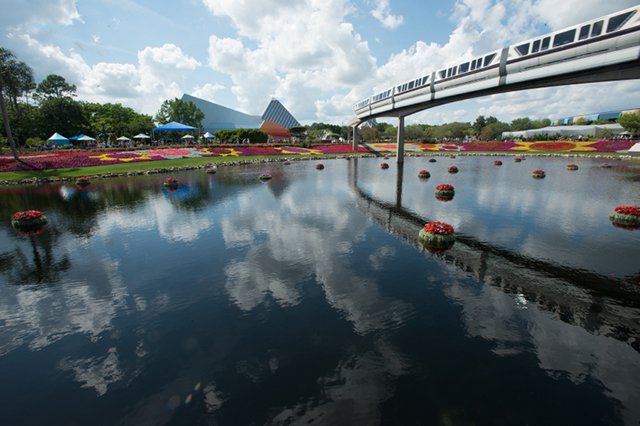 Photo Credit: © iStock/vanlhd_99
Best Time to Watch the Parades –
Parades take place all day and all night. Daytime parades will be hotter and more crowded, while in comparison, the night parades will be much cooler and often more exciting due to the lighting effects the park provides.
Don't Get Trapped During a Parade –
Stay out of Adventureland and Frontierland starting 30 minutes before
parade time
. The parade route cuts them off from the rest of the park, and crowd-control measures make it difficult to cross its path.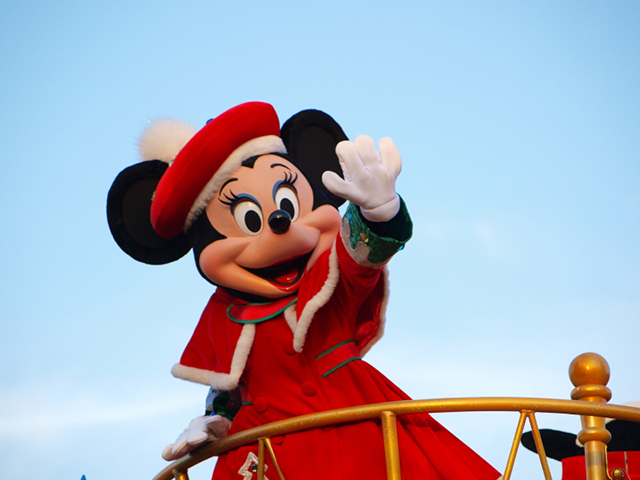 Photo Credit: © iStock/MrNovel
Be Savvy with Your FastPass –
Don't waste your FastPass! Use the line-skipping system only for attractions that actually have the longest lines—the Tip Board in the hub of each park lists the current waits, and so does the
My Disney Experience
app.
Too Short? –
If your child is too short to ride a ride, that can be a major bummer, but the good news is, the next time you visit the park, given they grow a few inches, they can jump the lines. For Splash Mountain, they're dubbed a "Future Splash Mountaineer," and on Space Mountain, they're handed a "Mousetronaut Certificate." Many other major rides have their own versions.
Magic Kingdom's Fireworks –
There are no waiter-service dining tables inside the park that have views of the
Wishes Nighttime Spectacular
fireworks but
California Grill
, on the top floor of Disney's Contemporary Resort next door, not only has an ideal panorama of them but also has an outdoor observation deck with the soundtrack piped in. Make sure to book in advance and ask to be seated at the appropriate times to view the show.
Saving Money on Meals –
Counter-service meals, by default, come with chips or fries, but you can ask to skip the extras and save a few bucks on your meal. For soda fans, the machines serve the sodas chilled, so skip the ice and get a few extra ounces to help quench that thirst.
Best Time to Visit Fantasyland –
Fantasyland is more popular with children, so if you want to go when the lines will be the shortest, wait until after dinner time, when most of the kids are tired out and passing out in their hotel rooms.
Hidden Mickeys –
Hunting and snapping a pic of hidden Mickeys is a rite of passage for any Disney fanatic. Scattered throughout the parks are clandestine mouse ears that are so impossible to spot unless you are looking for them, that fans have become obsessed with finding as many as possible during a visit. It's easy to find websites online with hundreds of images and exact locations, but what's the fun in that?
Know What to Say or Ask the Characters –
Disney cast members have a lot of fun when in character costumes and there are lots of "secret" questions or actions one can do to prompt a character to respond with a park approved response. The list below has lots of suggestions of what to say or do when coming in contact with specific characters. If you want to know their response, you'll have to try it out for yourself!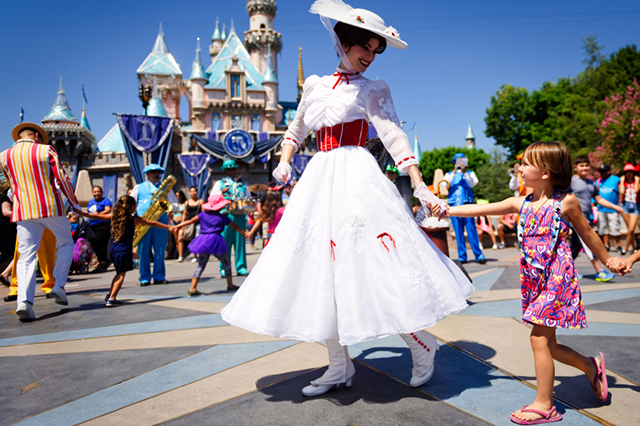 Photo Credit: © iStock/smckenzie
Princesses:
Ask Ariel if you can be a mermaid
Ask Aurora if she likes to take naps
Ask Belle for a book recommendation
Tell Belle that Beast is very big and scary
Give Snow White an apple
Complement any of the Princesses on their dresses
For the Toy Story characters:
Ask Green Army to march with you then pose with a great salute
Tell Buzz he is a toy…a T. O. Y. toy!
Ask Buzz if you can push his reset button
Ask Buzz to go into Latin mode
Ask Woody if Andy's name is on the bottom of his boot
Mickey's gang:
Propose marriage to Daisy or ask for a kiss
Ask Donald why he doesn't have as much stuff in the parks as Mickey
Ask Donald why he doesn't wear pants
Tell Donald you like his performance in the Aflac commercials
Ask Goofy if he's ever taken Pluto for a walk
Ask Minnie if Mickey has given her a ring yet
Tell Pluto he should get a never-ending supply of dog bones
Pooh & friends:
Ask Eeyore where his tail is
Tell Eeyore "I'm sorry, I didn't notice you there"
Ask him if he would like a sausage biscuit or BLT
Ask Pooh why he doesn't wear pants
Ask Pooh where you can locate some honey because you have a rumbly in your tummy
Other favorites:
Stand behind Captain Hook and go tick tock, tick tock or call him a codfish
Ask Chip and Dale which one is Alvin and which one is Simon. Ask where Theodore is at
Ask Lady Tremaine (Cinderella's Step Mother) which daughter is her favorite
Tell Mary Poppins that you heard only Mary Poppins can say "Supercalifragilisticexpialidocious" backwards
Greet Peter Pan with a loud "Cock a doodle doo"
Bring Rafiki a Simba plush. He'll lift it up like in the movie
Ask one of Cinderella's Step Sisters to sing
Ask the Step Sisters which is the pretty one
Offer your son to marry one of the step sisters
Ask Stitch what his badness level is
Tell Thumper to stay out of your flower beds
Main Image Photo Credit: © iStock/Razvan
About the Author: David Duran is a Brooklyn-based luxury, hospitality, culinary, and overall freelance travel writer who contributes to such publications as Fodor's, Travel + Leisure, Destinations Weddings & Honeymoon, and Caribbean Travel + Life, among others. When not traveling 20-25 days a month for his work, he spends his free time planning more travel! To read some of his work, check out his online portfolio, and follow him on Instagram and Twitter at @mrdavidduran.
Featured Vendor

Get Hertz Discounts
Subscribe to Our Blog!
Like Us On Facebook