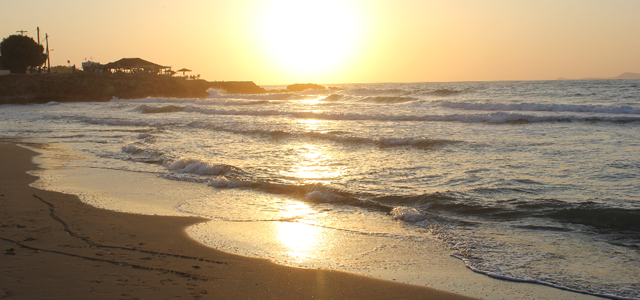 Cost-Saving Tips for the Ultimate Family Vacation
As summer break quickly approaches, you may be searching for the perfect destination for your family vacation. While there are many locations to choose from, your budget will likely play a bigger role than you might like when it comes to making your final decision. Don't let your budget keep you from embarking on the vacation of a lifetime, and give your family a vacation you won't soon forget with these cost saving tips!
Start By Searching for Travel Promotions and Coupon Codes
Whether you already have a destination in mind or are fairly flexible – an excellent place to begin your planning process is by searching for
travel promotions and coupon codes
. This goes far beyond identifying the travel packages offered by hotels and resorts, but to identifying additional discounts for all the aspects of your travel plans. This includes hotel coupons and discounts, online promo codes, and both online and offline coupons. Look for promotions and coupons codes for everything from airfare, car rental, hotel, food and even your excursions. Even if the promotion or code does not discount your spending, it may offer a free upgrade or additional amenities that will help to make your upcoming family vacation even more memorable.
Pack Your Snacks
Whether you are taking a road trip or flying to your travel destination, the cost of food and beverages will quickly add up. While eating on vacation is inevitable, it doesn't have to come at a hefty cost. You may be able to drastically reduce your food expenses by packing your own snacks for the trip. Even if there is not room in your luggage, head to a local grocery store to stock up on your family's favorite snacks and beverages. For even more price-slashing savings, look for a hotel that includes a continental breakfast or offers a mini kitchen in your suite.
Visit Family & Friends
Even if you don't stay with family and friends during your vacation,
planning your vacation in the same town as family and friends
 can provide many cost-saving benefits. Your friends and family are likely to welcome you over for meals, and a good portion of your social time can be spent enjoying quality time together. On top of that, many cities offer their residents discounted access to local attractions. Last but not least, visiting an area you have friends and family allows you insider insight to attractions that may not otherwise be on your radar.
Visit An Off-Season Location
Just because it's summer in the states doesn't mean it is the peak travel season for all destinations. If you and your family select a travel location in its off-season, you are likely to find much more discounted opportunities in both your accommodations and activities. Keep in mind that while some of the area's most well-known attractions may not be available to enjoy, there still may be plenty to do in these destinations.
Take a Road Trip
Another fun way to travel with your family is to take a road trip. Road trips allow you access to a variety of excursions and activities, and you can alternate camping with staying in hotels along the way. You and your family will also be able to enjoy destinations that are a bit off the beaten path, as well as dine in local mom and pop restaurants that you come across on your adventure. Even if your exact destination or route isn't planned, the process of seeing where the day takes you will create memories that are certain to last a lifetime.
Consider an All-Inclusive Vacation
The last thing you want to do when you arrive to your travel destination is to be counting your pennies to ensure that you stay on budget. By booking your next summer vacation at an all-inclusive resort, the vast majority of your expenses will be prepaid before you arrive. All that will be left to purchase are souvenirs, cocktails and maybe some of your snacks. While you are sure to find the best discounts during the off-season – don't count out resorts in their peak season as they may be a cost-effective solution for you and your family. Whether your family is large or small, vacation expenses can add up quickly. Turn to the cost-saving tips above to stay within budget without sacrificing family fun. Don't let your vacation budget break the bank by signing up for a membership with ABN! Home of the largest selection of discount hotel codes and travel promotions around, ABN can help drastically reduce the cost of your dream vacation. Signing up for the membership discount site is simple, quick, and best of all, free! Take advantage of the travel savings and discounts by signing up for your membership today!
Featured Vendor

Get Hertz Discounts
Subscribe to Our Blog!
Like Us On Facebook