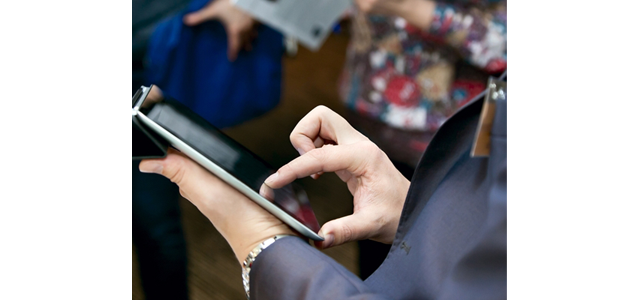 4 Tips for Working on the Go
A lot of jobs will require at least some travel for business meetings and conferences. While this can be exciting for some people, staying productive when you're on the road can be tough. You might be tempted to play tourist if you're going somewhere fun and interesting, or you might just be the kind of person who can't get a lot of work done in an unfamiliar setting. No matter which category you fall into, here are just a few things you can do to keep up your productivity on the go.
Make a Plan
Just like working in your usual setting, working on the go is all about making a plan and sticking to it. You no doubt have some kind of travel itinerary and schedule for your meetings, so factor in some time for your work every day.
Make Sure You Have a Place to Work
As we said above, some people simply have trouble getting a lot of work done when they're in an unfamiliar location. That can obviously be a problem when you're both on the clock and on the road, but it can be overcome. When you're putting together your schedule, make sure that you have a comfortable and quiet place where you can work. This will most likely be your hotel room, but this isn't your only option. When you arrive at your destination, take a look around for other places that might suit your needs such as hotel business centers, coffee shops or libraries.
Have Back-Up Plans
Making a plan is essential to your productivity, but even the best-laid plans can go awry at a moment's notice. You might be delayed at the airport, your hotel room may not be ready or your business meeting may need to be postponed. Any delay or mishap can ruin your trip and destroy any motivation you may have if you're not ready for it, so make sure you have some kind of back-up plan. Have a fully-charged laptop ready to go, and print up any documents you may need in case you cannot find a Wi-Fi connection. Communicate with your coworkers and supervisors if you think you're going to be unable to make it to a meeting or finish your work.
Account for Jet Lag
As much as you may want to try to hit the ground running and get lots of work done as soon as you arrive at your destination, understand that you may just be too tired to get a lot of quality work done right away. Note that we said "quality work;" you might be able to sit down and get something done when you're jet-lagged, but it will be a lot easier to make mistakes. You should always take pride in your work and try to do your best, so try to avoid anything difficult until you've gotten some rest. Staying on task on any business trip is of utmost importance to help your company save valuable time and money. To get the most out of your trip, make sure you book your hotel and travel arrangements with ABN. With discounts on hotels, rental cars, food and more, ABN can help make your business trip efficient and effective while cutting down costs along the way.
Join our network
of businesses and individuals for free and start saving with every purchase today!
Featured Vendor

Get Hertz Discounts
Subscribe to Our Blog!
Like Us On Facebook