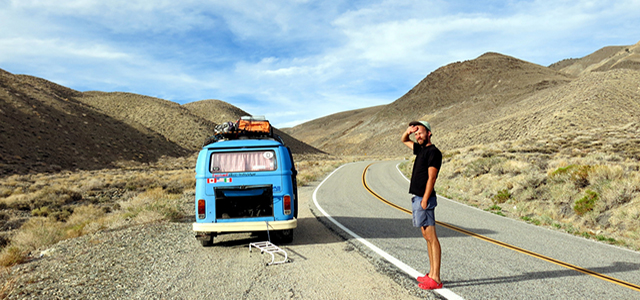 Bucket List Goals: Road Trip Utah's Mighty Five National Parks in 6 Days
Utah's National Parks, known as the Mighty Five, are a must-see for their majestic landscapes. This is the real
Westworld
(minus the violence and robots). From the awe-inspiring Arches to the towering cliffs of Zion, you will encounter some of the most enchanting scenery in America. Here's an itinerary to immerse yourself in a true wilderness of red rock reaching for enveloping blue skies.
Day 1: Fly to Vegas
With the Parks situated in Southern Utah, your quickest route is flying to Las Vegas. After landing, take the Rent-a-Car Center shuttle.
Hertz Gold Plus Rewards members
will be treated like celebrities (your name in lights!) and be on the road within minutes. Drive southeast for two and a half hours to unwind at your first destination, the
Hampton Inn & Suites Springdale/Zion National Park
. Dogs under 75 pounds are welcome for a $25 non-refundable deposit.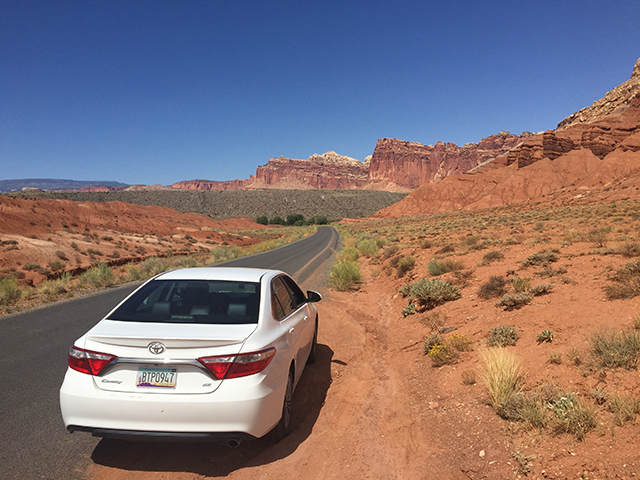 Day 2: Hike Zion
If you're traveling between March and September, hop on the complimentary Springdale Shuttle to the Park's Visitor Center. Pick up your
America the Beautiful Pass
($80) then board the Zion Scenic Drive Shuttle (free). Disembark to capture snapshots of the shining Navajo sandstone of Canyon Junction, spot wildlife and get drenched from the waterfalls on the Emerald Pools Trails, or scale the chains of the aggressive Angels Landing. Enjoy a casual Mexican dinner with a view at
Whiptail Grill
, a converted gas station with tasty plates and tremendous character.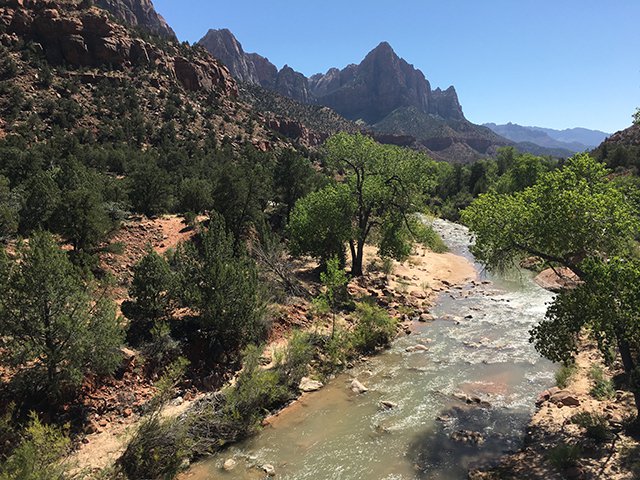 Day 3: Feel Like a Martian at Capitol Reef
Head northeast for three and a half hours to Capitol Reef National Park. With an exterrestrial terrain akin to Mars, this Park opens its gates with little fanfare for the completist who wishes to pick from its abundant orchards (for a nominal, in-season fee) and gaze upon its magnificent Capitol Dome. Another two and a half hours behind the wheel and you'll be ready for a cozy evening at
Homewood Suites by Hilton Moab
(also pet-friendly for dogs under 35 pounds for a $50 non-refundable deposit). Grab a wholesome supper, with superb vegetarian options and local craft beer, just down the road at
Moab Brewery
.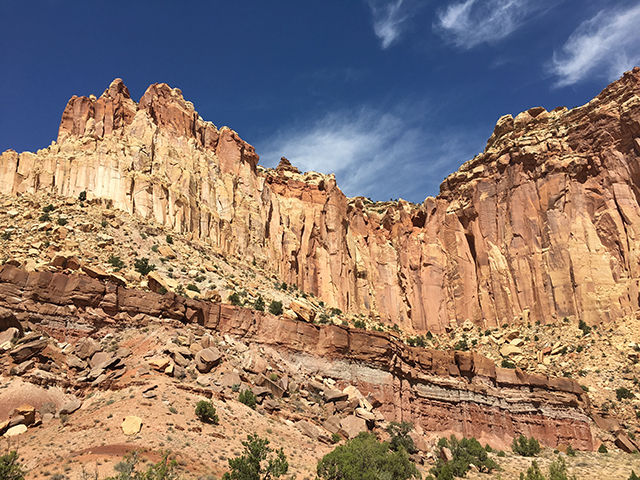 Day 4: Two National Parks, One Day: Canyonlands and Arches
Wake up refreshed and ready to tackle Canyonlands National Park, a breezy half hour from Moab. Proceed to the Island in the Sky to perch on a raised rock seemingly floating above endless canyons carved by erosion over millions of years. Maximize your afternoon at Arches to marvel at the impossibility of Balanced Rock; take the worthwhile walk to the South Window to stand underneath one of nature's largest picture frames. If you're feeling adventurous, scale the arduous, three mile trail to Delicate Arch for an up-close inspection of one of the world's most photographed landmarks.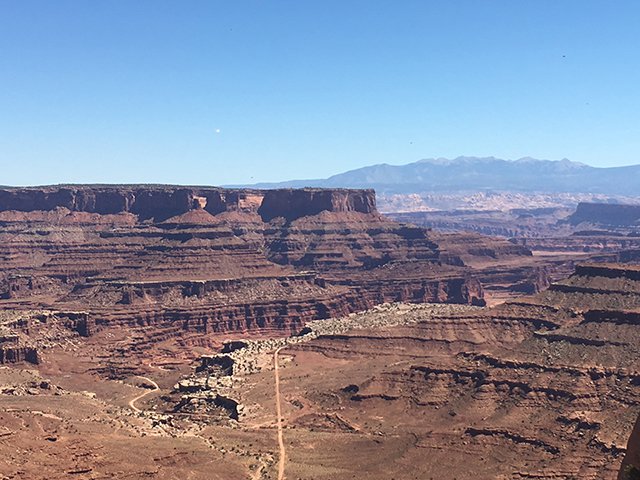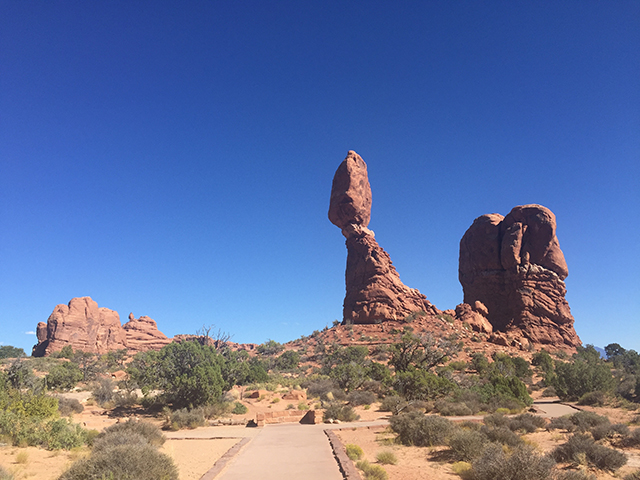 Day 5: Hunt for Hoodoos at Bryce
Rise early for the four hour journey to Bryce Canyon National Park. Its breathtaking Amphitheater spans miles with daiquiri spires of tangerine, pink lemonade, and icicle white. Spy the Sego lily, Utah's state flower, and waltz along the edge of sparkling precipices to Sunrise and Sunset Points. Treat yourself to a homemade lunch at
Bryce Canyon Pines
and save room for its famous, freshly baked pies. Return to the Hampton Inn in Springdale for an evening in familiar confines.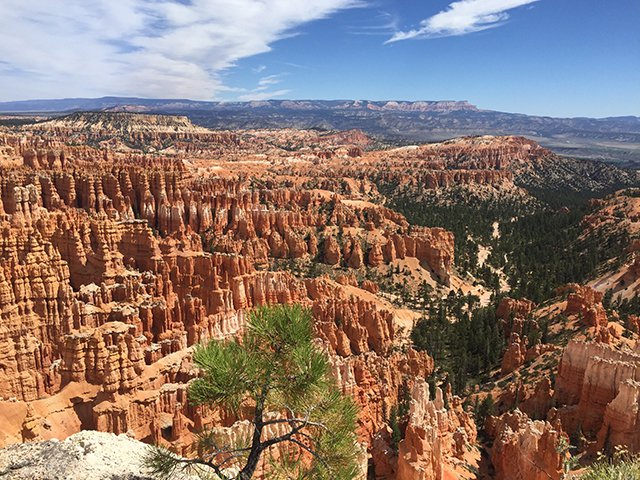 Day 6: Viva Las Vegas!
After your whirlwind escapades, you'll deserve the creature comforts of Sin City. Complete your excursion and live like the Romans at the luxurious
Caesar's Palace on the Las Vegas Strip
. Pooches under 50 pounds are welcome in PetStay rooms for an additional fee and a non-refundable deposit. Stuff yourself with savory selections at notable, on-property establishments, MR CHOW and Nobu, and be endlessly entertained by resident superstars, Elton John and Mariah Carey.
The mountains are calling and, with Vegas as your gateway, you can't refuse an opportunity to bear witness to the glory and splendor of Utah's unique National Parks. Enjoy your road trip through some of the best of America's West!
Main Image Photo Credit: © iStock/Bee-individual
About the Author: Scott Josephson is a New York based writer who has lived in Massachusetts and visited all 50 States. His passion for music inspired him to drive to Graceland and the Rock and Roll Hall of Fame. His next goal is to visit all seven continents. When he's not traveling, Scott enjoys reading science fiction, attending concerts, and drinking cider.
This post contains references to products from one or more of our partners. We may receive compensation when you click on links to those products. For an explanation of how ABN works, visit this page.
Featured Vendor

Get Hertz Discounts
Subscribe to Our Blog!
Like Us On Facebook