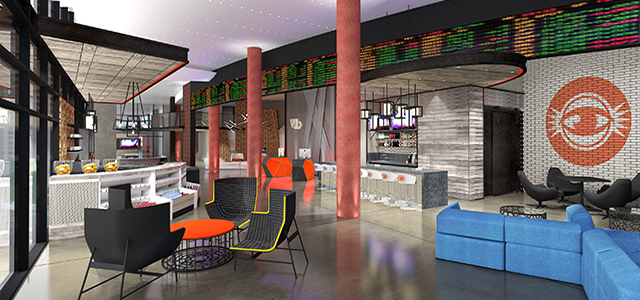 Best Western Ups Its Game with New Brands Vib and GLo
Traveling is becoming more and more commonplace and the new generation of travelers expects a lot more from where they stay. Travelers are on the road a lot more now whether for business or pleasure and brand loyalty is no longer something that keeps a guest coming back for more because there are just so many options out there that are reaching out to this new type of traveler. Major hotel brands have all developed or have begun to develop their more "hip" and cost-effective brand. Andaz, W Hotels, Aloft and Canopy are all examples of brands attracting younger travelers, but although they are reasonably priced, they are still not by any means considered budget. There is definitely a market for more money-saving hotels and motels but most travelers don't want to stay in them, or at least admit to staying in them when on a trip because they come with preconceived stigmas. But one brand that dominates this particular market is taking perspectives into account and really making massive changes to head in a new direction to appeal not only to the budget traveler, but to the mid-scale market as well.
Best Western
recently revealed its new contemporary master brand, Best Western Hotels & Resorts and with that came distinct new logos for each of its seven individual hotel brands. The cost saving brand has been a staple for budget travelers for decades and this announcement signaled to the world the evolution of the brand over the past 70 years and it's commitment to change and willingness to adapt to the future of travel. In 2016, the rebrand will be implemented globally with more than $2 billion invested in property improvements and renovations across North America. But the most exciting news coming from Best Western Hotels & Resorts is the rollout of two new boutique midscale brands,
Vīb ®
and
GLō ℠
.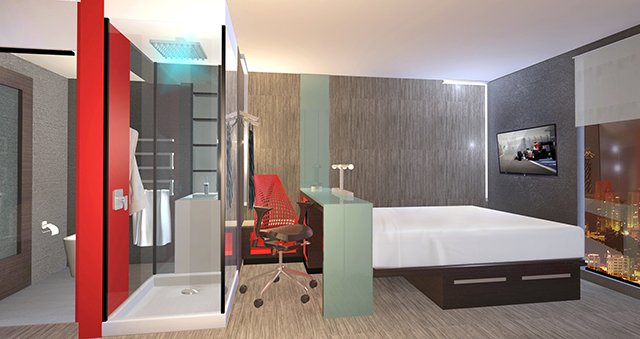 Vib
This new brand is truly for the connected traveler that is looking for social engagement during their trip, in addition to technology integration that so many of us crave when checking into a hotel. The brand promises to exceed expectations when it comes to tech integration, so for all the tech obsessed, this might be exactly what you are looking for.
There are currently five new Vib hotels under development, all of which are anticipated to be opened by the end of 2016, one of which happens to be in Seoul, South Korea. This past November, Best Western Hotels & Resorts President and CEO David Kong was joined by Chicago Mayor Rahm Emanuel, Speaker of the Illinois House of Representatives Michael Madigan, Ward 13 Alderman Marty Quinn and Vib developer Amit Patel at a ground breaking ceremony at Midway Airport, which will most likely be the first Vib to open in North America. The brand has identified 20 urban markets in North America where development of this concept could begin and do very well.
The Vib prototype is essentially cost effective to build and operate, and was purposely done this way to not only appeal to developers, but to the more environmentally aware consumer. Hotel amenities for Vib include Wi-Fi in the lobbies and guestrooms, grab-n-go stations serving premium food and coffee, bars and cozy fireplaces, 700 square foot Zen zones, gaming pods, fitness centers and more.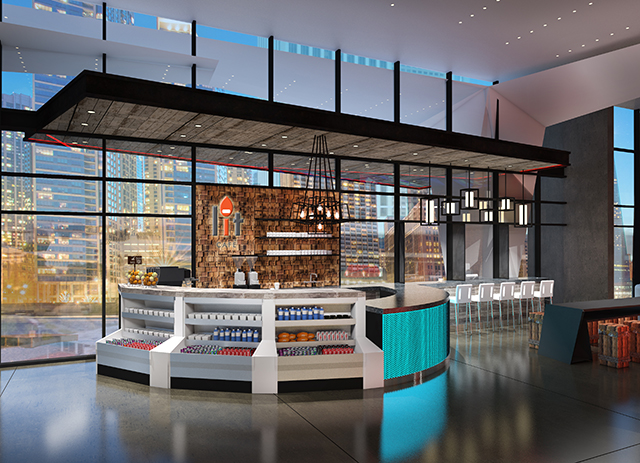 GLō
The second new brand announced is attempting to break the molds of the suburban cookie-cutter hotel mold which we are all so accustomed to seeing each time we are visiting family outside of a major city, or pull over on a long road trip in the middle of nowhere and stop at whatever hotel we can find. GLō is designed for the savvy travelers who are expecting and wanting the best in value, design and comfort. The hopes here are to present the traveler with a dramatic arrival experience and contemporary guestrooms which are stylish and constructed using cost-effective materials. GLō will most likely be found in suburban and highway locations.

The lobbies will be inviting and present a sense of arrival and social gatherings. Public areas will feature contemporary interiors with strong design, and like Vib, will also be tech friendly, including a state-of-the-art fitness center. Guestrooms will be streamlined in design as to maximize space and provide guests with a more comfortable yet effective place to rest, work or both.
About the Author: David Duran is a Brooklyn-based luxury, hospitality, culinary, and overall freelance travel writer who contributes to such publications as Fodor's, Travel + Leisure, Destinations Weddings & Honeymoon, and Caribbean Travel + Life, among others. When not traveling 20-25 days a month for his work, he spends his free time planning more travel! To read some of his work, check out his online portfolio, and follow him on Instagram and Twitter at @mrdavidduran.
This post contains references to products from one or more of our partners. We may receive compensation when you click on links to those products. For an explanation of how ABN works, visit this page.
Featured Vendor

Get Hertz Discounts
Subscribe to Our Blog!
Like Us On Facebook