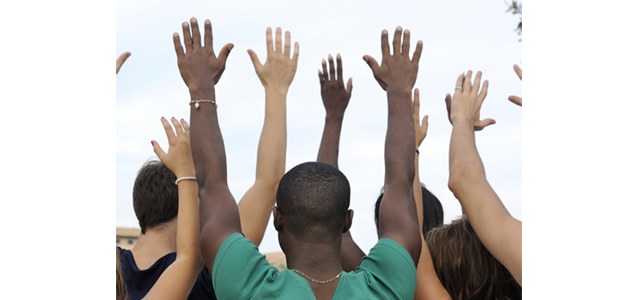 ABN partner Wyndham Hotels celebrates Diversity Week
Wyndham Hotels are known for providing comfortable services and amenities to weary business travelers, which is one of the reasons ABN is proud to partner with the reputable company. However, Wyndham's positive qualities go far beyond offering clean rooms and great customer service, as the company has a reputation for harboring and supporting diversity. During October, the company marked Global Diversity Week with a number of events and activities at many of its international locations. A statement from Wyndham indicated that the hotel firm held many educational discussions during the week that centered around the topic of diversity. One panel discussion focused on employing individuals with disabilities, as well as hiring of military veterans. Wyndham also scheduled a number of presentations through its various Associate Business Groups (ABGs) which are company-sponsored organizations that represent a particular culture or group among the firm's employees. Spectrum - an African American group - and Women on Their Way - a body supporting women in the workplace - are two of the groups that gave presentations during Global Diversity Week. "When we launched Wyndham Worldwide seven years ago, we established diversity as a pillar of our strategic priorities, creating a culture that seeks and welcomes a variety of experiences, perspectives and backgrounds to help drive our successful growth in nearly 100 countries across six continents," said Mary Falvey, executive vice president and chief human resources officer at Wyndham. Top 50 recognition Wyndham's support of diverse initiatives has been recognized by a number of organizations, including DiversityInc. In fact, the organization named Wyndham in its DiversityInc Top 50 list this year. According to DiversityInc, the hotel giant made the cut because of its vibrant supplier-diversity program, among other factors. The initiative aims to strengthen Wyndham's connections to a wide range of suppliers or represent and support similar goals of diversity championed by the hotel company. DiversityInc noted that in the last year, Wyndham has improved relations with the National Minority Development Council, the United States Pan Asian American Chamber of Commerce and the Women's Business Enterprises National Council. In fact, Wyndham reported that it increased funding for it's diverse supplier program by 19 percent in last year. By using the Wyndham discount code provided by ABN, small business travelers can take advantage of low-rates for quality rooms while supporting an organization that takes steps to increase and embrace diversity within its ranks.
Featured Vendor

Get Hertz Discounts
Subscribe to Our Blog!
Like Us On Facebook