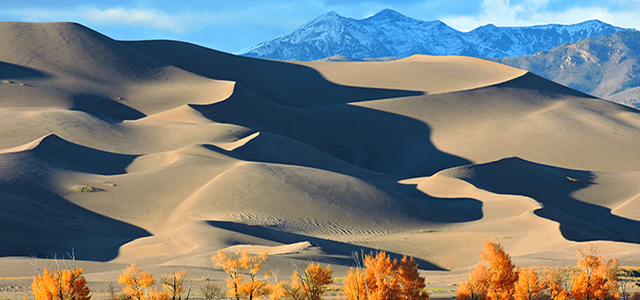 8 U.S. National Parks That Probably Didn't Make Your Bucket List, But Should Have
With the
National Park Services
celebrating its centennial birthday this year, many travelers are getting re-inspired to go and visit some of their favorite national parks. But with so many to choose from, how does one know where to go? The obvious choices are well, obvious for a reason, they're amazing. We know this because they are the ones we all talk about or learn about in school. The reality is, that there are 58 national parks and all of them are spectacular, but a lot of them are usually overlooked due to a more well known park being close by or just because no one has heard as much about them. We've put together a list of some of the most underrated national parks that really deserve some love because they're awesome!
Lassen Volcanic National Park, California
This California park is usually overlooked due to more popular locations such as Yosemite and Death Valley, but it's just as stunning as any park in California. Lassen is home to active volcanoes and hot springs that are available to see all year. For hikers, this is a dream destination with more than 150 miles of trails available to explore.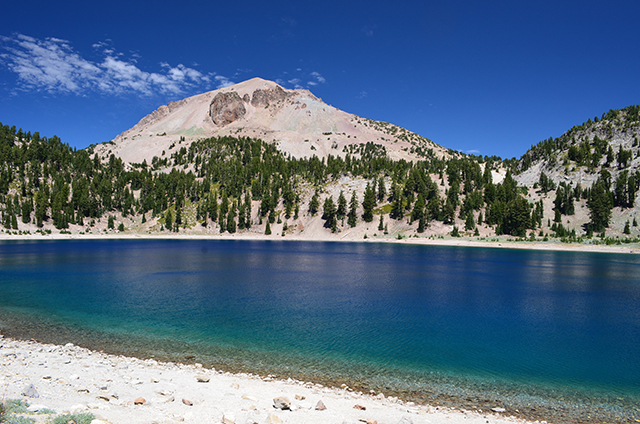 Photo Credit: National Park Service
Great Sand Dunes National Park, Colorado
The tallest sand dunes in North America, with over thirty square miles of towering dunes peaking at around 700 feet, this national park is a must-see. It's quite a hike to get to the top of the dunes, but the way down is a lot easier as it's possible to sled down or sandboard, the more popular option for enthusiasts. Both are available for rental at shops nearby as you enter the park, but remember, there are no lifts and the only way up is to walk.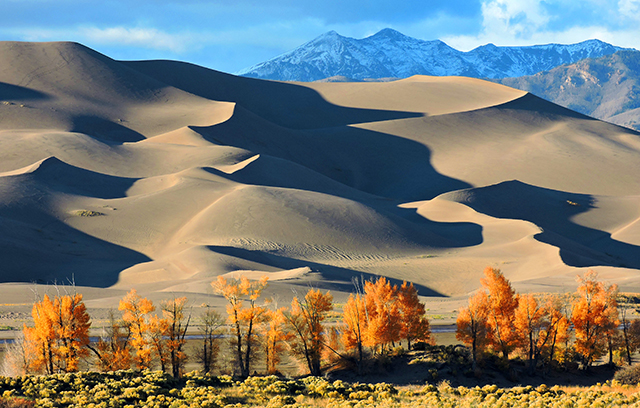 Photo Credit: National Park Service/Patrick Myers
Wrangell-St. Elisa National Park & Preserve, Alaska
The largest park in the National Park Service comes in at a whopping 13 million acres. Even though it's that massive, the park averages less than 70,000 visitors a year. Yosemite National Park has an average of about 4 million visitors per year, if that helps put things into perspective. This place is perfect for remote views of magical landscapes. The park is also home to 9 of the 16 tallest mountains in the United States. Hiring a guide here is the best way to get the most of out the park since guides typically combine trekking on horseback and rafting down through glacial-melted whitewater.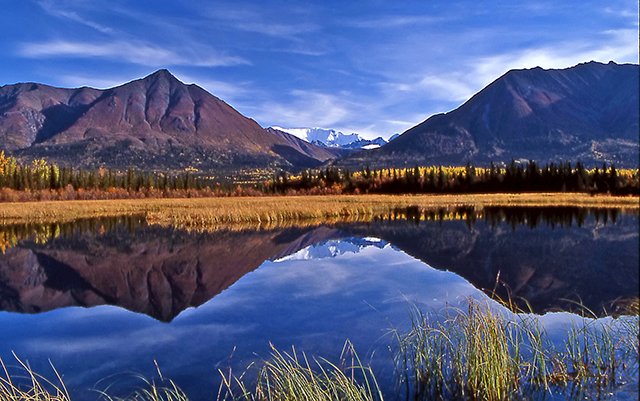 Photo Credit: National Park Service
Canyonlands National Park, Utah
Remember that movie,
127 Hours
? Don't let that scare you. Yes, indeed this is the same park where Aron Ralston amputated his own arm from a boulder fall, but there are plenty of epic places to go and see without having to go alone. The famous Mesa Arch is also located here which covers the Colorado Plateau and other desert regions, but avoid the crowds by renting a 4x4 in Moab and driving down the White Rim Road, a 100-mile trip around and below the mesa top. By doing so, you will take in desert panoramas and stunning views while the crowds are stuck in traffic at nearby Arches National Park.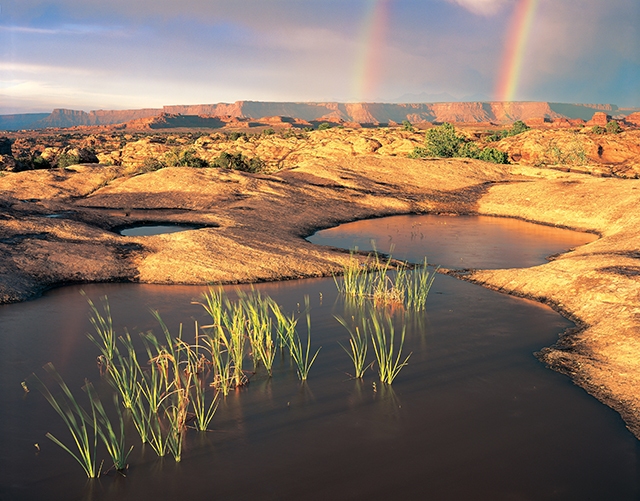 Photo Credit: National Park Service/Neal Herbert
North Cascades National Park, Washington
Known for its vast spectrum of ecosystems and wildlife, ranging from glaciers and rainforests, all of this is and more is located within its boundaries. This park is one of the least visited parks mostly due to its terrain and steep hiking trails, but if you are up for the challenge, you'll be rewarded with inspiring scenery from places that most have never been to or seen.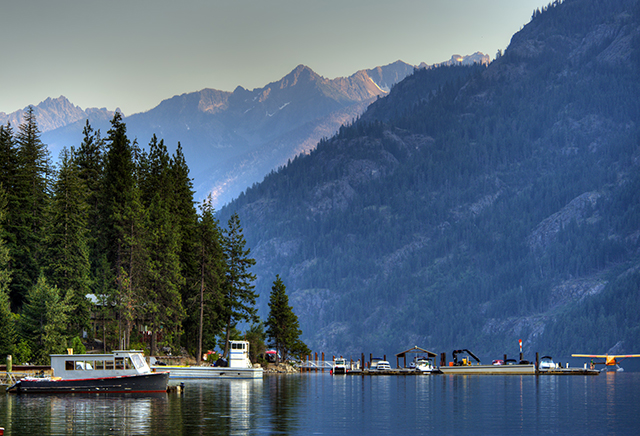 Photo Credit: National Park Service/Deby Dixon
Grand Teton National Park, Wyoming
Yes, Yellowstone is just down the road, and is usually many times busier throughout the year than its little brother Grand Teton, but beyond having Old Faithful, there really isn't enough reason to pick Yellowstone over Grand Teton. Visitors to Grand Teton can trek the dramatic peaks of the Tetons, which tower over 7,000 feet above the valley floor. Take on a difficult but non-technical climb like Static Peak (11,303') or dive in and conquer one of America's most iconic summits, the Grand Teton (13,770'), a tough, technical two-day climb (best done with a guide).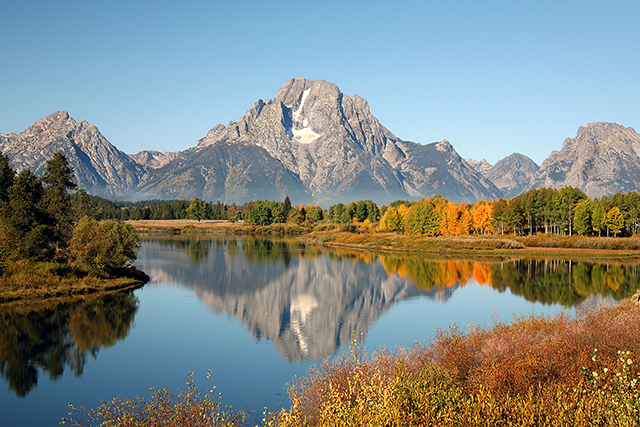 Photo Credit: Wyoming Tourism
Big Bend National Park, Texas
In far West Texas, far, far away from everything lies Big Bend National Park which hugs the Rio Grande River, and Mexico is just on the other bank. This place is ideal for backpacking and the best place to do so is the high country of the Chisos Mountains, the only mountain range that's completely within the borders of a National Park. Due to its location, Big Bend is blessed with some of the darkest skies in the country, giving visitors pristine celestial views.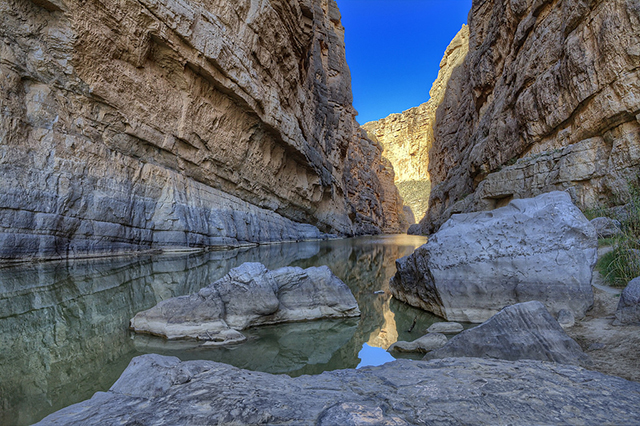 Photo Credit: National Park Service
Buffalo National River, Arkansas
Beyond being the birthplace of Wal-Mart and Bill Clinton, Arkansas is also home to the Buffalo River, which was the first waterway to receive the "National" designation back in the year 1972. The waterway is undammed and flows for 135 miles through the park. Additionally, there are a hundred miles of hiking trails that traverse the bluffs on both sides of the river. For those looking for a bit more action, jump on your mountain bike and experience some of the best and hardest trails in all of the south.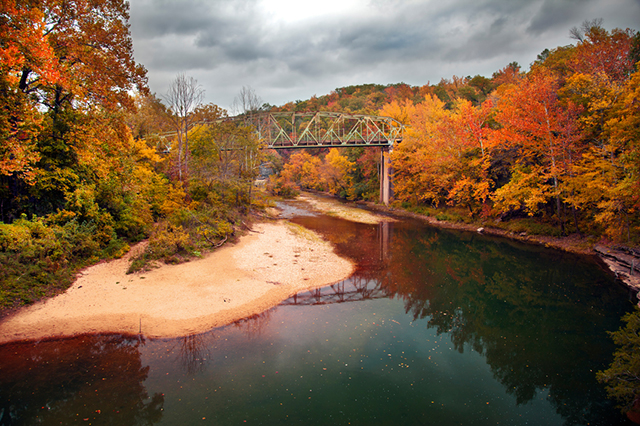 Photo Credit: © iStock/Brandon Alms
About the Author: David Duran is a Brooklyn-based luxury, hospitality, culinary, and overall freelance travel writer who contributes to such publications as Fodor's, Travel + Leisure, Destinations Weddings & Honeymoon, and Caribbean Travel + Life, among others. When not traveling 20-25 days a month for his work, he spends his free time planning more travel! To read some of his work, check out his online portfolio, and follow him on Instagram and Twitter at @mrdavidduran.
Featured Vendor

Get Hertz Discounts
Subscribe to Our Blog!
Like Us On Facebook