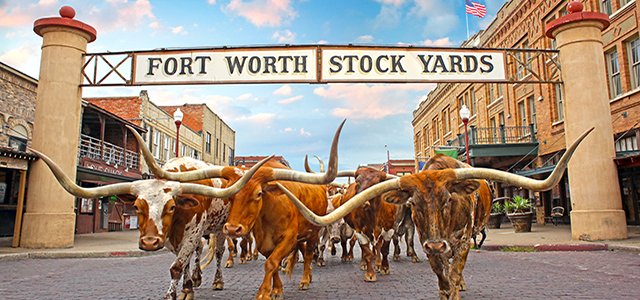 8 Reasons Fort Worth is Our Favorite Family Destination This Year
Some of us might only know of Fort Worth because it's attached to Dallas via their shared airport, but the smaller city, living somewhat in the shadow of Dallas, actually has a lot going on for itself, especially when it comes to family travel. Being that it's relatively next door to Dallas, it's worth checking out next time you are in the area and are searching for something different, and or a break from the big city. Don't get us wrong, Fort Worth is not a tiny town by any means, and it's transformed over the last decade, making it a go to destination for Texans and neighboring states, but now more than ever it's ready to welcome visitors from all over, especially those coming with young ones.
1. Explore the Fort Worth Stockyards National Historic District
Stockyards National Historic District is filled with sites from the Old West in addition to Texas-themed shopping and cuisines. There are also rodeos, Western saloons, Billy Bob's Texas – the world's largest honky-tonk and the Texas Cowboy Hall of Fame. Adults can unwind during the evenings at Billy Bob's Texas and even sign up for free line-dancing lessons on Thursdays.
2. Bureau of Engraving & Printing's Western Currency Facility
During a visit here, families can learn how billions of dollars are printed at the Bureau of Engraving and Printing's (BEP) state of the art tour and Visitor Center. Over half of the nation's currency order is produced in Fort Worth, one of two facilities in the nation. Guests here can walk through the two floors of interactive exhibits and displays as well as view the high-definition movie theater and take a free, 45-minute guided tour on the elevated tour walkway.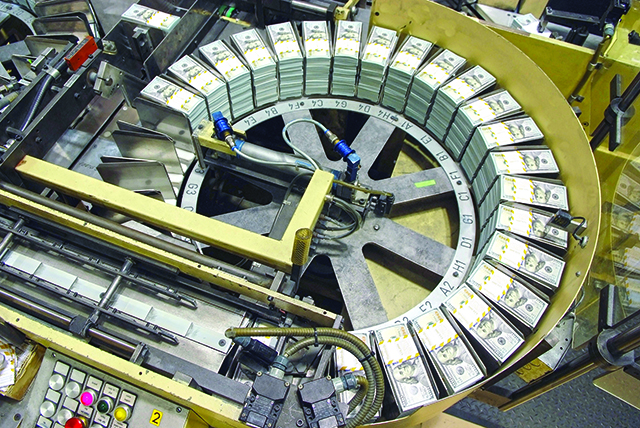 3. Fossil Rim Wildlife Center
Located a short hour drive from Fort Worth, this wildlife center is perfect for animal lovers, where they will find a massive 1,800-acre preserve with over 1,100 endangered animals roaming free in their herds. Stay in the car or reserve a spot on a leisurely guided tour along the 9.5 mile scenic drive as giraffes, ostriches, bison and more walk alongside. Fossil Rim is open from 8:30 a.m. to 5:30 p.m. in the summer. Admission for family guided tours is $32 per person, with multiple guided tours available to choose from.
4. The Fort Worth Herd Daily
The romance and mystique of cowboys and cattle drives returns to Fort Worth with The Herd – genuine Texas cowboys driving Texas longhorns in the world's only twice-daily cattle drive. The jingle of spurs, the cattle bawling and the rhythm of the hoof beats bring a bygone era to life as The Herd passes by.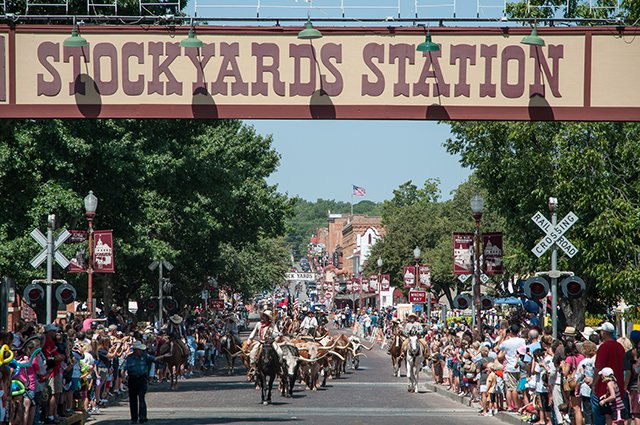 5. The Cowtown Cattlepen Maze
The maze is a unique form of entertainment for the entire family. With over 5,400 square feet of frequently changed wooden pathways, resembling the cattle pens of the old west, the maze is always a challenge.
6. Stockyards Stables for Horseback Riding and a Petting Zoo!
Ride the Trinity River Trails! Take a real trail ride with the Stockyard Stables' team of experienced guides along the beautiful landscape of the Trinity River. This is a great family or individual activity that all can enjoy. The Stockyards Petting Zoo features an array of animals including goats, alpacas, cows, and even camels!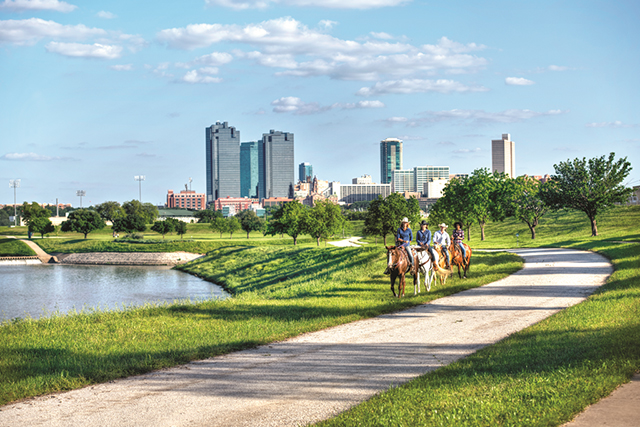 7. Fort Worth Zoo
The Fort Worth Zoo is the oldest zoo in Texas and has been ranked the number 10 zoo in the nation by TripAdvisor's Travelers' Choice Awards. Home to more than 7,000 animal species and a world-famous reptile collection, the Zoo supports conservation projects in more than 30 countries around the globe. The institution's focus on education and conservation is second to none, enhancing the lives of more than one million visitors a year.
8. Panther Island Pavilion
Sunday Funday is held on the banks of the Trinity River at Panther Island Pavilion every Sunday from 1 – 6 p.m., June 12th through September 4th. Tube rentals and recreational rentals (kayaks, canoes, pedal boats and paddle boards) are available to water lovers while land lovers can enjoy some grub from food trucks and cold craft brews. The event is family-friendly, conveniently located adjacent to downtown Fort Worth and free!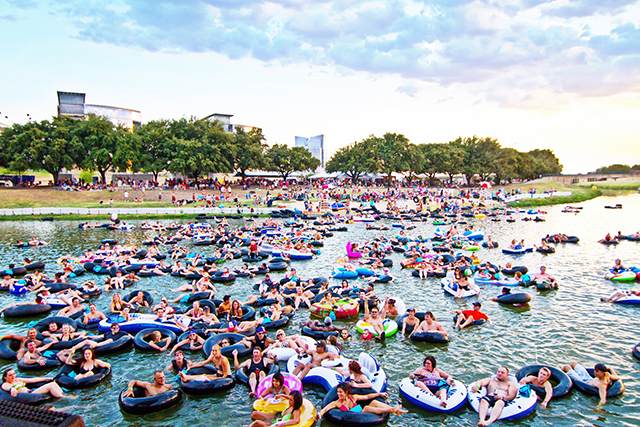 About the Author: David Duran is a Brooklyn-based luxury, hospitality, culinary, and overall freelance travel writer who contributes to such publications as Fodor's, Travel + Leisure, Destinations Weddings & Honeymoon, and Caribbean Travel + Life, among others. When not traveling 20-25 days a month for his work, he spends his free time planning more travel! To read some of his work, check out his online portfolio, and follow him on Instagram and Twitter at @mrdavidduran.
Featured Vendor

Get Hertz Discounts
Subscribe to Our Blog!
Like Us On Facebook