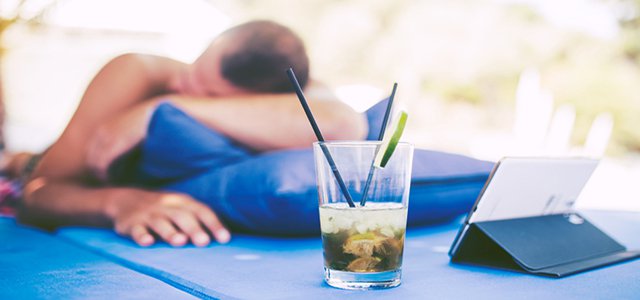 7 Ways to Make Money While Traveling
Taking a vacation can obviously be costly, even if you are headed out with paid vacation time. Between flights, hotels and activities, not to mention eating…vacations can add up, and quickly. Thanks to the recent expansion of the "sharing economy," there are now ways to make some money all while lounging on the beach, or hitting the pavements in a new city. If you are willing to put in a little time and effort during your time off, it's possible to make some good money, maybe even enough to pay for the trip itself.
1.
Leaving your car at the airport can be expensive, but now with this new app, you can park for free, with one catch.
FlightCar
lets you park at the airport for free, as long as you agree to rent out your vehicle, fully insured, to screened and approved members while you are out of town. If the car gets rented out, you get paid, and if it doesn't, you get free parking and a carwash. Worst-case scenario here is you save money on airport parking while you are away, which can add up.
2.
If you don't mind having strangers in your home while you are away,
AirBnB
might be one of the simplest ways to make some mega bucks while you are off exploring other lands. Depending on the size and location of your property, you could make hundreds, sometimes thousands of dollars per week. It's a bit scary to open up your home to people you have never met, but the website has verified members as well as feedback from previous experiences, so it's easy to weed out the bad seeds.
3.
For any teachers going off on a trip,
TakeLessons.com
is an impressive marketplace for teaches of all different disciplines to offer their remote services. It's easy to sign up for an account, specifying an hourly rate, and provide your lessons via Skype from anywhere in the world, whether you are teaching algebra, Spanish, web design or anything you may specialize in. Students can sign up for a time slot and you get paid via PayPal, which gives you access to your funds immediately.
4.
Field Agent
is a market research and consumer audit company that allows people to sign up and get paid for carrying out brief market research tasks in their local vicinity, all via a mobile app. The majority of the opportunities are mystery shopping or product testing, both of which are pretty easy to do. The jobs currently on the app pay from a couple of dollars to $10 for just two minutes work. Brands like Costco, Johnson & Johnson, Coca-Cola and Walgreens are clients of the platform.
5.
Similar to Field Agent, the app,
Gigwalk
, available on both iOS and Android devices, allows users to see quick jobs available wherever you are (currently only available in the U.S.). It's easy to earn a few bucks while carrying out tasks such as checking a shopping display, secret shopping at a retail outlet, or even walking a dog. Tasks can be anywhere from a few minutes to a few hours and earn cash, paid directly into a PayPal account, in the amounts from $3 to $100.
6.
For the more tech savvy,
Fiverr.com
allows people to pay $5 for a whole host of services in 120 categories, including website design, social media, graphic design, proofreading, and writing services. The app is available for both iPhone and Android and works by letting users list their specific skills and offer remote services through your phone from anywhere in the world.
7.
Clarity.fm
is an online marketplace where people can offer their services to those in need. However, the difference with Clarify.fm compared to the others listed above is the service it provides. What users are paying for on here is business advice from experienced professionals and industry experts targeted at entrepreneurs. To be considered an expert for the site, members must be verified and stick to a specific etiquette code, but by doing so, the possibility for earning is limitless, with some experts making as much as hundreds of dollars per call. There is even an "other" section for non-business related advice, which would work for experts from a more creative field.
Main Image Photo Credit: © iStock/Anchiy
About the Author: David Duran is a Brooklyn-based luxury, hospitality, culinary, and overall freelance travel writer who contributes to such publications as Fodor's, Travel + Leisure, Destinations Weddings & Honeymoon, and Caribbean Travel + Life, among others. When not traveling 20-25 days a month for his work, he spends his free time planning more travel! To read some of his work, check out his online portfolio, and follow him on Instagram and Twitter at @mrdavidduran.
Featured Vendor

Get Hertz Discounts
Subscribe to Our Blog!
Like Us On Facebook