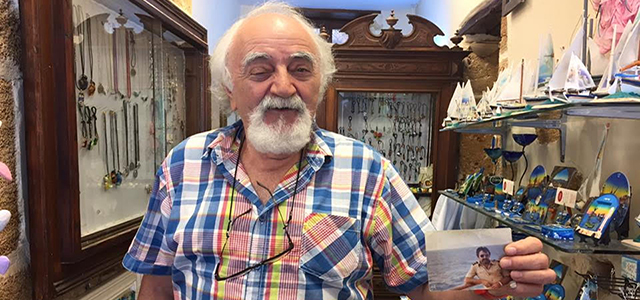 10 Easy Ways to Meet Locals While Traveling
Travel becomes so much richer when you interact with the locals, learn about their culture, and immerse yourself in their community. Meeting people isn't as difficult as you might think. Folks may be different, but deep down everyone seeks the same things: happiness and a sense of connection. If you're comfortable enough to approach others, they will be happy to guide you, show you around, and even invite you in for a meal. You're sure to return with a broader understanding about where you've been, and make a few new friends, too! Here, we've put together ten tips on how to start the conversation.
1. Talk to Strangers
You were probably told not to talk to strangers when you were growing up; forget this rule when traveling. Say hello to people on the train or bus; they can recommend places to visit that aren't in your guidebook. Ask your server questions; they know where to go for the best drinks, and talk to store owners. I met a souvenir store owner in Crete who wanted to practice his English. He revealed that he spent time in the armed forces and traveled to New York City when he was young. It made his day to connect with someone who came from a place he cherishes, and it was a pleasure to learn about someone's life.
2. Stay Open to Possibilities
Whether you're traveling solo or with a friend or a lover, remaining flexible is the best way to make the most of your vacation. When traveling in Zanzibar, I made friends with a snorkeling instructor who not only did a fantastic job showing me around the island, but also took me to a turtle conservation center and a local hangout spot to try homemade food and meet his family. Seeing how others live was an unforgettable, eye-opening experience. One thing to keep in mind: use sound judgment. If something about the person seems off, don't hesitate to walk away.
3. Go Off the Beaten Path
It's not just a cliché. Travel can get mundane when you stick to a schedule. Throw away the guidebook and the map, ask a local where you can go for an authentic experience, and you'll be sure to find fabulous choices. When visiting Barbados, I learned about the weekly fish fry at
Oistins
, where locals gather to enjoy seafood, drink rum punch, and dance to live calypso and reggae music. I can still feel the magical energy (and the soreness) from dancing all night.
4. Volunteer
Donating your time is the best way to meet folks in the community. On a volunteer trip to Tecpan, Guatemala, I played with school children, practiced traditional dance moves, and learned how to make tortillas. Volunteering doesn't have to be a long-term deal. You can choose anywhere from a few hours to a couple of weeks. You will not only be helping the local community, but you'll also come away a different person for sharing your life with members of a different culture and immersing yourself in their daily lives.
5. Use AirBnB
Look for a host who will be home during your stay. It may seem ideal to have the place to yourself, but having someone share their local knowledge goes a long way to make the most of your adventure. Who knows? You may find yourself a friend like I did when traveling through Queensland. A lovely Aussie set me up in a quiet room in her quaint ranch, prepared a delicious meal, and we spent hours chatting about Australia over a cuppa. Be sure to read their reviews before signing up.
6. Eat with Locals
If you could have a private dinner in the home of a professional chef, wouldn't you? Now, with
EatWith.com
, you can find a host who will welcome you into their homes and prepare local fare for you and your fellow travelers. Want to split fusion tapas in Barcelona? How about a gastronomic delight in Paris? All you have to do is browse the website and find a meal that appeals to you.
7. Play Sports
A love of sports is universal, whether it's cricket, football or rugby. No matter where you go, you'll notice kids cheerfully engaging in their favorite pastime. You don't need to know the language to know the rules. So, the next time you see kids/adults playing, join the team and be supportive; it will not only help you stay healthy and fit on the road, it will allow you to connect with locals.
8. Use Social Media
Let's face it, social media is everywhere. Regardless of where you go, there's a guarantee you know someone who knows someone living in the place of your dreams. Connect with them ahead of time. Make friends and offer to meet up when you visit. More than likely, they will be open to showing you around and maybe even offer to host. If you're seeking like-minded folks, use apps like
Meetup
, which connect people with similar interests through events.
9. Take Language Courses
If you've always wanted to learn a new language, opportunities are aplenty for immersion courses where you learn in the classroom and practice in the real world. You may not become proficient in a matter of weeks, but you'll get the basics down and make friends. It sure worked for Liz Gilbert in
Eat, Pray, Love
!
10. Go Prepared
Research the country's customs and traditions before visiting to avoid misunderstandings and awkward situations. Learn a few phrases so you can communicate without too much trouble. Always greet people with respect and be friendly. Kindness is the key to having the best experience.
We hope you make wonderful new friends and have memorable experiences on your next vacation!
About the Author: Lavanya Sunkara is a writer based in New York. Her love of adventure has taken her all over the world from Australia to Zanzibar. When she's not traveling, she's hiking with her dog, and planning her next getaway. Follow her on twitter @Nature_Traveler. Read her articles at www.nature-traveler.com.
Featured Vendor

Get Hertz Discounts
Subscribe to Our Blog!
Like Us On Facebook