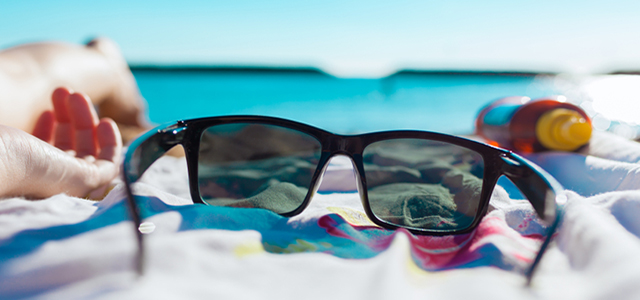 7 Rules for a San Diego Girls' Getaway
Surf, craft beer, nightlife and a good time — San Diego is known for all this and more. It's the perfect place to catch some sunshine and catch up with your girlfriends. There are no rules in this laidback big city, but if you want a truly spectacular trip, consider this your guidebook to the ultimate girls getaway.
Rule #1 — Treat yourself to tranquility.
Relax! It's a vacation. You're there to reconnect with friends and refresh both mind and body.
Start things off with a visit to the
Japanese Friendship Garden
in Balboa Park. This 12-acre retreat has all the traditional elements in zen-like balance: stone, water, greenery. An easy winding path takes you past koi ponds, cherry trees and sukiya-style architecture.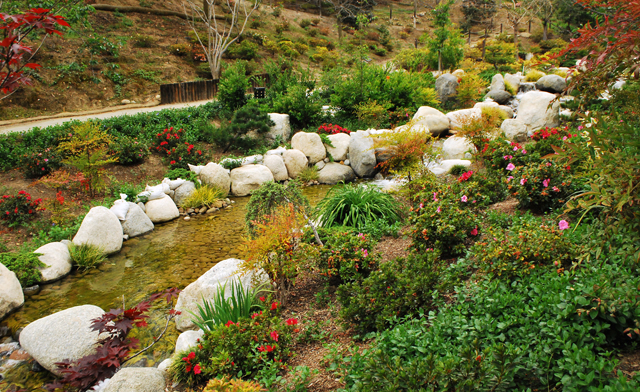 Just outside the garden, you can savor one of the best views in the park from the
Tea Pavilion
, a local eatery serving up noodle soups, imported teas and rice bowls. Hungry? Try the California sandwich. Stuffed with krab meat, cucumber, avocado and just-right spicy wasabi mayonnaise, it's delicious and generously sized.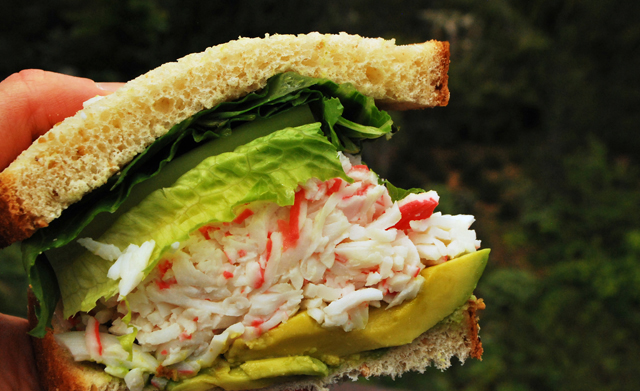 On the lighter side, the teriyaki rice bowl is a pleasant balance of sweet and savory.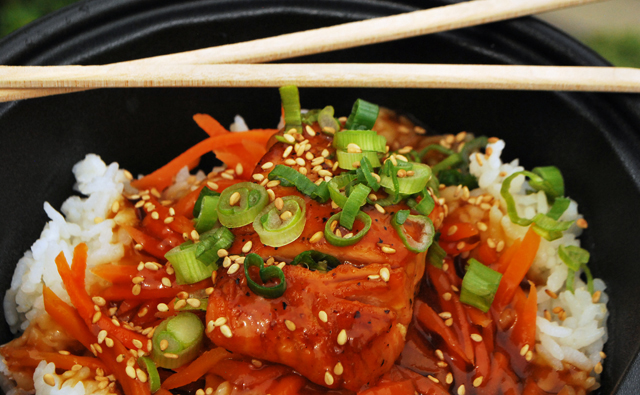 As you linger over tea and gossip with your girls, enjoy the sense of serenity and the distant fragrance of flowers wafting onto the terrace. This is bliss.
Rule #2 — Spice things up Sevilla style.
When it's time for a night out on the town, head for San Diego's bustling
Gaslamp Quarter
. Just steps from the marina, this 16-block historic district is crowded with some of the city's top sights.
At night, it really comes alive — and no place so much as Cafe Sevilla, a tapas bar and Spanish restaurant that morphs into a pulsing, high energy dance club after dark.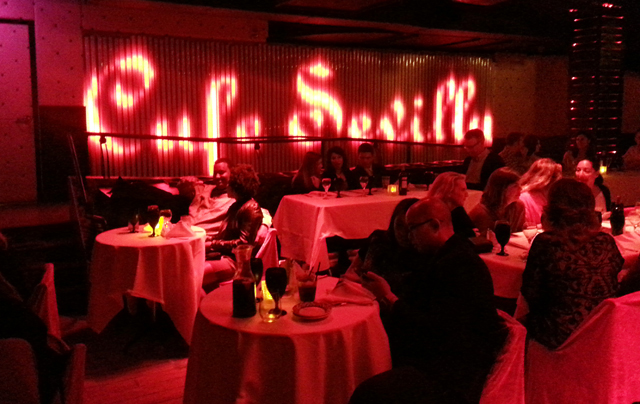 If you and your girls want the exclusive Sevilla experience, go see the
Art of Flamenco
. The dinner show blends passionate flamenco dance with mouth-watering Spanish cuisine.
As you're escorted to your seat for the reservations-only affair, you'll feel like a VIP. The space is intimate, harkening back to the campfires where dances were performed centuries ago. And the performers are dynamic — tapping, clapping, drumming, singing as fringed shawls arc across the stage and skirts snap into motion.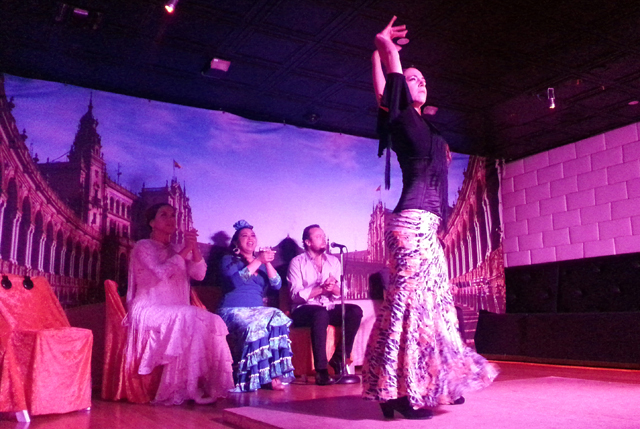 The dance has Moorish and gypsy influence but is rooted in the Spanish town of Seville. Your Spain-inspired menu includes paella Valenciana — an exquisite seafood rice dish — and a sweet finish: the award-winning, decadent yet subtle, crema catalana. Pair it with their refreshing sangria on tap or a house-made sangria cocktail.
Celebrating a bachelorette party or birthday? Cafe Sevilla makes it magical. The woman of honor is invited for an unforgettable surprise on stage. (Hint: Bring your heels.)
Rule #3 — Have a fiesta in Old Town.
Old Town is a little off the beaten path, but this neighborhood known as the birthplace of California is your go-to destination for Mexican food and souvenir shopping.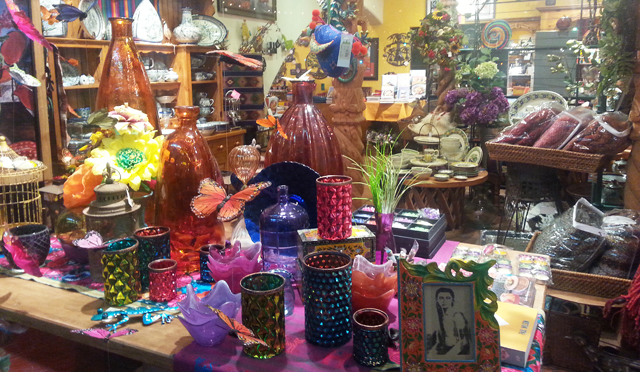 Head to the heart of Old Town to browse the treasures at
Bazaar Del Mundo
. This "market of the world" has Mexican art, handmade accessories, clothes and more. It wouldn't be a girls' getaway without a shopping spree, but with modest prices, you can afford to splurge.
Since you've worked up an appetite,
Casa Guadalajara
is conveniently next door with some of the finest Mexican food this side of the border.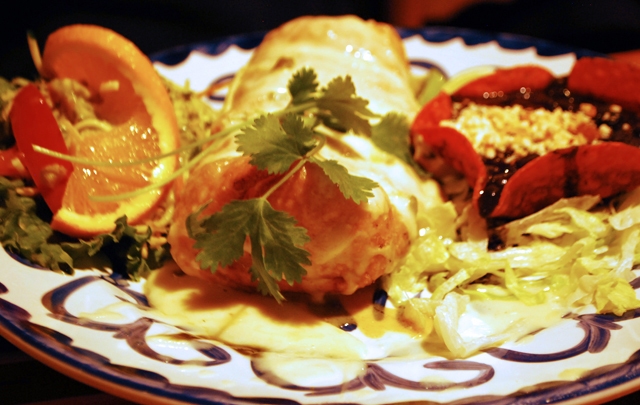 The restaurant is aptly named after Mexico's second largest city, known for mariachi music and tequila. Their award-winning menu includes standouts like mango chicken fajitas and seafood enchilada. Zesty sides like jicama slaw, fiesta rice and to-die-for fresh tortillas mean it's hard to save room for dessert.
Of course, there's always room for a margarita or two from the cantina. Get there early on weekdays for happy hour from 4 to 7 p.m. and stay for strolling mariachi bands at dinner. This restaurant is consistently one of the top-rated in the city and their service is phenomenal so be sure to make reservations in advance.
Rule #4 — Laugh it up.
Murder mystery is the ultimate group experience. Fun for couples, it becomes hilarious when you bring the whole gang. Celebrating 25 years, the
Murder Mystery Cafe
is San Diego's longest running mystery dinner theater. Part improv comedy, part detective play, the show delivers unexpected laughs and audience interaction.
The setup is simple. You're there to investigate a murder. For some reason or another, you're also there to enjoy a three-course meal. Don't question it; it works.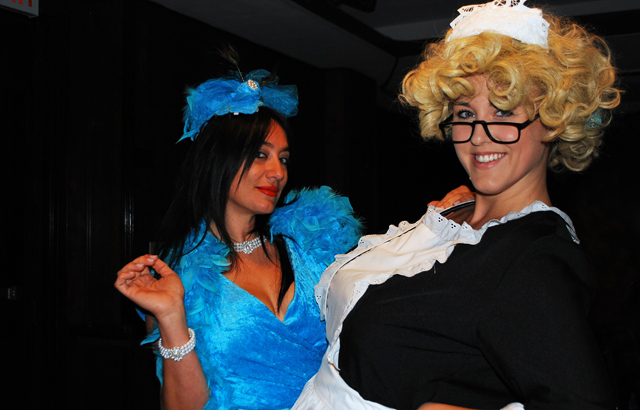 It all gets a little silly, but the actors handle even the most bizarre scenes with aplomb. You can't exactly volunteer your girlfriends to participate, but you can strongly encourage it and then take pictures of their stardom.
Before the finale, you're invited to consult your inner sleuth to determine whodunit. Pro tip: Don't ignore the clue puzzle on your table — your dessert could get upgraded!
There's also a fun segment in the show for anyone celebrating that night, so be sure to tell your server.
Rule #5 — Get back to nature.
San Diego is famous for its
zoo
, but did you know it's also a world-class botanical garden? Go with the girls on a weekday for (slightly) lighter crowds and marvel at the rare and colorful landscape that complements the wildlife.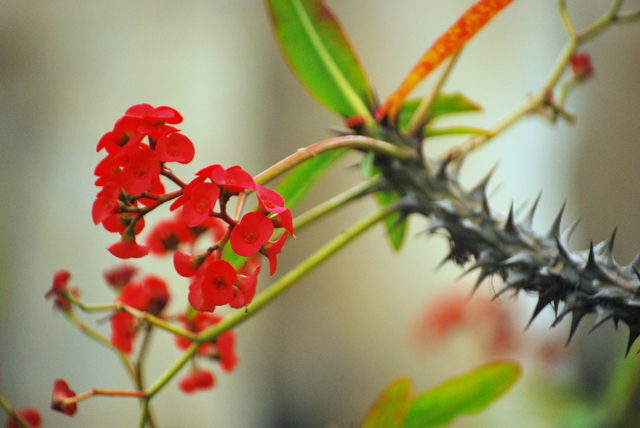 You'll see the tropical flowers of an Asian rainforest along with the short, sturdy plants of the Arctic tundra. You'll also find secluded gardens throughout, like the Terrace Lagoon and the Tropical Fruit Grove.
If you can, visit in May during the
Garden Festival
. Highlights include botanical tours, demonstrations and a plant sale.
Rule #6 — Enjoy art in Balboa Park.
At dusk in Balboa Park, things quiet down, and there's nothing better than a live performance to wrap up the evening.
Indulge your inner ballerina and see the
San Diego Civic Youth Ballet
, one of the nation's oldest ballet schools. Their season includes special events, like Fairy Tales in the Park each August, and classical favorites like The Nutcracker performed in the historic Casa del Prado Theatre.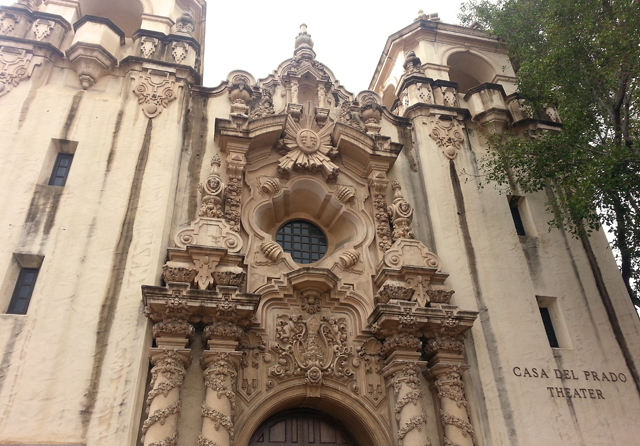 The theater itself is lovely. Built in the Spanish-Renaissance style, it's been the home of the ballet for more than 70 years. Students perform in each production, but the skill, sets and staging are top-notch. It's a true cultural gem in the city.
Rule #7 — Get out on the water.
With 70 miles of coastline, the city beckons you onto the water. That's where you meet the real
San Diego
— beach town, Naval base, port city.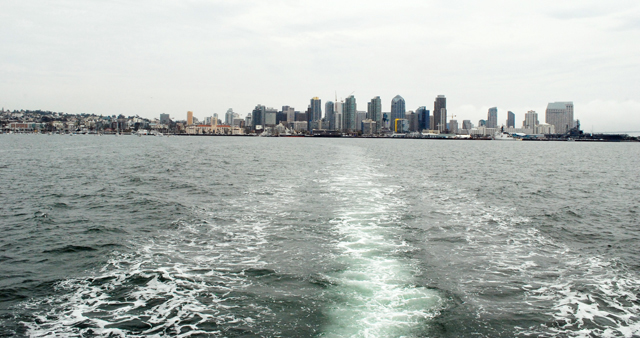 If you have a friend with a yacht, count yourself lucky. Now's the time where a well-placed hint (and a generous bottle of wine) could be all that's keeping you from the waves. If not,
Hornblower Cruises & Events
shows you the bay in style.
They offer whale-watching trips, dinner cruises and tours of the harbor. Even in just an hour, you'll enjoy sweeping vistas, learn local history and glimpse sea lions sunning themselves on the pier.
If you're downtown, Hornblower is a seaside walk away. Get in line early so you can snag seats together with clear views of the water.
Then sit back, enjoy the ride and congratulate yourself on planning the perfect getaway.
Main Image Photo Credit: © iStock/kieferpix
About the Author: Cheryl Rodewig is a storyteller and creator — for brands (content marketing) and her life (travel). See more of her travel stories on Twitter at @cherylrodewig or online at cherylrodewig.com.
Featured Vendor

Get Hertz Discounts
Subscribe to Our Blog!
Like Us On Facebook