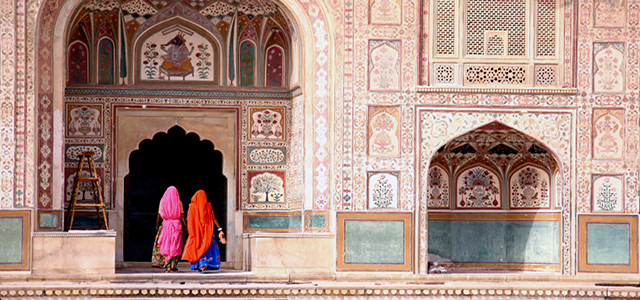 6 Places to See When Traveling The Golden Triangle of India
I spent 14 days traveling throughout the Golden Triangle of India in late January with
Hands On Journeys
. For those of you who don't know, "The Golden Triangle" is the Northern part of India: New Delhi, Jaipur, and Agra specifically.
The weather was a little cold, but just right. I'd rather it be cold than boiling hot, right? By traveling through this part of the country, I got to see all the amazing beauty and culture India truly has to offer.
Whether you're traveling to India for business or pleasure you should check out at least one of the six places I've mentioned below, if not all. My ultimate suggestion is pack your best camera. These pictures do no justification to just how stunning and historically beautiful these places really are.
Jaipur, also known as "The Pink City"
1. Jantar Mantar Observatory
Indian culture is known for its knowledge of astrology. The Jantar Maantar Observatory is a great place to visit if you want to catch up on your astrological history. Find out how they were able to tell time and arrange marriages. Plan to spend at least one hour here.
Photo Credit: © iStock/Meinzahn
2. Amber Fort Palace
A palace built in the 16th century in Rajasthan State, India. It was built on the very top of the hill, known for its beautiful artistic style of Hindu and Rajput and for its cobbled stone paths and giant gates. You could see Amber fort in 2-3 hours depending on the tour guide and definitely make sure that you wander within the buildings to get the most out of the experience, as well as great pictures.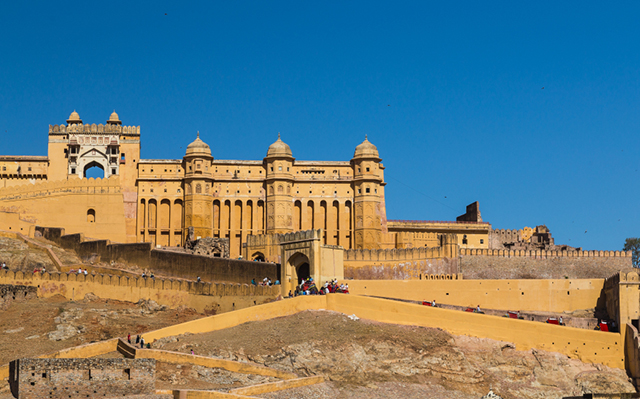 Photo Credit: © iStock/mikeinlondon
Agra
3. Taj Mahal
The monumental and breath-taking Taj Mahal. As you walk into the gates you will never forget just how amazingly beautiful the Taj Mahal looks from a distance. I remember reading about it and looking at pictures in text books. I never imagined what it would actually look like. Just stunning. You could easily spend a few (at least 2-3) hours here. Especially with all of the crowds.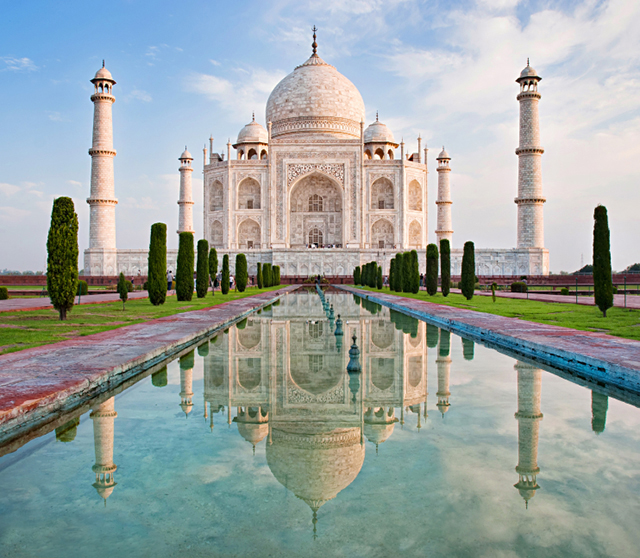 Photo Credit: © iStock/Elena-studio
4. Moonlight Garden
Go at sunset. This is a great opportunity to watch the sunset view of the Taj Mahal. There aren't a lot of tourists that go there, so it shouldn't be too crowded. If the weather is too foggy, then sunset won't be as good. Try sunrise instead. Either way it's a great opportunity for an amazing photo op! Time spent here all depends on when you come. There is nothing else to see except the Taj Mahal, and you're away from the crowds, so I would say to plan about one hour for this.
5. Agra Fort Palace
The palace is also called the "walled city" and is about 400 years old. It's surrounded by walls and only a few miles from the Taj Mahal. From a distance you can actually see the Taj Mahal. Plan to spend about 2-3 hours here.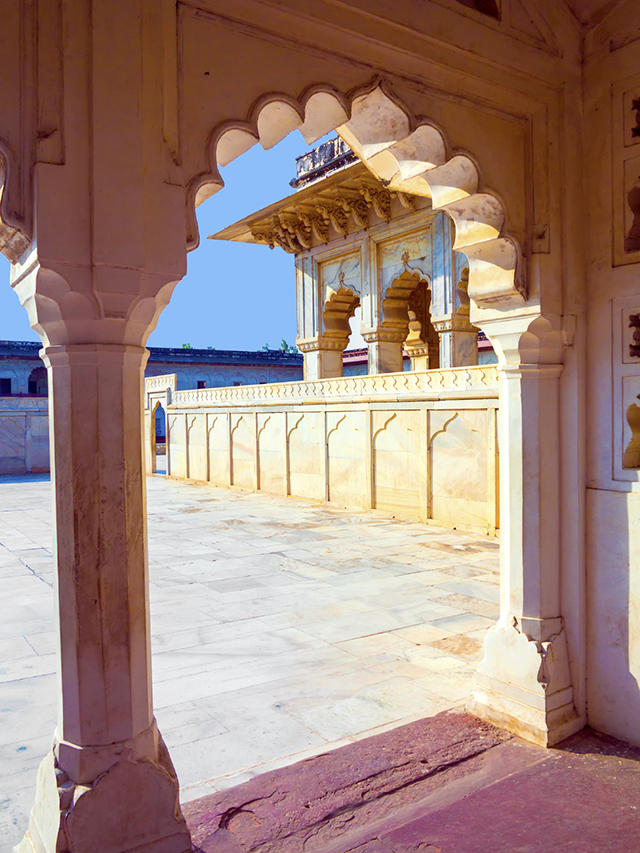 Photo Credit: © iStock/Meinzahn
New Delhi
6. Qutub Minar
This 73 meter high red sandstone tower was built in 1193 in by Delhi's last Hindu Kingdom. It's only a few miles south of Delhi. Plan to spend about two hours here.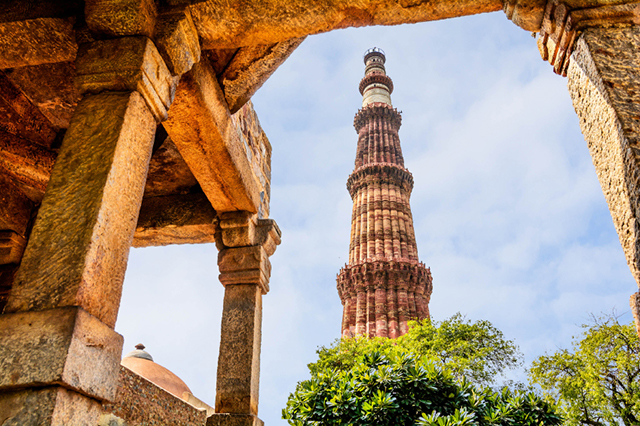 Photo Credit: © iStock/valram
Main Image Photo Credit: © iStock/Guillermo GarcAa
About the Author: Jen Morilla AKA The Social Girl Traveler is a 26-year-old Jersey girl. She is a travel junkie, pizza loving, and whiskey drinker, adventure freak! Jen quit her New York City corporate life and salary for a budget and a backpack in February of 2015. She believes in traveling with a purpose. Jen is fluent in 3 languages and has lived/studied/worked in 3 countries, traveled to 29 countries throughout 6 continents! Join her as she continues to travel the world and share her beautiful struggle, she calls: her life!
Featured Vendor

Get Hertz Discounts
Subscribe to Our Blog!
Like Us On Facebook