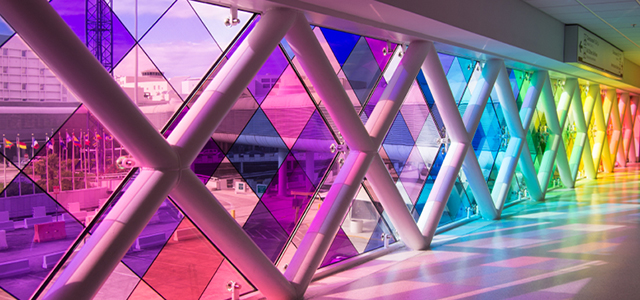 5 Off-the-Beaten-Path Things to See in Miami
When you say Miami, you immediately think gorgeous beaches and nonstop fun. But, Miami is one of those rare destinations where there really is more to it than what meets the eye. So go beyond the beaches, the shopping and the great bars and discover these off-the-beaten-path places instead.
Creos Aetas
One of the new interesting things to see in Miami is the "Creos Aetas," which is roughly translated as the "Creation of Time." A sculpture by Kourtney Eugene Brown, an artist born in Miami, Brown was talented from a young age. He donated this clock installation, a 20 foot x 20 foot undertaking, to the historical Borinquen Medical Centers of Miami-Dade. The sculpture was installed in 2011 on the western wall of this historical building and can now be seen by anyone who visits Miami. Pay close attention the faces that make up the hour markers, each one is different!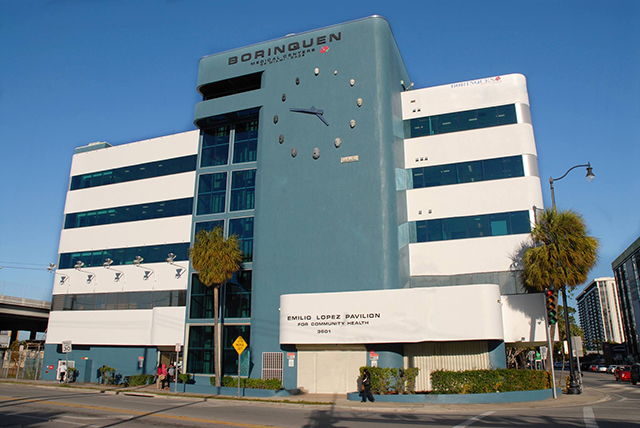 Photo Credit: Facebook.com/BorinquenMedicalCentersOfMiamiDade
Lock & Load Machine Gun Experience
How would you like to see what it feels like to shoot various firearms (all under professional supervision)? You're in luck since just minutes away from Midtown Miami lies the
Lock & Load Machine Gun Experience
, a 14,000 square-foot facility with 14 lanes and numerous types of fully automatic firearms available for special shooting experiences. The prices vary depending on the type of firearm you choose, with packages designed to fit a variety of different experiences. Prices start around $134 for machine gun experience packages and go up in price from there.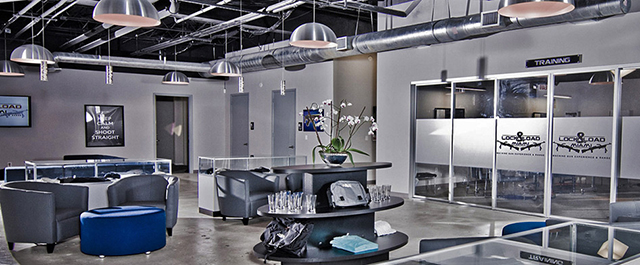 Photo Credit: LockAndLoadMiami.com
Wynwood Walls
What started during Art Basel quickly became one of the coolest areas in the city and a place where artists have come to express themselves. Here you'll find various pieces, large and small from an array of artists, both famous and unknown. The Wynwood Walls offer an explosion of colors and feelings, and if you are in the area (Wynwood is close to downtown Miami), don't hesitate to take a walk in the area and discover some pretty interesting graffiti and street art.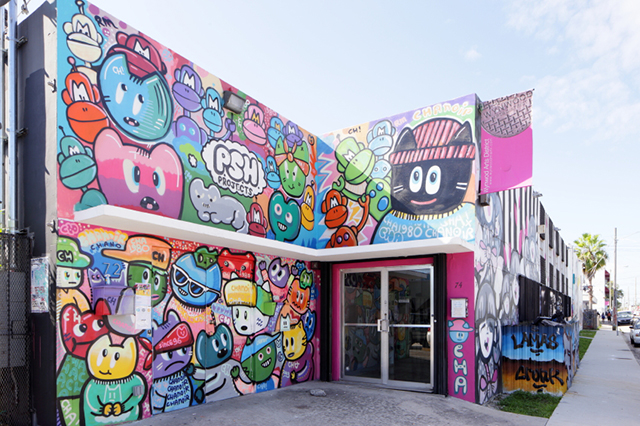 Photo Credit: © iStock/felixmizioznikov
Fernando Botero's "Male Torso"
Art is THE field of controversy. What for some is interesting, is too common for others; what some consider beautiful, others find disgusting or ugly, and so on and so forth. One of these, for many, is the strange art piece is Fernando Botero titled "Male Torso." This 13 foot sculpture made in 1992 by the Colombian artist Fernando Botero is a bronze body with no legs, arms, or head – it's simply a torso with a chiseled physique. Located at the
SLS Lux hotel
, this is definitely one of the weirder sights to see in Miami, and that's saying a lot.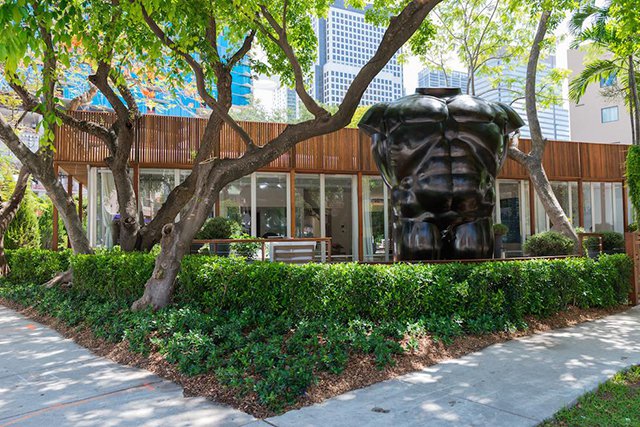 Photo Credit: Facebook.com/SLSLux
AmerTec Building
There are several buildings across the globe that puzzle almost anyone. They are interesting, unusual, with an out-of-the-box design, thus interesting and luring for their architecture and looks. The
AmerTec Building
could easily be considered one of these most unusual and weird constructions. Created by Chayo Frank in 1967, the building was originally an office building for his father's business. Today, the building doesn't serve the initial purpose (as that business was sold), but the building remains interesting and unique.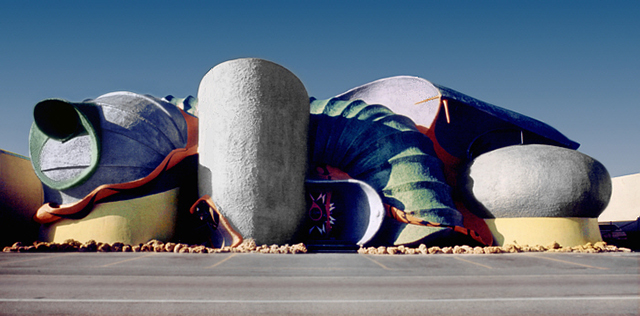 Photo Credit: ChayoFrank.com
What will you choose?
As you can see, Miami has several interesting attractions to visit while taking a break from the beach. Which one of these places caught your eye and attention the most?
Main Image Photo Credit: © iStock/oneinchpunch
About the Author: Violeta-Loredana Pascal is a public relations and marketing specialist who also loves to travel. She shares her travelling experiences and tips at http://travel.prwave.ro. You can also find her on Facebook (/TravelMomentsInTime), Twitter (@TravelMoments) or Instagram (@violeta.loredana).
Featured Vendor

Get Hertz Discounts
Subscribe to Our Blog!
Like Us On Facebook