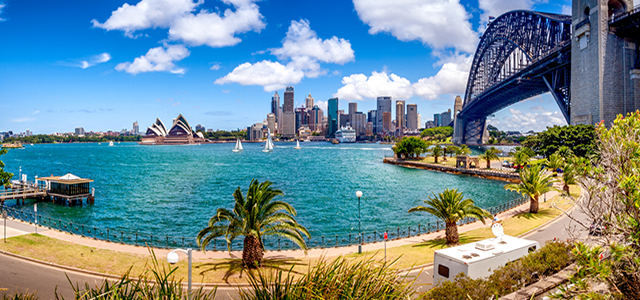 48 Hours in Sydney: A Beginners Guide on What Not to Miss
The shining capital of New South Wales is the largest and most diverse city in Australia. From the spectacular beaches to the stunning Opera House, there's natural and manmade beauty all around. But there's so much more to this urban paradise: happening nightlife, eclectic cuisine, and friendly people that make your trip worthwhile. The best part is you can travel everywhere by public transportation. Here's a weekend guide to Sydney to help you plan your next getaway.
SATURDAY
1. Bondi Beach
If you're visiting Sydney, chances are you have the famous Bondi Beach on the agenda. You are truly in for a treat if big waves, long stretches of white sand, and plenty of tasty grub is what you crave from this oceanfront town. A bus ride from the center of town whisks you away to Bondi Beach, located four miles east of the city center. Get there early to soak up the scenery before the crowds descend. Wander through the idyllic Bondi Farmers Market at the Bondi Beach Public School, featuring artisanal foods sold by the people who make them. End your excursion with lunch at one of many seaside restaurants, including Icebergs Dining Room and Bar or Trio.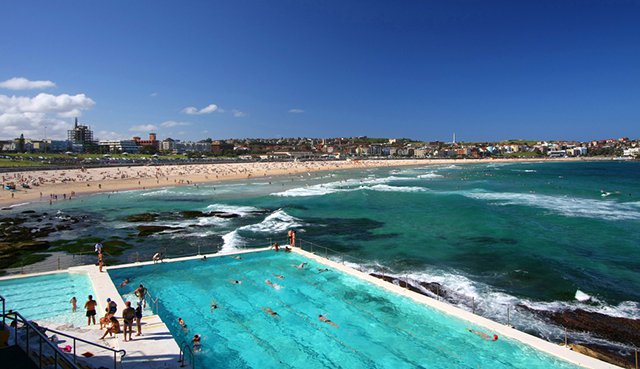 Photo Credit: © iStock/Dan Breckwoldt
2. The Rocks
In this historic precinct, located on the southern shore of the harbour, you'll find sandstone terraces and cottages, cobblestone streets, monuments, museums, art galleries, and some of Sydney's oldest pubs. Join a walking tour to learn about the area's colorful history; it was the first location where convicts settled. Enjoy live music or taste locally brewed pints where 19th Century sailors and soldiers drank their sorrows away. Be sure to visit Cadman's Cottage, the oldest surviving residential building in Sydney, built in 1816.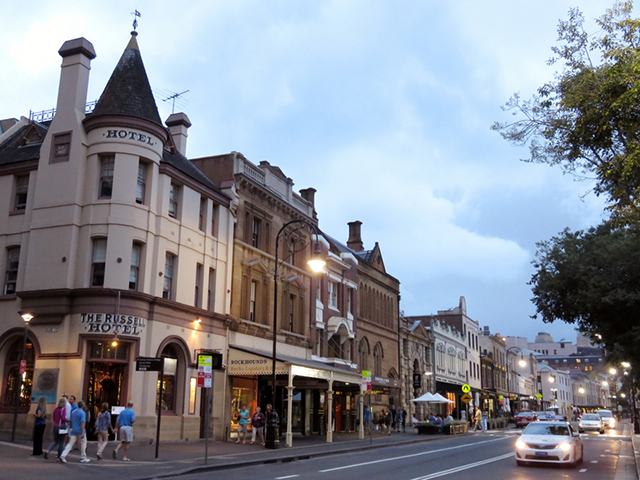 Photo Credit: © iStock/JDwow
3. Opera House and Sydney Harbour Bridge
As one of the world's most magnificent cultural icons, the Sydney Opera House must be experienced in person. This architectural marvel is comprised of three groups of interlocking vaulted 'shells' that house two main performance halls and a restaurant. No trip to Australia is complete without a photo in front of this amazing structure. Across the water, the world's tallest steel arch bridge, the Sydney Harbor Bridge, towers majestically. You can walk over it, across it, under it, or all of the above for expansive views. No matter what you decide, don't miss the glorious sunset over the harbour while enjoying a cocktail at Opera Bar.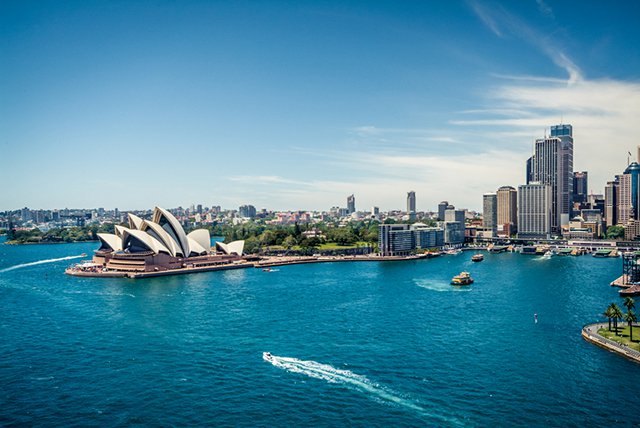 Photo Credit: © iStock/africanpix
4. Dinner in Thai Town
Walking around Sydney, you will learn that it truly is a melting pot of cultures. You can find a wide array of cuisines here, from Turkish, Indian and Chinese to Thai. While there are so many options to choose from, Sydney is definitely the best place outside of Thailand to experience authentic Thai cuisine. You're guaranteed to find it at Chat Thai, one of the best restaurants in Thai Town, featuring fresh seafood, spicy noodles, and unique street food creations. You'll swear you're in Bangkok. Note that there is no tipping here and taxes are included.
SUNDAY
5. Manly Beach
While not as popular as Bondi, Manly is still teeming with tourists and surfers (and rightfully so). Take a ferry at Circular Quay near the Opera House for a 30 minute voyage across the harbour to Manly Wharf; walk up the Corso, a lively shopping and pedestrian boulevard that leads to the beach. The gigantic Moreton Bay fig trees rising from the roadside pavement provide shade, shielding you from the scorching sun. Quench your thirst with the Aussie drink of choice, a frozen Coke, as you stroll down towards the beach.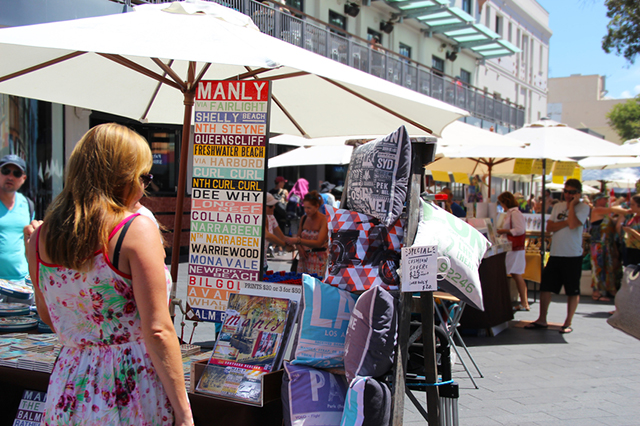 Photo Credit: © iStock/mayatom
6. Sea Life Aquarium
If you can't make it to the Great Barrier Reef, don't worry; you can witness the glorious, colorful coral reef at the Sea Life Aquarium, located in the heart of Darling Harbour. The building contains a vast variety of Australian aquatic life, including more than 700 sea and freshwater species from habitats all over the continent. You'll come face to fin with awe-inspiring sharks, rays, to the iconic platypus, little penguins, and the famous dugongs in 14 themed zones.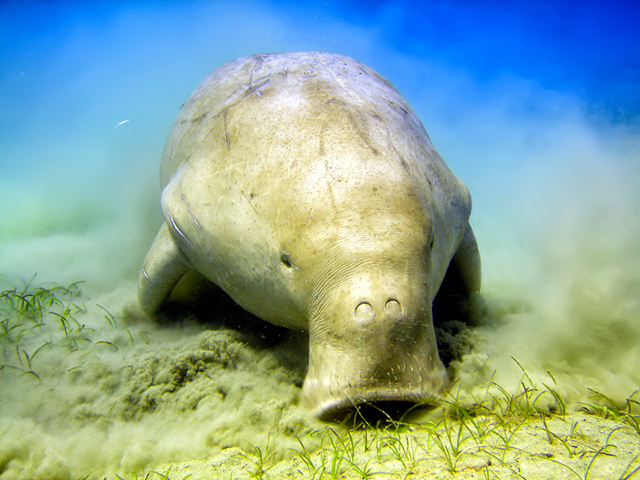 Photo Credit: © iStock/Andrea Izzotti
7. Savory Coffee
Aussies love their coffee and import it from all over the world. There's Starbucks, but only the Americans go there. Gloria Jean's Coffee is similar, but Sydneysiders prefer to frequent small neighborhood coffee shops. So, if you find one on your walkabouts, be sure to stop by to recharge. Some of the best coffee shops include Sample Coffee, Single Origin Roasters (nicknamed "Single O"), and Joe Black. Most coffee spots close around 3 or 4 p.m.
8. Surry Hills
This buzzing, inner neighborhood on the southeast edge of the city is the place for a fun night on the town. Centered around Crown Street, there's an abundance of food and drink options with bars, cafes and restaurants overflowing with locals and travelers. Catch a show at the acclaimed Belvoir Street Theatre and end the night at one of the coolest bars in town, including Button Bar, a hidden gem concealed behind a nondescript wooden door. For something out of the ordinary, stop by the Absinthe Salon, Sydney's first absinthe-only bar. If you're looking to meet locals, you are sure to find some friendly Aussies at The Soda Factory.
And with that, you're all set to have a fabulous time Down Under during your next trip to Sydney!
Main Image Photo Credit: © iStock/danefromspain
About the Author: Lavanya Sunkara is a writer based in New York. Her love of adventure has taken her all over the world from Australia to Zanzibar. When she's not traveling, she's hiking with her dog, and planning her next getaway. Follow her on twitter @Nature_Traveler. Read her articles at www.nature-traveler.com.
Featured Vendor

Get Hertz Discounts
Subscribe to Our Blog!
Like Us On Facebook