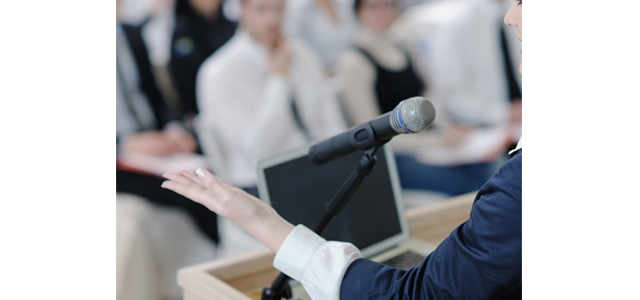 4 tips for the proactive conference attendee
Attending conventions, conferences and trade shows can be a great way for professionals and business leaders to network and gain insight into their industries. In many cases, participating in such events is advantageous for the bottom line. Whether it's learning about new business trends or striking a partnership with a top vendor, small business owners can take proactive steps at conferences to benefit their enterprises.
Although it can be a worthy investment to register for conventions, entrepreneurs will find it difficult to get anything positive from attending these events if they are passive. Instead, they need to adopt a proactive approach when it comes to getting involved at industry forums.
Pre-event preparation 
Corporate leaders are typically highly driven individuals who are ready to address any challenge or potential opportunity head on. When it comes to attending conferences, this dynamic is no different.
Forbes recommended that business owners should take the necessary steps to prepare for networking at conventions. The source noted that it is easy to create a list of individuals or groups that should be contacted at a event. Using Twitter hashtags is a great way to reach out to professionals who are willing to meet, and checking the conference directory will help executives pinpoint high-profile industry leaders they may want to speak with. These pre-event tasks are essential for outlining what an attendee wants to accomplish at an event. In many cases, it will reflect positively on that individual, as it will show they are willing, ready and capable of creating a detailed plan of actions for any endeavor.
Short, simple descriptions 
At conventions, fellow professionals will interact with a countless number of people, making it likely that they will not remember every interaction that takes place. According to Forbes, one way an attendee can avoid being labeled as forgettable is by creating a succinct, straight-forward description for whatever businesses or organization that is being promoted. The source noted that people are almost always asked what they do at industry forums.
Explaining a businesses in simple terms that include one or two statistics can be beneficial. It will allow a peer to quickly grasp the essence of an enterprise and it will allow the speaker to come off as polished and professional. Rambling on about a company can make an individual come off as unprepared and even egotistical. Short descriptions will mitigate the chance of of a contact going away with a negative perception and should kick-start a healthy discourse.
Collect business cards
Most conference goers will always make a point to bring business cards with them. They are usually incredibly willing and ready to hand out as many cards as possible. However, few make the effort to actively collect cards on their own. Asking each person a participant comes across for his or her card will give attendees more control over who they choose to contact after the event, according to Dave Kerpen, CEO of Likeable Local in an article for LinkedIn.
Kerpen suggested that when following up with fellow professionals, it's important to include a personal message. This will show a contact that they made enough of an impression to deserve a personalized touch.
Savvy hotel spending 
Expenses relating to attending a conference can be pricey. Apart from registration fees for the event, professionals need to pay for transportation and lodging while away from the office. Fortunately, ABN offers a useful business discount for Wyndham Hotels. Conference-bound employees can save up to 20 percent on hotel rooms while on the road through ABN's partnership with Wyndham. Staying at a Wyndham will ensure that professionals are well rested and ready to take advantage of the networking and educational opportunities provided at industry events.
Featured Vendor

Get Hertz Discounts
Subscribe to Our Blog!
Like Us On Facebook