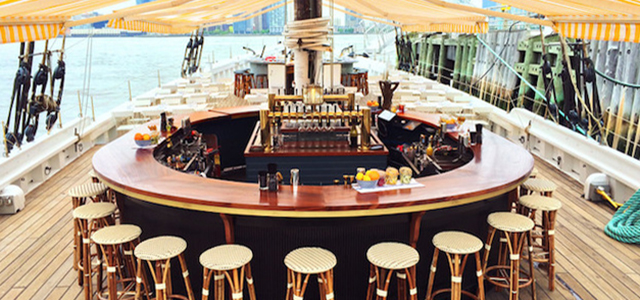 4 NYC Boat Bars and Restaurants to Try Before Summer is Over
1. The Brooklyn Barge
This vibrant waterfront bar is the perfect place to start or end your weekend in NYC. Head to this Greenpoint al fresco restaurant and bar to snack on fish tacos, their crispy chicken sandwich or tugboat fries (topped with BBQ pork, cheddar and jalapeños). There are also lots of activities at the Brooklyn Barge — choose from stand-up paddleboarding and kayak lessons, or learn about their
Billion Oyster Project
which aims to restore one billion live oysters to the New York Harbor.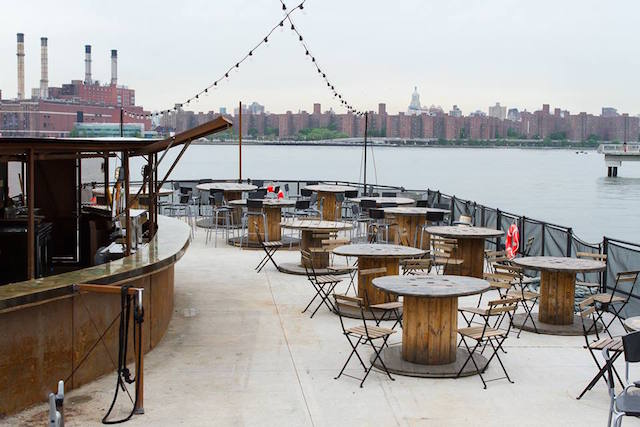 2. Willy Wall
Just north of Ellis Island awaits Willy Wall, a floating clubhouse calling your name to have a drink on its open-air upper deck. Due to its location you'll need to take a ferry from either Manhattan or Jersey to get there but the transportation is included in the $20 ticket. Enjoy unparalleled views of sailboats and the New York City skyline while you sip rosé.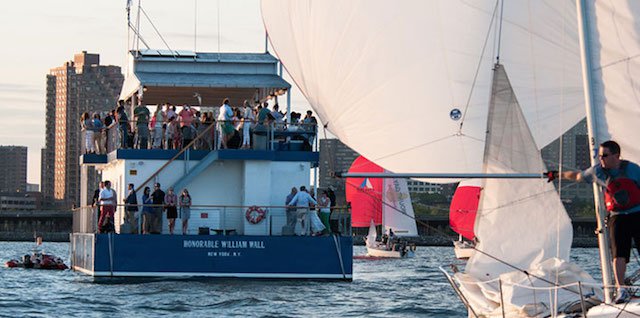 3. The Grand Banks
Go big at Grand Banks — you'll be embarking on the largest wooden vessel in New York City. There you can order from sustainable, wild-caught fish species and seasonal local produce — they are famous for their fresh and delicious oysters, many of which come directly from the New York area. Pair your food with their gorgeous cocktails that utilize fresh juices and are nautically inspired. With the breeze in your hair it's almost like you're spending the day out at sea even though you're docked.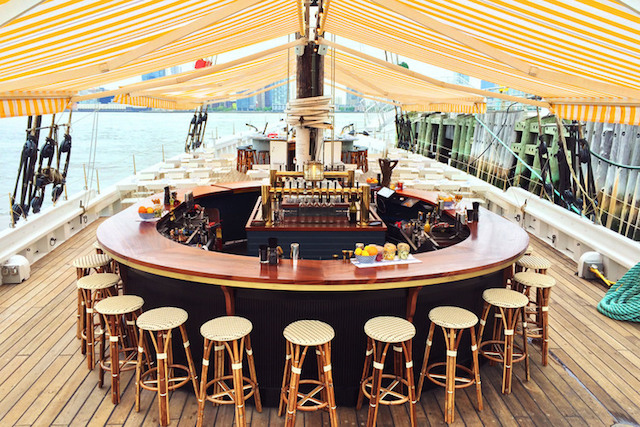 4. The North River Lobster Company
Are you the kind of person that actually needs to set sail to get that nautical feel? Then you should put The North River Lobster Company on your weekend itinerary. It's the largest lobster "boat-staurant" in the nation and can hold up to 450 guests. First, head to the top deck for a pre-sail drink to enjoy a great view and some sun. We recommend their sweet summer cocktail (Conquistador Tequila, watermelon, Triple Sec and fresh lime juice) to set the mood. Then sit down for a memorable al fresco meal. You can keep it light with their raw bar and nosh on shrimp, littleneck clams and Jonah crab claws. Or if you want to go for a full dinner, The Maine Lobster Box comes with 1 1/4 pound Lobster with grilled Long Island sweet corn, country potato salad, lemon wedges and herbed butter, and is kind of a steal at $38. Summer in NYC isn't so bad when you're drinking, dining and sailing!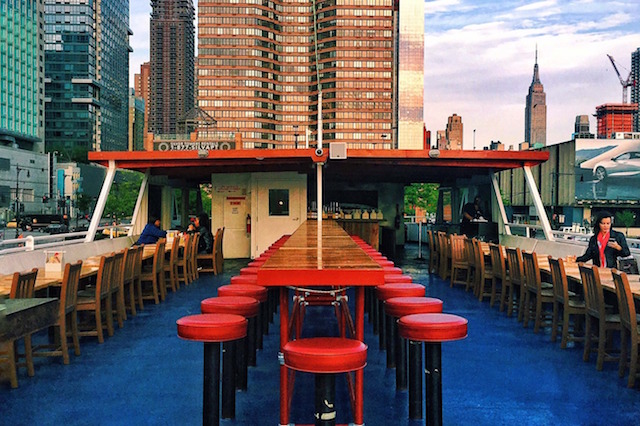 About the Author: Rana Good is a multimedia journalist with an ambitious goal of traveling to all countries in the world at some point in her lifetime. Originally hailing from Switzerland she's made NYC her home but takes every opportunity to discover new lands when she can.
Featured Vendor

Get Hertz Discounts
Subscribe to Our Blog!
Like Us On Facebook