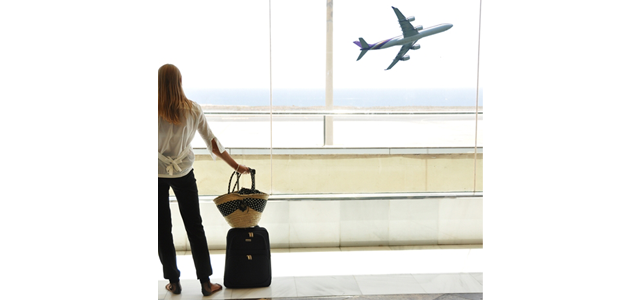 3 planning tips to make your next business trip a breeze
Business travel rarely goes as smoothly as hope it does. Delays at the airport, issues with hotel bookings, client meeting time changes and numerous other setbacks can turn what should be an carefree trip into a logistical nightmare. While these factors are generally beyond your control, you may find that your own planning (or lack thereof) can sabotage a trip before it even gets off the ground. When there is important business to be done on the road, the last thing you need is the extra aggravation of a schedule thrown out of whack by a forgotten item, uncoordinated itinerary or a hotel that simply doesn't offer the amenities you need to be comfortable. Here are three tips to help you plan for your next business trip and ensure safe, happy and productive travels throughout.
Make checklists to avoid forgetting key tasks and necessary items
It doesn't matter whether you're a small business owner new to the process or a weathered corporate veteran who has traveled millions of miles through the air - everyone has found themselves scrambling around their home an hour before a flight to stuff those last few items in their luggage and run after a cab with sweat dripping off their brows. Leaving these tasks for the last minute not only increases the risk of forgetting something , it also sets a stressed and unorganized tone for the rest of your trip and hurts your chances for having successful client interactions. If you're serious about mastering the art of business travel, it is time to leave these bad habits behind and cut out procrastination when it comes to packing for your trips. Checklists can help make this happen. An article from Bloomberg BusinessWeek compiled
quotes from several high-profile travelers
sharing their tips on how to prepare effectively for any journey. "I use an iPhone app called CheckList," said Elizabeth Gilbert, author of Eat, Pray, Love, according to the source. "It's exactly what it implies: a simple checklist of everything I need to do, pack, or arrange before I go off traveling. The checklist now has 98 items on it, ranging from "mascara" to 'speech notes' to 'change outgoing voice mail,' and I'm not allowed to leave the house till every single item is checked off. I honestly don't know how I used to prepare without it."
Comfort and convenience should be priorities, especially with sleep
Without adequate sleep, your next business meeting may turn into an afternoon nap - not the best impression for a client you're looking to impress. Make sure you pick a hotel that offers a quiet, comfortable setting with everything you need to enjoy restful slumber and give it your all in the boardroom. Also, don't hesitate to get crafty once you discover your optimal sleeping conditions. A little imagination can go a long way on the road. "A night of tossing and turning can ruin a trip, which is why I bring clothespins or clips so I can secure the hotel curtains and keep unwanted light out," said Stephen Stagner, president and CEO of Mattress Firm, according to Bloomberg. "And of course, I research hotels in advance to ensure they have good reviews on beds." Don't have time to shack up at the hotel before a meeting? Entrepreneur recently advised business travelers to
book a sleeping room at the airport
to get some precious shut-eye.
Stay connected 24/7 to save time and maximize opportunities
Business travel is all about getting the most out of a tight schedule. Save yourself time by finding shortcuts at the airport and enjoy the benefits of a few extra minutes to prepare at the gate. "To shave 15 to 30 minutes off every flight, I do TSA PreCheck, a voluntary program of the Homeland Security's Transportation Security Administration," said CEO of AlliedBarton Security Services Bill Whitmore, according to the Bloomberg article. "I no longer have to remove my shoes, jacket, laptop, or belt - I just show the TSA PreCheck certification on the bar code of my boarding pass." Also, don't forget the importance of wireless connectivity. Anything can happen on a trip, and being constantly available through your smartphone ensures you'll give yourself the chance to turn opportunities into successes.
Featured Vendor

Get Hertz Discounts
Subscribe to Our Blog!
Like Us On Facebook