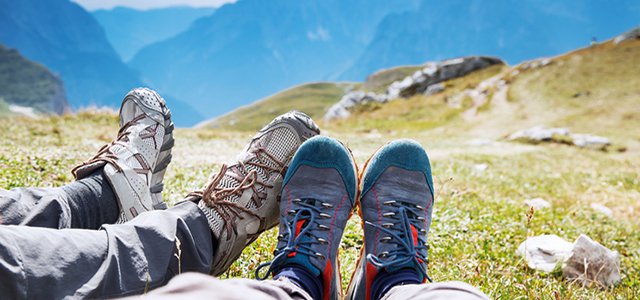 2018 U.S. National Park Bucket List: What to See at the Top Parks
One of the things I love most about this country is that there is so much to see and do, whether it be the bright lights of its big cities, its white sandy beaches, or its outdoor sites. Having grown up in a major East Coast city, it's the national parks out west that interest me the most – these are the places I dream about visiting. While I had the supreme pleasure of seeing the gorgeous Arches National Park, one of Utah's Mighty 5 national parks, my visit was much too short. I left Utah craving more of nature's gifts to mankind. And so here's my National Parks bucket list trip, one in which I'd put many miles on a rental car, but I wouldn't mind since I feel driving around out west is a treat within itself.

Grand Canyon National Park, Arizona

You can't start an epic National Parks bucket list trip without including one of the most famous national parks ever, now can you? After flying into Phoenix I'd pick up my rental car (hopefully a convertible, I've always wanted to drive one of those, preferably in red to contrast beautifully with the arid landscape) in no time flat (thanks, Hertz Gold Plus membership!) and head north. There's so much I'd want to see and check out but the Grand Canyon Skywalk and the Rim Trail are at the top of the list along with Havasu Falls. Photographs of this desert oasis are absolutely stunning and I can only imagine how much more so it is in person.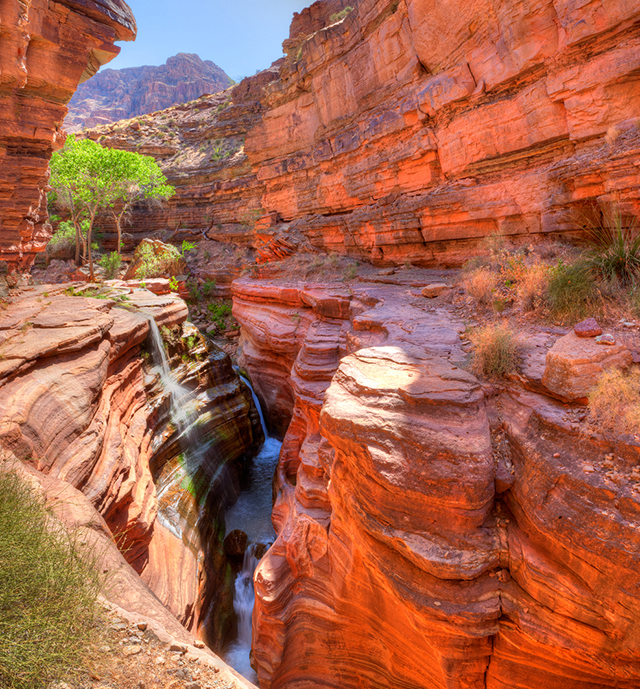 Photo Credit: © iStock/tonda
Zion National Park, Utah

On my previous trip to Utah I only had time to visit one national park and chose Arches for well, the arches. However, that doesn't mean that Zion didn't intrigue me, because it did. As it's home to numerous prominent geographical features I'd love to photograph The Three Patriarchs, Checkerboard Mesa, and Angels Landing. I also wouldn't mind experiencing one of those Utah sunsets at Angels Landing either. As Zion is home to countless species of birds and mammals, I only hope I'd be able to spot one or two…or many. I'd also be happy if I got to see the famous sacred Datura, which only blooms at night.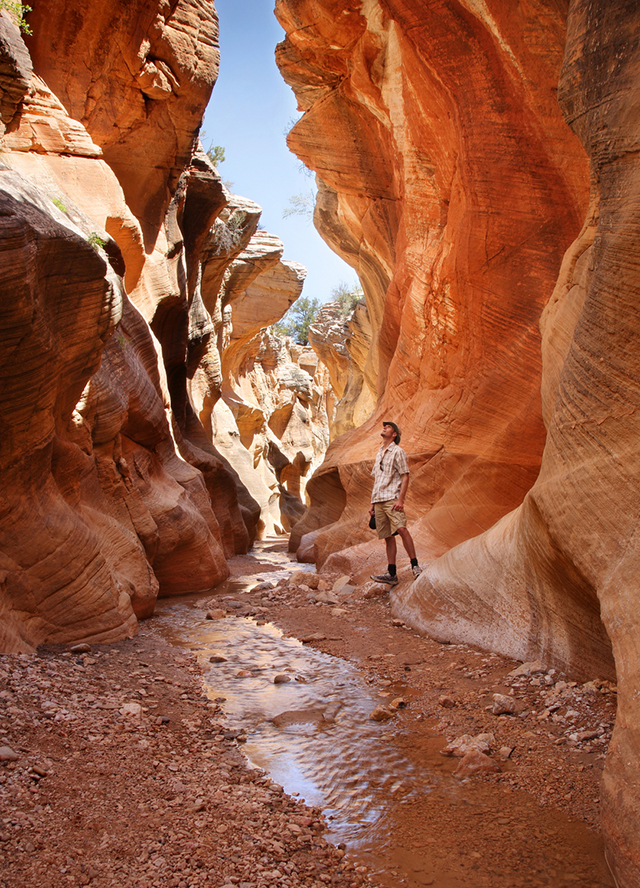 Photo Credit: © iStock/treasurephoto
Bryce Canyon National Park, Utah

While perhaps not as widely known as its fellow Utah parks Arches and Zion, if anything, Bryce Canyon looks even more remarkable. So of course I'd add it to the epic bucket list trip thanks to its hoodoos. If you've never heard this term before (don't worry because I hadn't either), they're basically spire-shaped rock formations which equate to an absolutely mind-boggling, stunning sight to look at. Everyone recommends being at the park for sunup and sundown. I'd be sure to do both.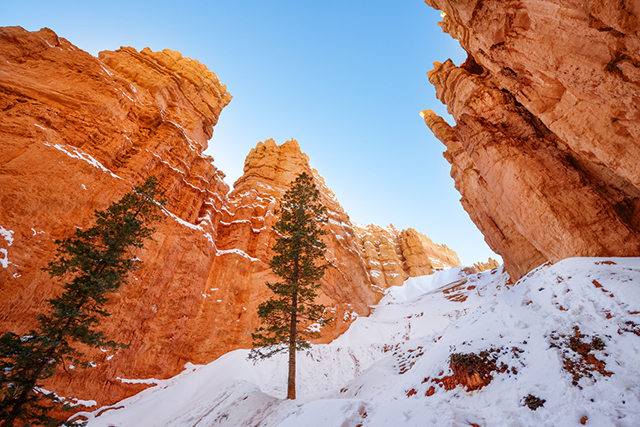 Photo Credit: © iStock/kojihiraqno
Canyonlands National Park, Utah

Getting here from Bryce will be a bit of a drive but as I said, when driving out west, the scenery is part of the experience. Had I had more time on my trip to Arches, I also would have visited Canyonlands since it's less than a 30 mile drive. My time at Canyonlands might be the briefest of all my stops so I'd limit my visit to seeing Island in the Sky, a large flat-topped mesa with panoramic overlooks, the Native American rock paintings in Horseshoe Canyon, and the Needless, the remote canyons of the Maze.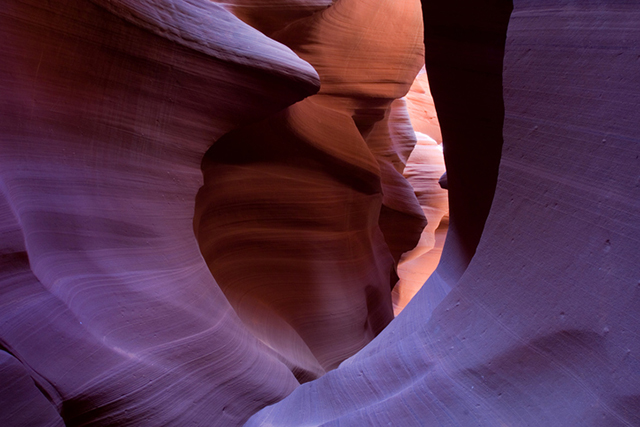 Photo Credit: © iStock/Tashka
Mesa Verde National Park, Colorado

The great thing about Canyonlands is that it's less than a three hour drive to Mesa Verde National Park in neighboring Colorado, another national park I have always wanted to visit. Due to its location in rural southwestern Colorado I never thought I'd get there but when paired with a road trip coming from southeastern Utah, it definitely seems doable. Ever since the third grade when I first learned about them, I have always wanted to visit the famous and well-preserved ancestral Pueblo cliff dwellings, but especially the Cliff Palace. I know very little about the ancient civilizations in the west and this definitely seems like the place where you'd learn.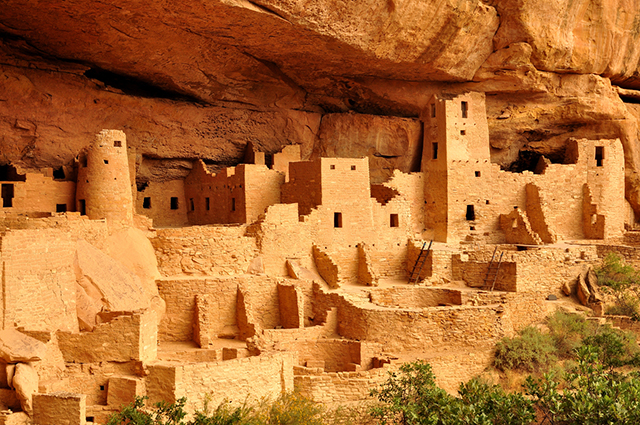 Photo Credit: © iStock/snoofek
So, at the end of this trip I doubt I'd want to be in a car for longer than 15 minutes at a time, yet I know this would be the experience of a lifetime. Europe may have its renaissance and medieval buildings, but America has its national parks. In some ways, nothing else compares.

Main Image Photo Credit: © iStock/NataliaDeriabina

About the Author: Librarian by day, die-hard travel fanatic and aspiring writer by night, Julie is the author of the travel and food blog, The Red Headed Traveler. When she's not traveling she's either testing out a new recipe (she loves making ethnic food) or being a wannabe foodie in Pittsburgh where she is attempting to eat her way through as many restaurants as she possibly can.

This post contains references to products from one or more of our partners. We may receive compensation when you click on links to those products. For an explanation of how ABN works, visit this page.
Featured Vendor

Get Hertz Discounts
Subscribe to Our Blog!
Like Us On Facebook