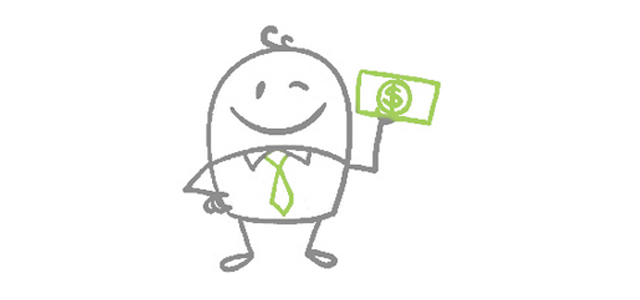 The Hidden Costs of Running a Business – Infographic
No matter if you've been in business for years or are just starting off your newest endeavor, running a business can prove to be incredibly costly. From paying employee salaries to keeping the lights on, running your business is a huge investment of both time and money. One growing concern for many businesses both large and small is the rising costs of office supplies and technology. As the world around us continues to become more high-tech, office supplies and technology are starting to eat up a larger portion of business budgets all across the country. However, through careful budgeting, money management and a little help from office supply discounts and promo codes, your business can cut back on the growing costs of the office supplies and technology expenses.
The Growing Costs of Office Supplies and Equipment
On average, a business's office supplies and equipment can equal out to roughly 35% of the company's total expenses, trailing only employee salaries and wages as one of the leading expenses each year. Worst of all, it's a trend that seems to be on the rise. The office supply industry is worth nearly $22 billion in revenue each year, with even the smallest costs quickly added up to be thousands of dollars spent each year. For example, over the past six years paper usage has increased by 25% annually. While a simple sheet of paper may not seem like much, studies suggest that for every employee at your company, printer supplies alone costs $1,367 per year. Overall, businesses will spend a little over $2,000 for office supplies and equipment per employee.
Cutting Back Costs
So with the rising costs of printing, equipment and everyday office supplies, it's no surprise that business owners from all across the country are constantly on the lookout for ways to save and stretch each dollar they spend. While there isn't much you can do about the supplies and equipment your employees need to get the job done, there are tons of saving strategies to help you cut costs and build your businesses bottom line.
Office Supplies Coupons & Discount Codes

All across the web, there are hundreds of different promo codes & coupons business owners can use to help decrease the costs on some of the most essential office supplies and equipment used around the office.

Buy Online

Ordering your office supplies through catalogs, on the phone or a trip to the store is a thing of the past. Buying online not only saves you the time it takes for a trip to the store, but it can also expand your shopping market to include thousands of suppliers to help you find the best deals on the market.

Go Paper-Free

As the cost of paper and printing continues to be on the rise, many businesses are entirely eliminating or drastically cutting back on the amount of paper they use. Not only will this help put a significant dent in your business expenses, but your organization will be heralded for its push for a 'greener' workplace.
If you're a business owner, you know just how quickly everyday office expenses can add up. Help build your business's bottom line by signing up for the cost-cutting coupons and promo codes from Allied Business Network. With over 100,000 suppliers in our rapidly growing network, Allied Business Network offers the best in exclusive special offers to help you save. From office supplies and car rentals to printing and hotels, take advantage of all the cost cutting benefits by signing up for ABN today!  
Featured Vendor

Get Hertz Discounts
Subscribe to Our Blog!
Like Us On Facebook