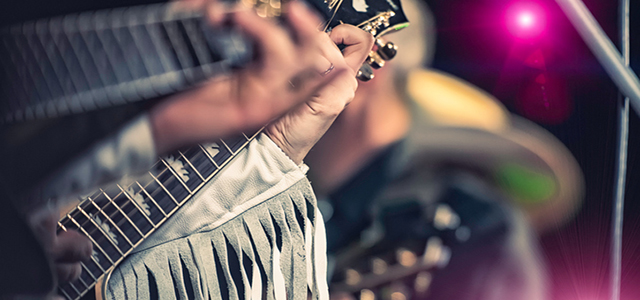 Why Nashville Makes the Perfect Winter Getaway
You might think of Nashville as your go-to destination for up-and-coming country stars — and it is — but there's so much more than music in this lively Southern city. While it's great to visit any time of year, Tennessee's capital has plenty to offer when the weather turns cold. Here's why you should go now.
Reason #1: Indoor fun
Some cities depend on good weather for a good time. Not so in Nashville. There's a world of indoor activities: shopping, ice skating, dancing and more. In fact, in performance venues alone, you could try a new one each night for a month and not run out — from bars with local singer songwriters to fancy musicals with box seats.
You can even catch a show at the
Gaylord Opryland Resort & Convention Center
, famous for its lavish indoor gardens and waterfalls. Even without a show ticket, there's enough to keep you busy. Around the holidays, they have an annual ice exhibit of astounding proportions. At other times of the year, you can enjoy the shops, gardens, restaurants and even a boat ride, all without braving the elements.
For more indoor fun, try an escape room. The city was one of the first in the South to offer this new type of entertainment. The
Escape Game Nashville
opened in spring 2014 and has two locations, downtown and Berry Hill, with seven rooms to choose from. If your team wants a real head-spinner, try Prison Break. If you're new to escape games, then The Heist, an art gallery styled room with hidden meanings, is challenging but doable with an impressive finale if you make it to the end. Need a hint? Check the room descriptions on their website for a freebie!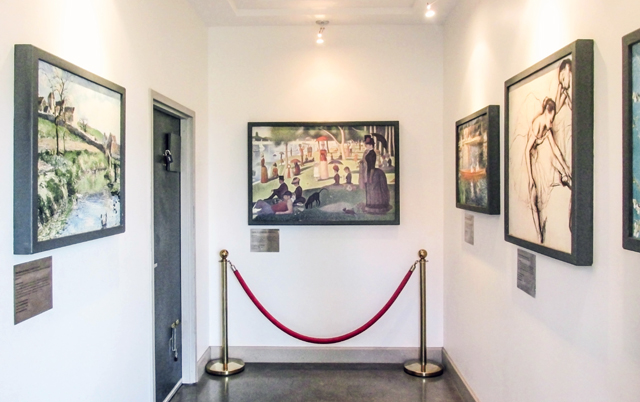 Now that you're warmed up, you won't be able to do just one. Head over to
Escape Experience Nashville
. Their take is a little different. They're a family-owned operation with backgrounds in construction, electrical programming and actuarial mathematics. If that sounds hard, start out with their C-Block room. It's incredibly intricate with complex puzzles, but you can still escape and have fun in the process. Their hardest room? The Inheritance is a two-parter with an escape rate of 27%. Good luck. Either way, you'll be talking about the experience in these carefully crafted rooms for days to come.
Reason #2: Foodie city, USA
Nashville is making top 10 lists everywhere as the next hot destination for gourmet travelers. What's not to love? Barbecue, soul food, ethnic cuisine, fine dining — it's all here.
For an upscale meal, make a reservation at
Etch
. The new American restaurant dishes up flavorful, creative fare in an open-kitchen dining room. Think octopus and shrimp bruschetta or coconut lemongrass chicken on quinoa. Dishes are surprisingly light and fresh, pairing well with their extensive cocktail list and vibrant desserts. The flower-topped lime pavlova is indulgent: sweet, tart and full of texture.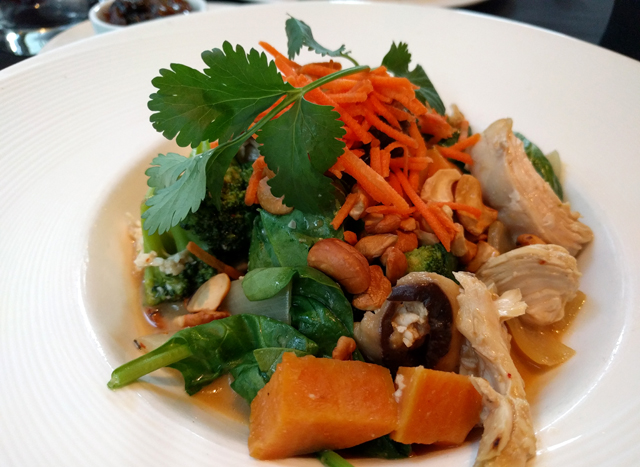 Looking for something faster but just as fresh? The locals swear by
DeSano Pizza Bakery
in West End. Imported ingredients, hand-kneaded dough and authentic wood-burning ovens mean these Neapolitan pies have all the flavor of Italy. Try the award-winning San Gennaro. The combination of toppings, including the peppadews, make this pie especially memorable. Follow it with a creamy cannoli and you're set.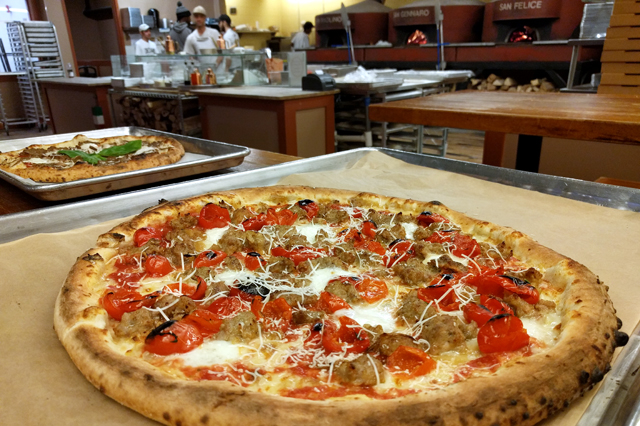 Reason #3: Lighter crowds
In the off season, you have a little extra elbow room at the major attractions. The Nashville Zoo has fewer visitors in winter but still has plenty of critters out and about when the days are fair. A few animals, like the red pandas and clouded leopards, are even more active in colder months. They have a
temperature guide
to help you plan your visit.
You can also combine indoor and outdoor sightseeing on one of the many historic estates, from a presidential plantation to an Italianate villa. It's nice to visit without the crowds, savoring your glimpse into another era. At
Belmont Mansion
, you learn about the fascinating Victorian lady who built the villa on a guided tour past chandeliers, statues and sweepings staircases. The tour is packed with fascinating history and you can continue your exploration outdoors among the fountains, gazebos and statuary.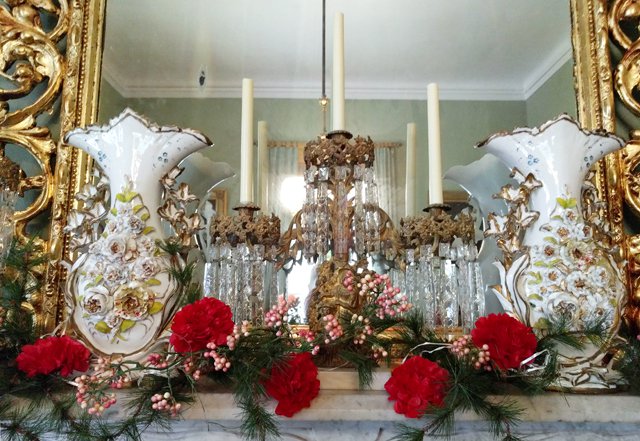 Bonus: Murfreesboro, Tennessee
This charming Nashville suburb is just 45 minutes outside the city and worth a trip in its own right. Murfreesboro has much of what its larger neighbor offers — historic homes, live music, museums and more. Sample the best of Nashville and use that to guide your Murfreesboro visit.
Like escape games? Sign up for a game at
Murfreesboro Escape Rooms
. In one hour you can take on what might be the most unique games in the Southeast. Any size team can play. Couples take on the fabulously fun Dinner for Two while much larger groups can opt for Skinners Box, a rat-in-maze challenge where you're split apart and then meet up (hopefully) at the end. At only $24 per person, they're also a good value.
Like Nashville's culinary and boutique shopping scene? The Avenue is Tennessee's largest open-air retail venue. You could spend a day here alone.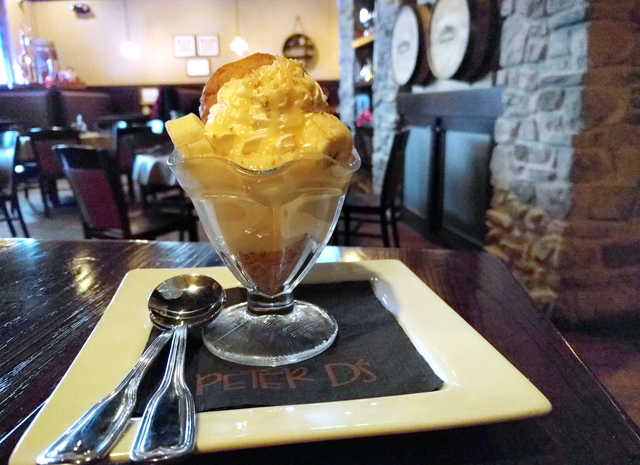 After you work up an appetite, stop in at
Peter D's
, an upscale-meets-casual eatery that stands with the best in chef-inspired culinary creations. You can't go wrong with anything on the menu, but consider The Ugly Chick. Goat cheese, bacon, homemade marmalade and shredded chicken on sourdough make this no ordinary humble sandwich. And don't leave without dessert. They have the country's best banana pudding, a title they claimed at the 2015 National Banana Pudding Festival.
Main Image Photo Credit: © iStock/michelangeloop
About the Author: Cheryl Rodewig is a storyteller and creator — for brands (content marketing) and her life (travel). See more of her travel stories on Twitter at @cherylrodewig or online at cherylrodewig.com.
This post contains references to products from one or more of our partners. We may receive compensation when you click on links to those products. For an explanation of how ABN works, visit this page.
Featured Vendor

Get Hertz Discounts
Subscribe to Our Blog!
Like Us On Facebook