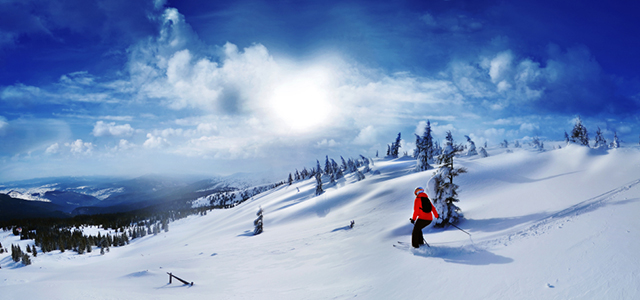 8 of the Most Beautiful Ski Destinations Across the Globe
Whether you are looking for the perfect getaway, kicking the New Year off in style hitting the slopes or you are simply looking for a bit of glamorous, off-piste fun, there are plenty of options across the globe. Here are eight amazing winter sports destinations hand-picked just for you.
1. Asahi Dake, Japan
Snow connoisseurs say that Hokkaido has some of the driest, fluffiest powder in the world, and snowfall is pretty much a certainty. In Hokkaido, Mount Asahi is the tallest mountain at 2,290 meters. It is also a live volcano, which adds to the excitement.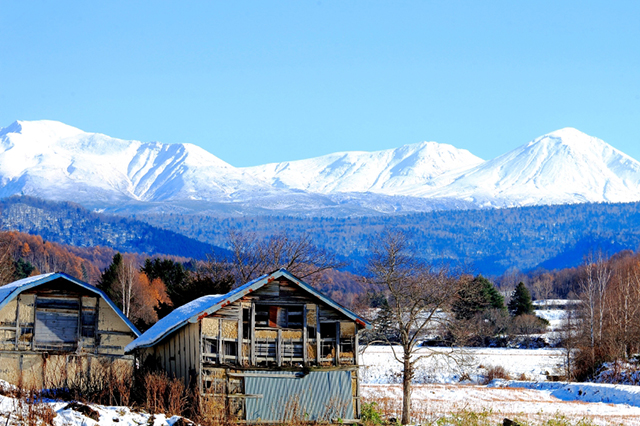 Photo Credit: © iStock/kudou
2. Dolomites, Italy
Foodies cannot really go wrong in Italy, and the Dolomites are a great marriage of Italian cuisine and superb skiing spots. After a day of skiing on the Sella Ronda, which takes skiers from village to village and mountain to mountain, it is time to re-fuel with some carbohydrates.
A popular dish in this region is the casunziei, half-moon-shaped pasta filled with beet, spinach or other vegetables and are typically drizzled simply with melted butter, poppy seeds and parmesan shavings. To warm-up on the slopes, stop off for a bombardino, a mixture of eggnog, brandy and espresso topped with whipped cream.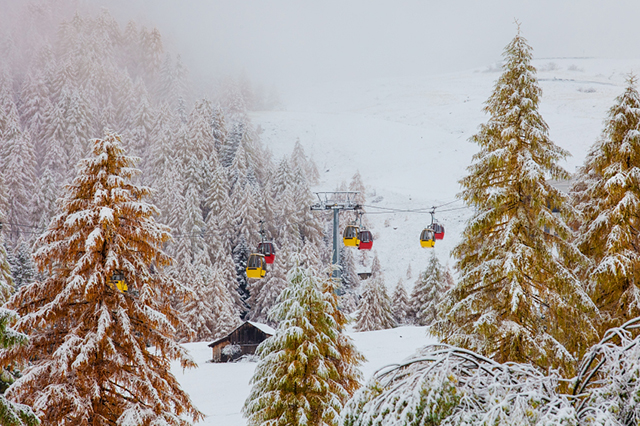 Photo Credit: © iStock/gornostaj
3. Big Horn Revelstoke, Canada
This private chalet is for the wealthier snow bums amongst us: it offers heli-skiing in and around Revelstoke Mountain Resort. For $63,690 to $74,060 during peak months, 16 people get exclusive use of this chalet, complete with its own helipad, for seven nights.
The helicopter costs are extra. The chalet does come with chefs and housekeepers though, and is equipped with a bar, poolroom, private cinema, outdoor hot tub, indoor exercise pool, gym, sauna and massage room. A girl can dream, right?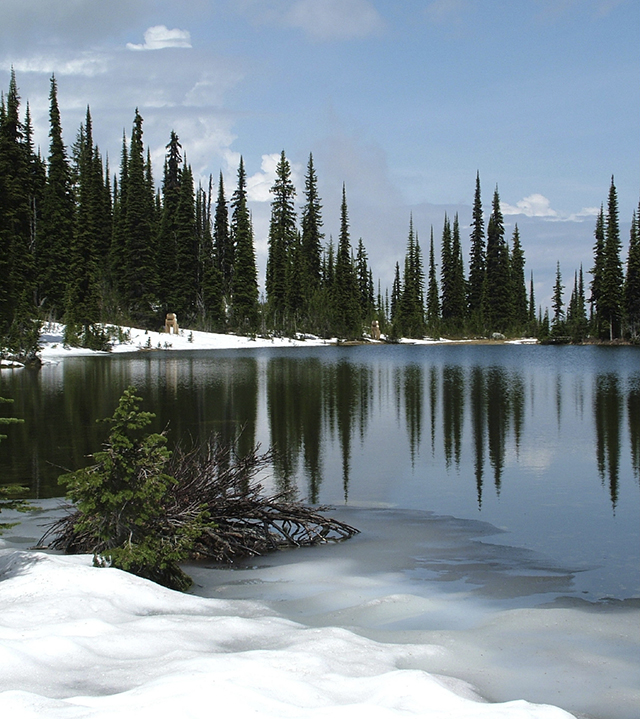 Photo Credit: © iStock/A-Shropshire-Lad
4. Lake Placid, NY, U.S.A.
North America has countless opportunities for dare-devil winter sports, but if you want to have a go at a different kind of cold-weather activity, head to Lake Placid in New York state.
Here, you can recreate your own Winter Games with a spot of luge – try it with the professionals to get a feel for this high-speed toboggan ride, or go solo if you are feeling brave! This stunning Lakeland region is also home to lots of other facilities, from ice climbing to snow-shoeing and ice skating.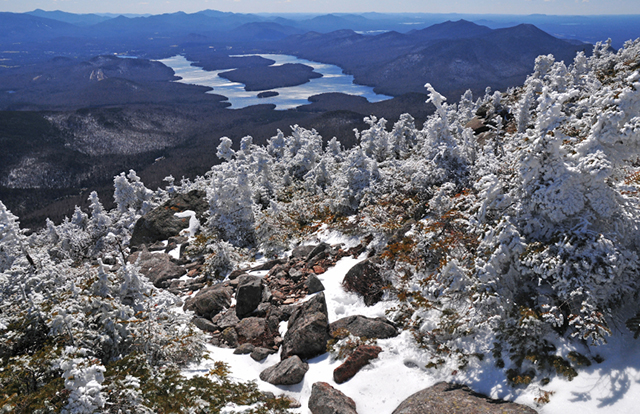 Photo Credit: © iStock/robertcicchetti
5. Jammu and Kashmir, India
Traveling in the contested region of Kashmir will likely raise anyone's adrenaline levels. And then there's the high altitude (above 4,000 meters). So this is definitely not the kind of skiing for the faint of heart. But for those who are experienced, the skiing here is exhilarating and beautiful, unlike anything you've ever seen before.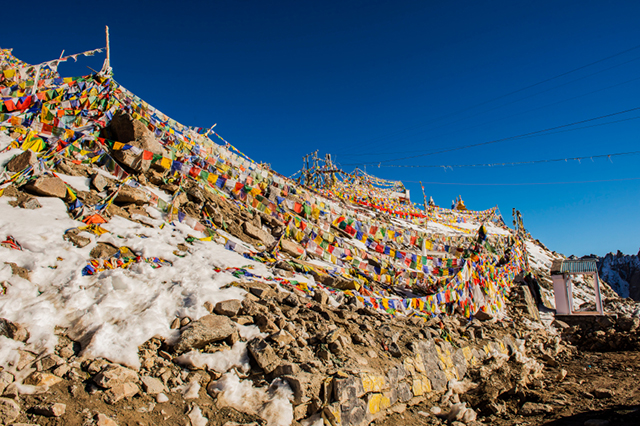 Photo Credit: © iStock/Devilkae
6. Canterbury, New Zealand
The Christchurch – Canterbury region stretches from ocean to Alps, contrasting sweeping plains and mountain peaks. Just one and a half hours from Christchurch, Mount Hutt is a giant amongst giants that boasts the longest ski season in New Zealand. Nearby Porters is a haven for learners on up.
After you've explored the slopes, explore the variety of vibrant Christchurch, gateway to a range of outdoor and relaxation activities. Or, stay in Methven – a town for snow sports enthusiasts looking to conquer nearby Mount Hutt.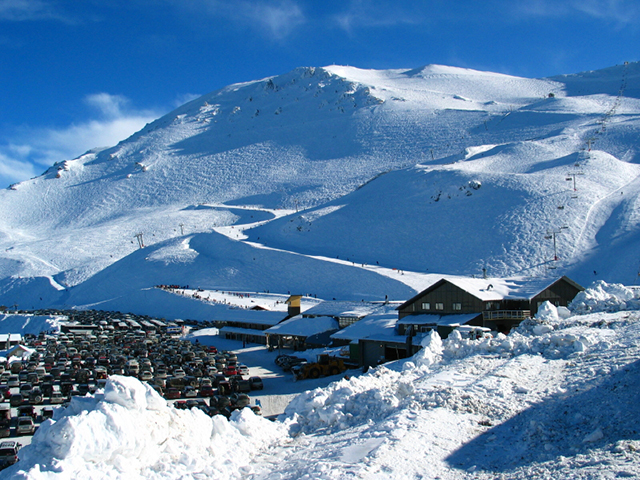 Photo Credit: © iStock/SouthernLight
7. Sierra Nevada, Spain
Spain may sound like an unexpected winter destination, but the peaks of the Sierra Nevada mountain range are no less thrilling than the U.S., while the resort of Sierra Nevada itself certainly costs a lot less than Switzerland or France. As Europe's most southerly ski resort, the slopes get their fair share of Mediterranean sunshine and you can even night ski if the weather permits. However, the main attraction is probably the lively Fiesta atmosphere – expect late nights and leisurely mornings here!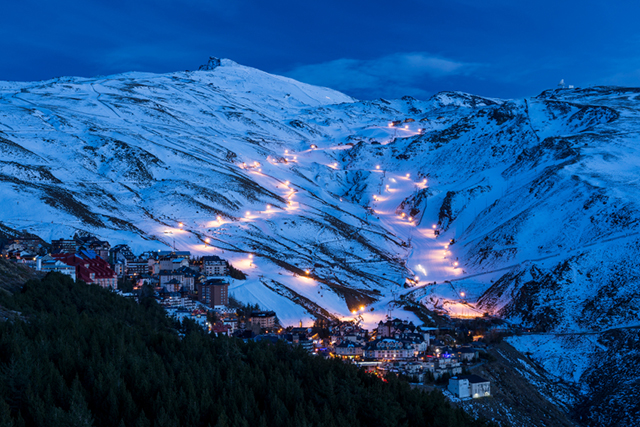 Photo Credit: © iStock/Songquan Deng
8. Therme Vals, Switzerland
This is the perfect pilgrimage for snow-loving architect buffs. Peter Zumthor designed this modernist temple to the healing waters of Vals.
There are indoor and outdoor calcium sulfate and hydrogen carbonate baths ranging in temperatures from a 14 degrees Celsius ice pool to the 42 degrees Celsius fire pool. Guests can come for the day or stay in the hotel and access nearby Jochtal ski resort.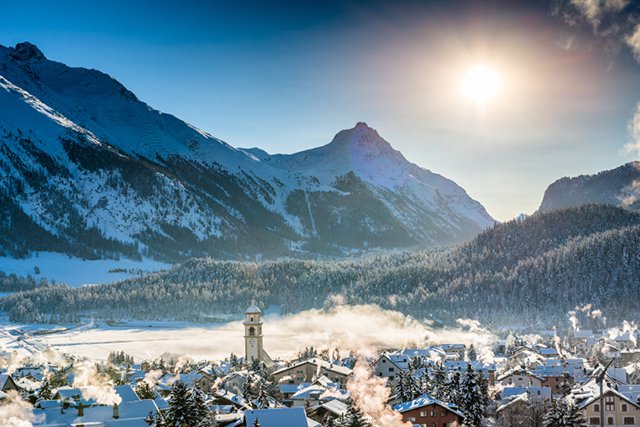 Photo Credit: © iStock/michelangeloop
What is your favorite winter sports destination? Did it make our list?
Main Image Photo Credit: © iStock/maroznc
About the Author: Milou van Roon runs a Digital Media Agency called Explorista Media that is dedicated to making travel brands into online rockstars. She's hardly ever home in The Netherlands, and regularly abuses the European low cost flights under the excuse of 'blogging about it' on budget travel blog http://explorista.net. Be sure to follow her adventures on Instagram (@Explorista).
Featured Vendor

Get Hertz Discounts
Subscribe to Our Blog!
Like Us On Facebook