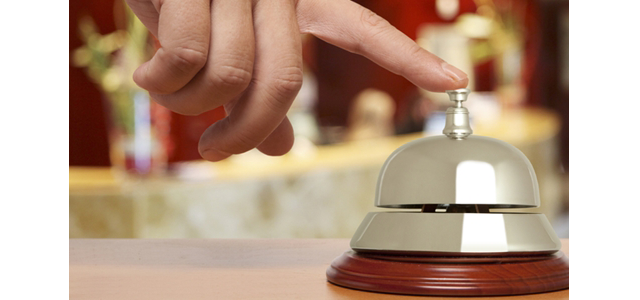 What business travelers should consider when choosing a hotel
Many professionals need to travel for business at some point in their careers for a number of reasons. Although it can be beneficial to attend a conference or meet with new clients to close a deal, traveling can be a taxing experience for some people. Particularly when traveling for business reasons, it's important for professionals to make sure they are well rested and mentally prepared to conduct business. Part of addressing this task for business travelers is ensuring that they stay at a reputable hotel with the necessary amenities to feel at home. Fortunately, with a Super 8 or Days Inn coupon code from ABN, business travelers can save on reasonably priced rooms at a number of convenient locations across the country. Both of these companies are known for their service and are great options for traveling professionals. However, there are a few other considerations travelers should take into account when on the road. Think about location When traveling for business, professionals should try to stay at a hotel that is near the conference center or office they will be working in while away from home. However, American Express OPEN Forum noted that it's also necessary to compare the cost of staying in a central location and the price of commuting from another area. It's possible that it could be more cost-effective to stay away from the center of metro areas. Even if this is the case, it's important to consider how easy it is to make a daily commute to a convention or corporate office. The convenience of such options should be a factor in deciding where to stay. Research Internet access The source also noted that travelers should ask what sort of Internet access is available at certain hotels. Some may charge expenses fees for in-room access, while offering free WiFi connections in the lobby, business center or other area of the facility. Professionals should ask about such free services because some hotel companies might not advertise such perks. Ask for an upgrade Forbes suggested that business travelers should ask hotel workers about potential upgrades when checking in. Often, there will be rooms with more space or better views that are vacant. In many cases, hotel officials will be willing to enable an upgrade for cut rates, as an empty room represents no revenue. Therefore, they are likely to allow affordable upgrades, as it means they are bringing in a few extra dollars per night.
Featured Vendor

Get Hertz Discounts
Subscribe to Our Blog!
Like Us On Facebook