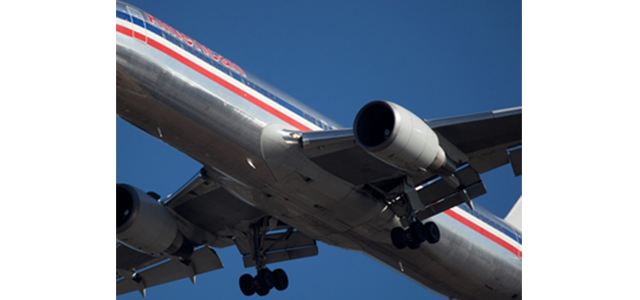 5 small business travel tips
Even with the development of state-of-the-art technologies that can connect individuals from various global markets, business travel is still an integral aspect of forging quality corporate partnerships. For small business owners and employees, flying across the country may be necessary for several reasons. Perhaps an entrepreneur is discussing a lucrative manufacturing deal with a reputable factory leader or maybe a manager is simply attending an industry leadership conference. Regardless, traveling for business will never go out of vogue.
Reduce the wires
One of the most frustrating aspects of traveling is losing an important item. Everyone has been in that situation and it's never a good feeling. With the increased used of technology in the corporate world, many business travelers feel the need to bring several different devices, cables and other tech tools with them on trips. However, this makes it difficult to keep track of all devices and gadgets, making it more likely that an expensive piece of equipment gets left behind in a hotel room or at a conference center. To avoid this, Joe Brancatelli of The Business Journals suggested that
travelers should keep their gadgets limited while flying
. He noted that a good smartphone and a laptop can complete the vast majority of tasks associated with business travel, so leave the tablet at home.
Get points and rewards
Brancatelli also indicated that frequent airline passengers can easily rack up miles due to the various rewards programs most airlines have in place today. For any professional that is always on the go, enrolling in one of these programs should be a no-brainer. They are easy to enroll in and allow members to score free flights, hotel rooms, vacation packages or other rewards.
Look for upgrades
One of the most overlooked aspects of traveling is that airlines and hotels are sometimes able to upgrade customers at the last minute. Although rare, it's worth asking if there are first-class seats open before boarding at the flight gate, according to Brancatelli. Usually, these quick upgrades are relatively cheap because the airline lowers their prices in order to attract an upgrade at the last minute, otherwise, they won't maximize their profits. The same principle applies to hotels, so don't be afraid to ask if any larger rooms are available when checking in.
Use public transportation 
According to Inc.,
taxi cabs are often the most expensive form of transportation
in many cities. Many airports offer easy access to public transportation lines that can be significantly cheaper than hailing a cab. The source recommended that business travelers should research which airports they are flying into before they leave in order to map out their route ahead of time. Even if it's difficult to locate public transit on a map, it's always a good idea to ask airport representatives if there are alternative transportation options. This can be especially important in regions that have airports far away from downtown centers, because cab fares can add up quickly. On the other hand, a trip on the subway or bus is also a cost-effective option and will probably cost just a few dollars.
Use a Hertz coupon
Some extended trips may require a traveler to rent a car. The longer the trip, the more expensive this can be. However, with a coupon from Hertz, travelers can reduce the expense of car rentals. With the right discount code, renters can save up to 20 percent on Hertz vehicle rentals. This is a simple way to keep costs low, allowing business travelers to have more money available for sightseeing tours, souvenirs or local foods after a long day of meetings and conferences.
Featured Vendor

Get Hertz Discounts
Subscribe to Our Blog!
Like Us On Facebook