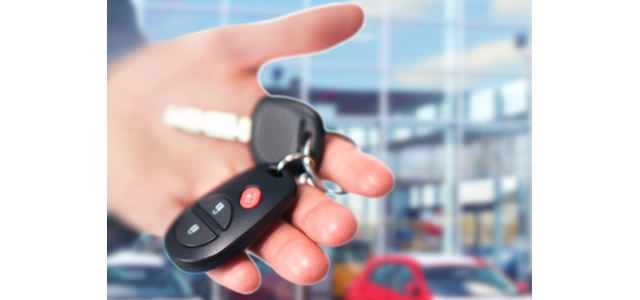 Three cash-saving car rental tips
Whether you're traveling for business, pleasure or simply need wheels when your car is in the shop, renting a vehicle is a part of life if you need to get from A to B and find yourself in a pinch. However, factors such as the company you choose, car type, location and season can all affect how much you'll end up paying at the end of the day. It is helpful to keep some tricks of the trade in mind if you rent often so you don't break the bank when you need to get behind the wheel. Check out these tips to make sure you maximize your car rental dollar.
Research as much as possible
As with any facet of travel, online research is a fundamental part of locking down great rates and ensuring you won't get slammed with extra fees out of nowhere. Look into each car rental service available and take your time shopping around - the savings will be worth the extra few minutes you spend surfing the Web. Also check out bundled travel packages that many sites offer these days. You'll likely be able to find a flight, hotel booking and rental car for a reduced rate if you look in the right place. While the three options might not match up perfectly to your ideal travel plans, it is hard to deny the convenience factor and the free cash you'll be able to put toward enjoying your stay once you arrive. WTXL recently highlighted
the importance of planning ahead
. "If your plans are pretty definite prepaying is a really good option," Jeff Neiman of Hertz told the source "You can save up to 20 percent if you pre-pay. Now, there could be a fee if you cancel so that's got to be a pretty firm plan."
Seek discounts and promo codes
Looking for discounts must be part of your preliminary research if you want to maximize savings. See if your business is eligible for reduced rental costs or search for promo codes on the Internet if you are traveling for your own relaxation. Sometimes you can go straight to the source and ask rental companies up front
if they are offering any promotions
- it never hurts to inquire. According to BankRate, you may have more luck than you think. "There are all sorts of discounts that rental agencies offer," Joel Widzer, author of "The Penny Pincher's Passport to Luxury Travel," said, according the source." "Find those discounts."
Know contract details inside and out
Some of the biggest budget killers in the world of car rentals are in the fine print of the contractual agreements that most people don't care to read. It is crucial that you take a few minutes to pore over these details so you don't find yourself responsible for anything you aren't ready to handle. Give yourself peace of mind and ensure you won't end up with fees that can put a damper on any vacation or business trip. Angie Hicks, the founder of Angie's List echoed this sentiment in WTXL's article: "Many times people rent cars over their vacation, but they last thing they want to do is read the details of the agreement on their way to having some fun, but it's important," said Hicks, according to the source. "You need to understand what you're responsible for with that car, what happens if it breaks down, what happens if you get into an accident? Know exactly what your obligations are." With these tips firmly in mind you'll be ready to hit the road with a balanced checkbook and a smile on your face!
Featured Vendor

Get Hertz Discounts
Subscribe to Our Blog!
Like Us On Facebook