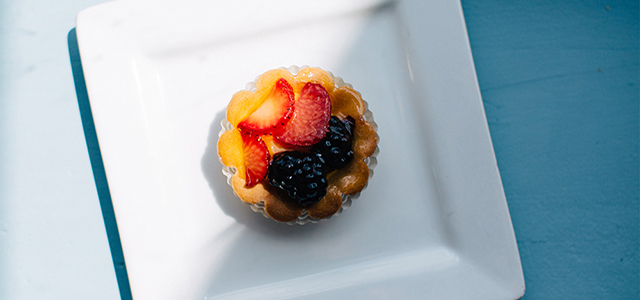 The South's Best Kept Secret: Charlotte, North Carolina
North Carolina's largest city is eclectic. Charlotte serves up old-fashioned Southern charm alongside postmodern art. It has extreme thrills and extreme luxury. If you're looking for your next getaway, the Queen City has something for every taste — from romance to adventure to family fun.
For Romance Lovers
Charlotte's scenic uptown is the perfect place for leisurely strolls and gourmet candlelit meals. Parks, fountains and a self-guided public art walking tour can all be enjoyed free of charge.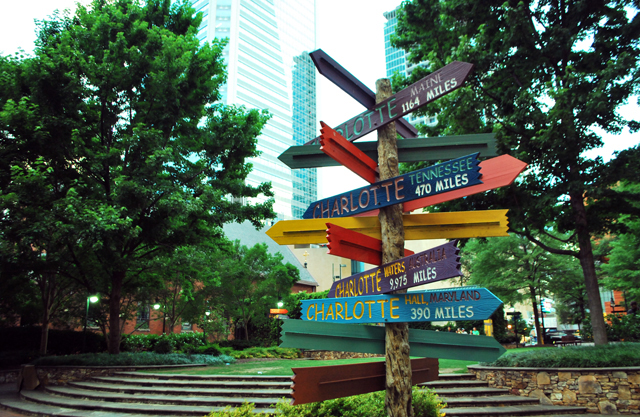 Several museums fit into these few city blocks. The
Bechtler Museum of Modern Art
reflects mid-20th century fashion, including ornamental jewelry and minimalist furniture. Meanwhile, the
Mint Museum
, North Carolina's oldest art museum, takes a more historic approach. The 145,000 square foot uptown location highlights a range of beautiful artwork like 19th century landscape paintings, European ceramics and Dale Chihuly's striking Royal Blue Mint Chandelier.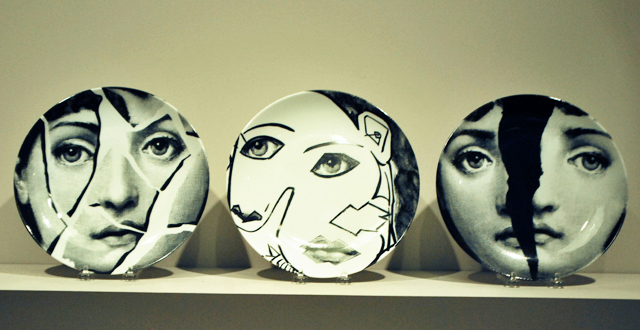 Just down the street, the
Harvey B. Gantt Center for African-American Arts + Culture
showcases decorative quilts, folk art, mixed media and expressive, soulful portraits. Go on one of the evenings they have live jazz music for a memorable night out.
The Levine Center for the Arts Access Pass, good for 48 hours, gets you admission to all three of these museums for one discounted price.
Table for Two
There are plenty of options for dinner, but nothing's quite as indulgent as fine Italian cuisine. Authentic recipes and freshly made pasta set
Aria Tuscan Grill
apart from other Italian eateries. The service is impeccable and the atmosphere has charm, making this the ideal place for an anniversary meal.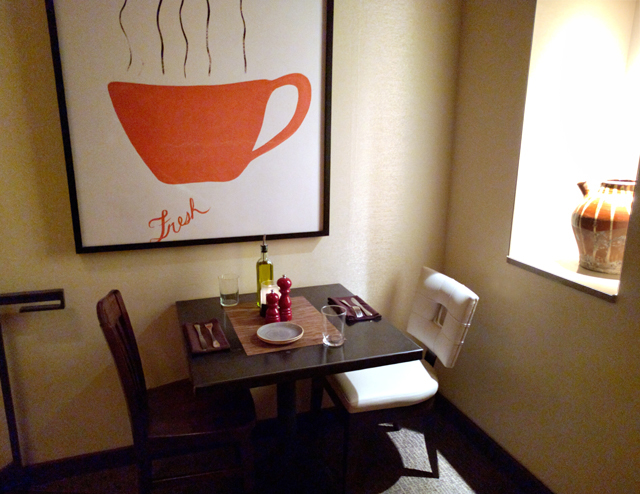 Fortunately, the prices aren't steep so you can afford to splurge on multiple courses. Order a fabulous wood-fired thin crust pizza for around $10, but don't miss the pasta and save room for dessert. Also, the caramelized gnocchi appetizer is the stuff dreams are made of: the flavors of pear, prosciutto, gorgonzola and truffle oil combine to a sum so much greater than its parts.
For Adventure Seekers
Clear at least one day for the
U.S. National Whitewater Center
. With an all-inclusive pass you can kayak, raft, zipline, rock climb and paddleboard to your heart's content. While the nonprofit center is fit for Olympians — they hosted the qualifying races for both the 2008 and 2012 Olympics — there are activities for all skill levels. Kids as young as eight years old can raft the man-made whitewater course, and the treetop tours range in difficulty from beginner to advanced.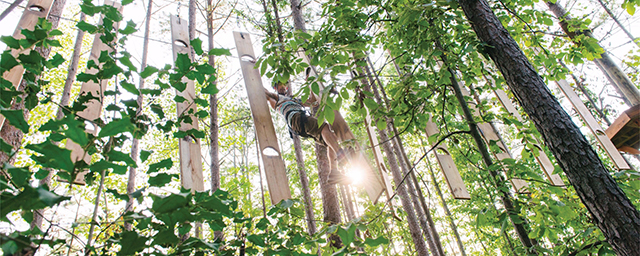 Throughout the summer, the USNWC also hosts the River Jam concert series. Admission is free. Parking is just $5.
After testing your physical limits to the max, now it's time to challenge your mind. Get ready to be locked in a room with only your wits and a few friends to help you break out. Every escape game is different, but
Black Out
has a unique take. The low-lit, highly detailed rooms feel like a Hollywood set. And what would a set be without an actor staged to add some drama? Let's just say, this escape room delivers plenty of thrills.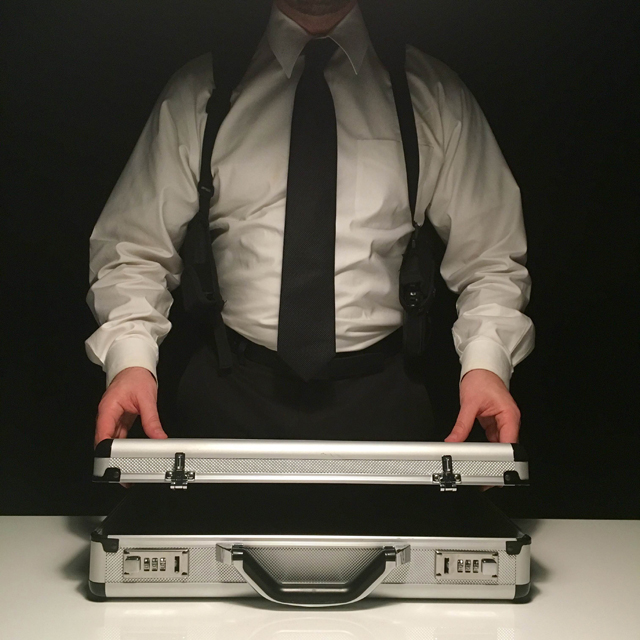 You can escape from prison, outwit a psycho or save the planet from a zombie apocalypse, and they're opening a larger 6,000 square foot facility this fall to host even more immersive game rooms. At the end, you get to snap a photo with fun props to commemorate the experience.
While escape games aren't designed to be "scary," keep your desired thrill level in mind when choosing a room.
Exit Strategy
, another think-on-your-feet strategy game billed as the largest escape room in the country, has six rooms to keep you guessing: some admit players as young as 12 while others are for mature audiences only. Their rooms are quite challenging, so make sure to take advantage of extra clues your game master can provide along the way.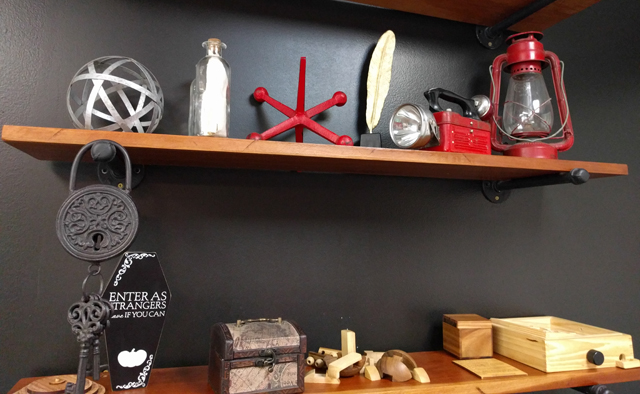 Other Adventures
Get your adrenaline up at Carowinds, a local amusement park, or take a full throttle simulated ride at the NASCAR Hall of Fame. If living on the edge is your style, you can even get behind the wheel of go-karts and stock cars in and around Charlotte. Not for the faint of heart.
A Culinary Adventure
If you're looking for something out of the ordinary, head to
Amélie's French Bakery
. This popular cafe has three outposts around the city, including their flagship store in Charlotte's historic NoDa Arts District, which remains open 24/7, 365 days a year.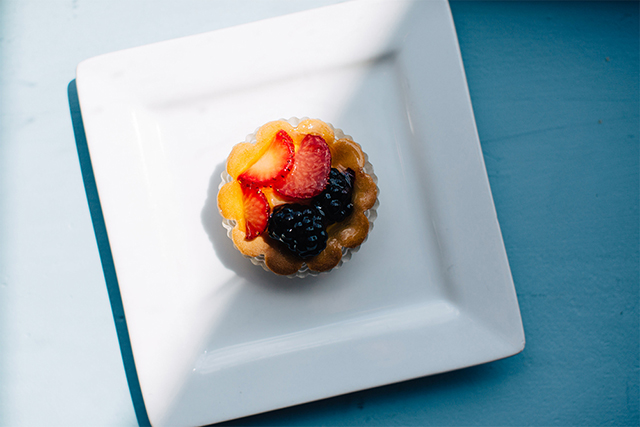 Each location is decorated with quirky, whimsical French flair. The uptown cafe has a life-size macaron-bedecked Marie Antoinette, an instrument-fusion chandelier and dozens of strange and wonderful accents around every corner. Styled like an eccentric art installation, it's the perfect backdrop for your meal.
The way the line works, you order your pastries first. The friendly staff behind the counter won't blink if you order two, three, four or more sugary confections. It's impossible to limit your dessert choices to just one, but here's a hint: try something seasonal — maybe with passion fruit — and pair it with a café crème served with just a shot of Amélie's signature vanilla bean syrup.
For your main dish, there are flavorful sandwiches like the can't-go-wrong baguette and brie or the more adventurous pâté de campagne. Soups, salads and generous options at the bar round out your feast.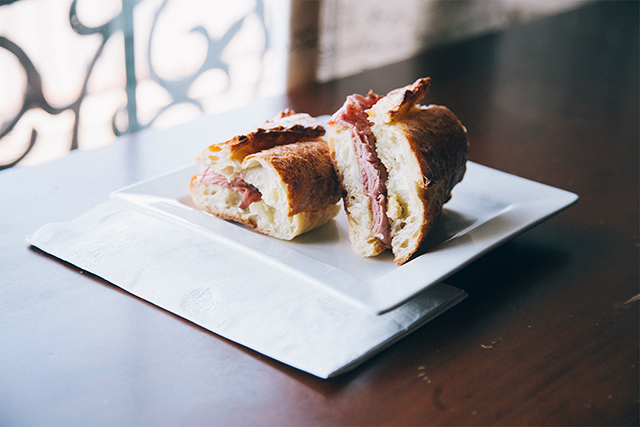 For Family Fun
Coming to Charlotte with kids in tow? The best part about kid-friendly entertainment in the Queen City is that parents will have fun too.
Case in point is
Discovery Place
. This hands-on museum for young learners lets them see first-hand how science and technology work. They can touch starfish, lie on a bed of nails, peer through a microscope and mix items in test tubes. But adults will be astounded too at exhibits on nanotechnology, fiber optics and stop-motion animation.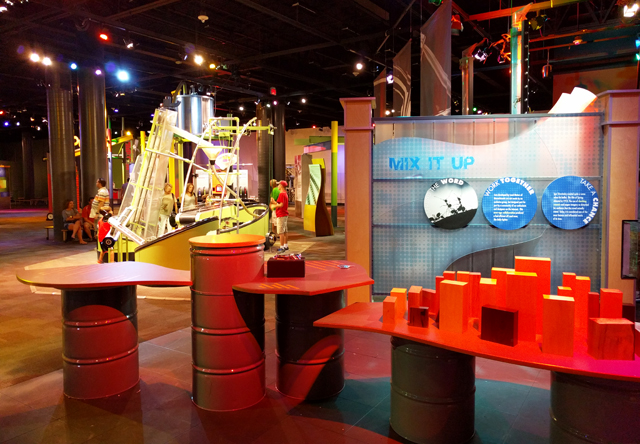 Before leaving, make sure to catch a show at the IMAX Theater. Currently playing,
National Parks Adventure
takes you on a whirlwind journey across the U.S. to some of the nation's most beloved natural playgrounds.
Wind down the day with dinner and a show. Sometimes live entertainment isn't appropriate for little ears, but at
NarroWay Productions
, that's never an issue. Their epic performances feature music, dancing and theater with elaborate costuming and sets on their amphitheater-style stage.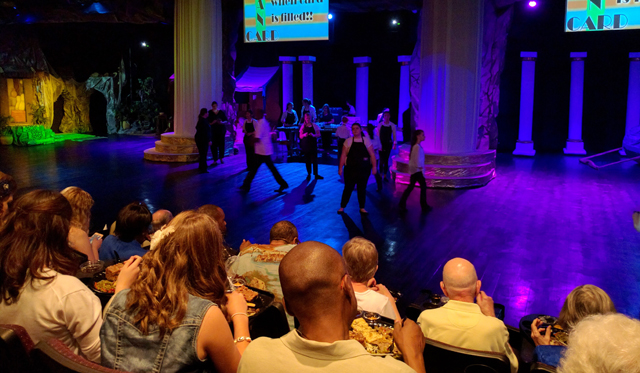 If you choose, you can also order a home-cooked meal delivered right to your seat that's themed to match the show. The productions are lavish, including real animals that are sometimes available for an up-close visit during intermission. The nonprofit company is celebrating their 20th anniversary this year and they're a cultural institution in the region; they've won TripAdvisor's Certificate of Excellence for the past four years running.
Bonus Fun
If the kids still need to burn off steam, getting outside is the answer. The
Daniel Stowe Botanical Garden
welcomes younger guests to an enchanting land called Lost Hollows. Designed by a noted children's garden landscape artist, this special place features creatively named areas that just beg to be explored: Moon Keep, Fireplace Cave, Sunken Pond.
Elsewhere in the garden, families can dart under fountains and smell the flowers. Children will also love the current outdoor exhibit, "Wee Houses," featuring forts, treehouses and more in their natural setting.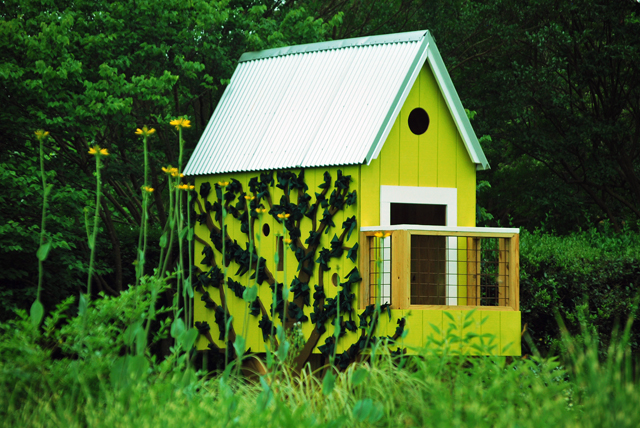 All in all, the Queen City's tagline — that "Charlotte's Got a Lot" — is true. Welcome to your newest vacation destination.
About the Author: Cheryl Rodewig is a storyteller and creator — for brands (content marketing) and her life (travel). See more of her travel stories on Twitter at @cherylrodewig or online at cherylrodewig.com.
Featured Vendor

Get Hertz Discounts
Subscribe to Our Blog!
Like Us On Facebook