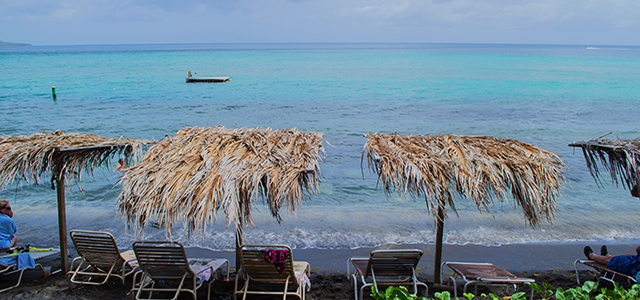 St. Kitts: Everything You Need to Know Before You Go
St. Kitts – you know, that tiny island in the Caribbean? No? Never heard of it? Well my friend, that's about to change.
St. Kitts, only about 18 miles long and no wider than five miles wide in some parts, may be one of the tinier, lesser known islands in the Caribbean, but let me tell you now, that's what makes it so special. Here are 10 things you should know about your new favorite Caribbean destination before you go.
1.
They give a whole new meaning to the term "luxury travel."
St. Kitts is really upping the wow-factor by offering arriving guests the chance to skip the lines at passport control and customs and instead allowing guests the chance to sip on champagne and eat small bites while all of these things are being handled for them behind the scenes. This little luxury (that you probably never knew was even possible) is thanks to a little private terminal known as
YU Lounge
that is one of the first of its kind. As soon as they pick you up on the tarmac in their fleet of Porsche Cayennes, consider your vacation started.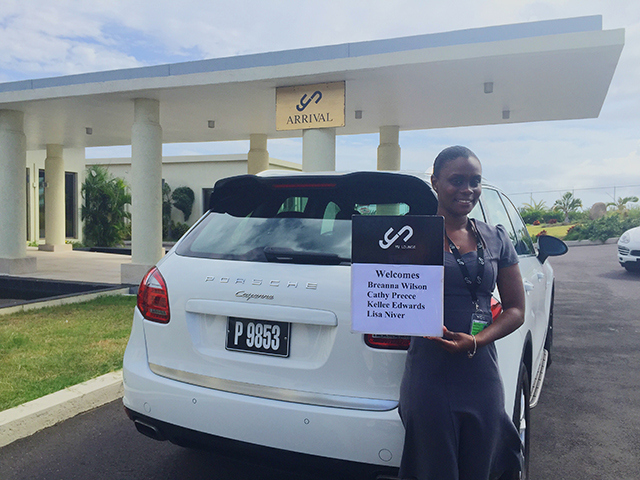 2.
The official language on the island is English.
Although it might not always sound like it, everyone on the island speaks English. But don't worry, you aren't going crazy when you don't understand it, locals mix in some Creole for a hybrid kind of local dialect.
3.
You can see with your own eyes the difference in color between the Atlantic Ocean and Caribbean Sea at Timothy Hill.
At Timothy Hill in Basseterre, you can overlook both the Atlantic Ocean and Caribbean Sea. Can you tell which is which?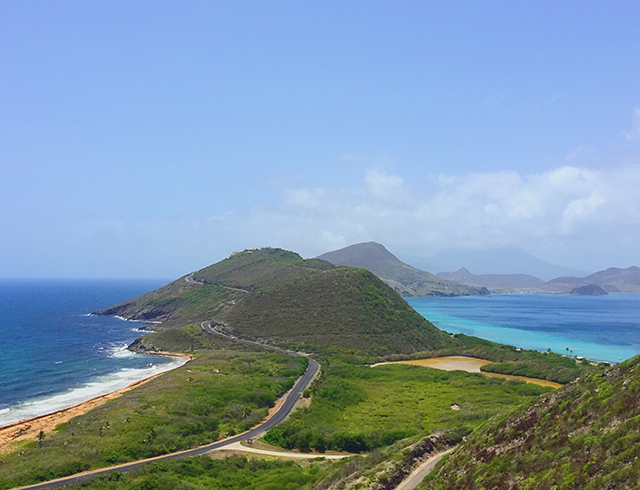 4.
Carnival events (not the cruise, the yearly celebration) start at 2:00 am.
When December 26th hits, Kittitians are ready to get the Carnival festivities started! J'ouvert, which is basically a parade with trucks blasting music and people dancing through the streets, starts at 2:00 am and the festivities keep going from there.
5.
Monkey stew is a thing there.
Yes. You read that right. A dish that you won't necessarily find in restaurants, tree mutton stew is still served in some households on the island.
6.
Black sand beaches are the norm.
My favorite being Shipwreck Beach Bar and Grill in Basseterre with its beachside bar, monkey encounters, snorkeling and stand up paddle boarding. Basically, there's something for everyone.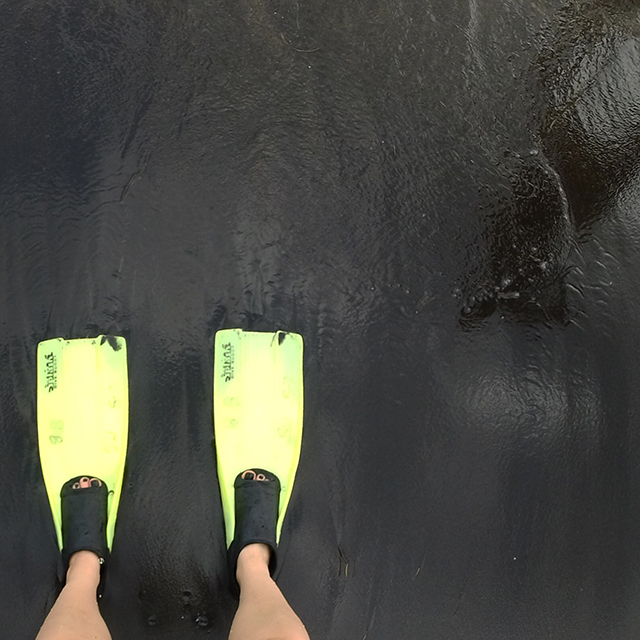 7.
They have a massive music festival every year.
Happening annually in June, everyone from Boyz II Men, Wyclef Jean, Sean Paul, Trey Songz, Busta Rhymes, Eve and more has appeared at the St. Kitts Music Festival since it started in 1996.
8.
You can pick your own fruits and vegetables to go with your dinner at Belle Mont Farm.
One of the newest resorts to hit the island, this self-proclaimed farm-to-table hotel is really focused on providing a sustainable experience to guests with their edible golf course and foraged meals.
9.
You can eat lionfish there.
Zebrafish, firefish, turkeyfish or butterfly-cod, whatever
you
want to call it, I'm going to call it dinner. If you don't know what a lionfish is, here you go: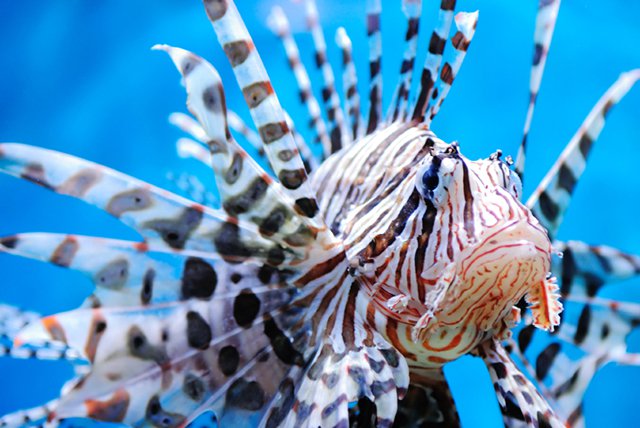 10.
Rainforest hikes are a great way to experience the island.
Whether you're staying at Ottley's Plantation Inn and you can just walk their rainforest trails from your doorstep or you're planning to do the Mt. Liamuiga Volcano Hike with
Greg's Safari
, experiencing St. Kitt's rainforest is a must before you leave.
About the author: Breanna Wilson is a freelance travel writer who documents her adventures on her Instagram and Twitter under the handle @breannajwilson and on her blog BreannaJWilson.com. Follow her for more travel tips and advice.
Featured Vendor

Get Hertz Discounts
Subscribe to Our Blog!
Like Us On Facebook