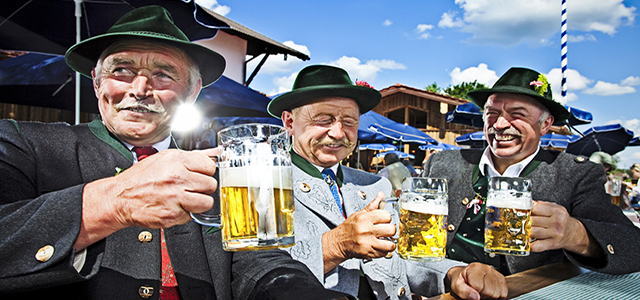 Planning for Oktoberfest…in Munich!
Almost as a rite of passage, spending Oktoberfest in Germany is an unforgettable experience. This month-long celebration is much more than beer and sausage – it's a nod to a centuries-old culture that thrives today with rich vibrancy. However, millions of people participate in the spectacle every year, so it's well worth making plans in advance to have the ultimate Oktoberfest adventure.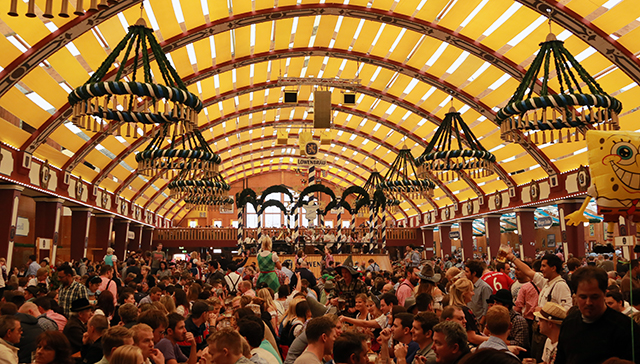 Secure Your Space in Advance
First off, Oktoberfest actually happens in September. You'll need to start planning 9-12 months in advance, as the activities and accommodations can fill fast. Luckily, there are all sorts of options in and around town for hotels, as long as you make reservations quickly. Public transportation is great during Oktoberfest too, so you can choose a place to stay a little outside of the city for more comfort and probably a better price. It only cost us a couple of euros to take the train in and around Munich.
Depending on the day, you'll want to make reservations for seats in the tents. Weekends are the busiest. Smaller groups will have a better chance at getting seats. It is free of charge to walk around the fairgrounds though if you're not interested in a table for food and drinks. Everyone has their own preferred tents, as they all have unique characters and offerings. For instance, the Hacker-Pschorr tent has a beautiful cloud-painted ceiling, while the Schützenfesthalle tent plays traditional music and is adorned with German colors.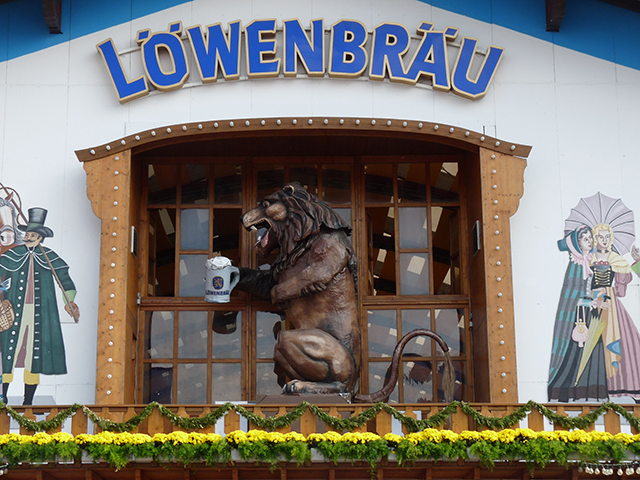 Know the Lingo
All the action takes place at the Theresienwiese, or fairgrounds. Sections are split into tents for drinking/eating and carnival rides. There is a section called the Historical Wies'n, where they show how Oktoberfest was celebrated in traditional times. This is where you'll see many people dressed in Trachten, or the traditional clothes. Plenty of tourists also sport the kitschy beer server skirts or lederhosen. When it comes time to eat, give the classic Wiesn-Hendl a try, which is simple and fresh grilled chicken. Wash it down with a stein of local beer, but don't have more than two 'mass' (liters) or things could get messy!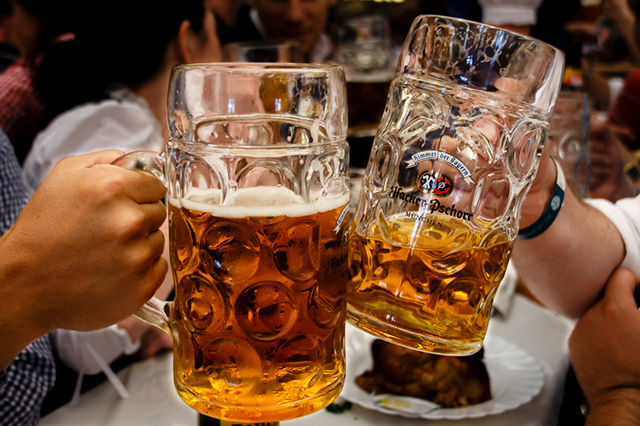 Photo Credit: © iStock/Carso80
See More of Munich
It can be tempting to just enjoy Oktoberfest festivities while in Munich, but there is so much else to do in this beautiful city as well. Old Munich has a scenic town square and the majestic St. Peter's Church, which has been around since before Munich was an official city. While there, check out the Residenz Palace for a tour of how royalty once lived.
Outside the old town is the scenic English Garden, perfect for a stroll and even a nap in-between steins. The 1972 Olympics were also held in Munich, and it is well worth visiting the large Olympic Park for a look at the stadium and Olympic Tower.
If you want to eat outside of the Oktoberfest tents and fairgrounds, Munich has a wealth of options. There are some popular vegetarian restaurants, such as Prinz Myshkin, or the Fraunhofer brewpub for more classic fare. The Viktualienmarkt is an open-air food market that has a beer garden open regularly too for some libations on the quieter side.
Just outside of Munich is the town of Oberammergau, which features traditional German architecture and artistic design. It's well worth taking the train for the day to get away from the chaos of Oktoberfest to peruse local arts and crafts, see summer woodcarving displays and check out colorful murals.
Main Image Photo Credit: © iStock/DeluXe-PiX
About the Author: Eileen Cotter Wright is a Boston, MA expat living in London, UK as a freelance writer and owner of group travel site PureWander.com. Despite losing her passport the first day she left her home country, she's continued to roam the earth with gusto for about a decade. You can keep up with her hot mess adventures on her personal blog CrookedFlight.com.
Featured Vendor

Get Hertz Discounts
Subscribe to Our Blog!
Like Us On Facebook