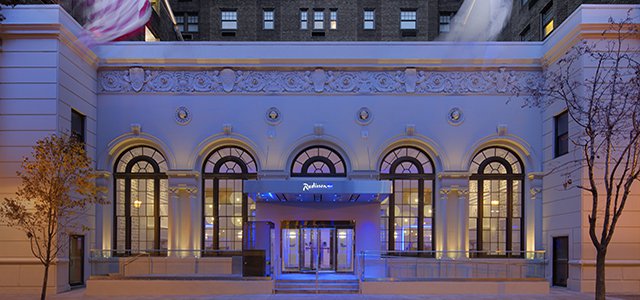 Hotel Review: Radisson Blu Warwick Hotel, Philadelphia
On a recent trip to Philadelphia, travel writer Breanna Wilson stayed at the Radisson Blu Warwick Hotel. Here's her take on the experience.
Philadelphia, the City of Brotherly Love and the unofficial sandwich capital of the United States. One visit to this historic city and I'm hooked. The scenery, the art, the food, the people, these are all things that make Philadelphia the extraordinary city that it is.
So, let's talk about where I stayed during my visit, the
Radisson Blu Warwick Hotel
. A 301 room hotel located right in Rittenhouse Square, one of the nicest neighborhoods in Philly. The hotel is conveniently located to shopping, dining, museums, historic landmarks, cheesesteak sandwiches and everything else you could possibly want.
The hotel itself just went through a $20 million renovation and it really shows. The hotel is listed on the National Register of Historic Places and is a great intersection of contemporary and classic. The hotel lobby is great – the walls are covered in text that are actually notes between two brothers and there are two restored fireplaces that make the lobby a cozy place to hang out during a chilly fall or winter day. With plenty of seating, this is both a great meeting place and place to unwind with a book after a long day of walking around the city.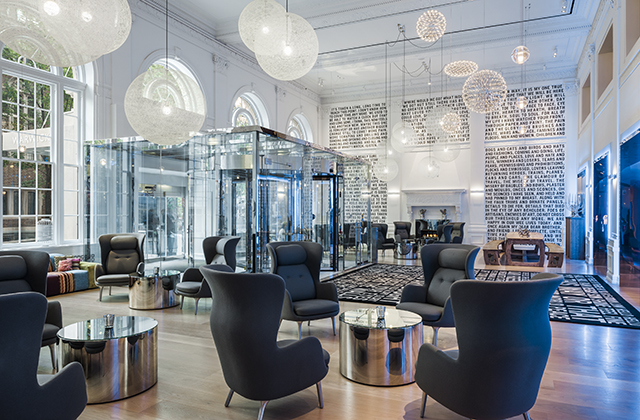 Photo Credit: Carlson Rezidor Hotel Group
The rooms are cozy. Not too big, not too small. The bathrooms are clean, well-lit and spacious, everything a female traveler like me wants. There are also scales in each bathroom, which I recommend avoiding at all costs, especially after enjoying a few Philly Cheesesteaks and roast pork sandwiches at Reading Terminal Market.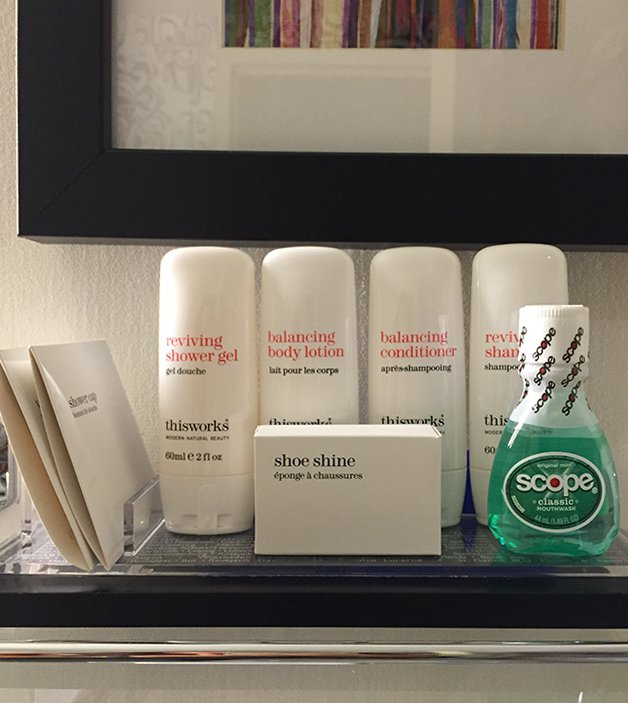 I'm a sucker for great hotel beds and this one was no different. After a long day of exploring the city by foot I melted into this bed like butter. And let me just tell you about their sheets – 450 thread count sheets are their standard. I've never heard of a hotel having such a high sheet thread count, but I could really feel the difference.
Another thing to note about the rooms, rooms start on the 4th floor, so street noise is never an issue.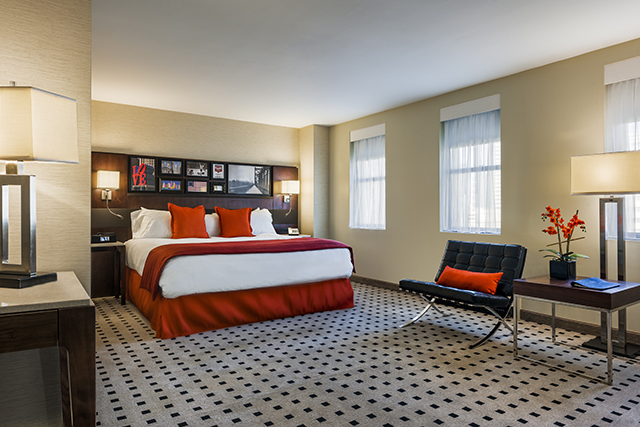 Photo Credit: Carlson Rezidor Hotel Group
I recommend making sure that you have access to the private lounge available on the 11th Business Class floor. A place where you can grab a drink (alcoholic and non-alcoholic), breakfast and small bites in the evening, it was nice to have this quick and easy dining option available during my stay.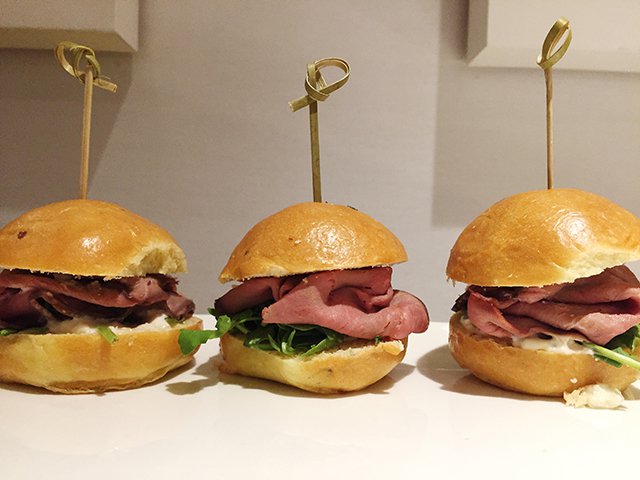 For the travelers who like to stay fit while on the road, the hotel has the largest hotel fitness center in the city. For a hotel there's an impressive amount of cardio machines, weight machines and free weights. Guests can also find fresh fruit always available in the gym and there are also coin operated laundry machines tucked away inside.
Things to do Around Philadelphia
From the hotel you can easily visit many of the sites and landmarks the city is known for. City Hall is a quick walk down Walnut Street and the Philadelphia Museum of Art not too far from that. You'll probably want to take a taxi or Uber from the hotel to the Museum of Art, it's about 1.5 miles away, which when the weather isn't exactly pleasant, can make for a long walk.
Indego bikes
are a great way to get around the city as well. At $4 per half hour to rent if you don't have a membership (which you won't have as a visitor), there are plenty of bike docks all around the city to make picking up and dropping off your bike extremely easy. Plan ahead and check out the Indego 30 day membership for just $15 – a great option if you plan to really take advantage of these bikes, which I highly recommend that you do!
When planning your visit to Philadelphia I recommend adding these things to your to-do list: order the French onion soup and a beer float (yes, a BEER float) at
Parc Restaurant Bistro & Café
, grab a roast pork or roast beef sandwich at DeNic's in the
Reading Terminal Market
, eat a donut at local-favorite
Federal Donuts
, climb the Rocky steps and take a photo with the Rocky Statue at the
Museum of Art
, grab a cheesesteak at
Jim's Steaks
(be prepared to wait in a long line), grab a local Philly beer and the everything pretzel bites at the
Independence Beer Garden
(weather permitting) and if you have a car, I highly recommend making your way out to
Longwood Gardens
, a 1,000+ acre garden with an amazing indoor conservatory, an impressive 10,000 pipe organ and an always appreciated outdoor beer garden.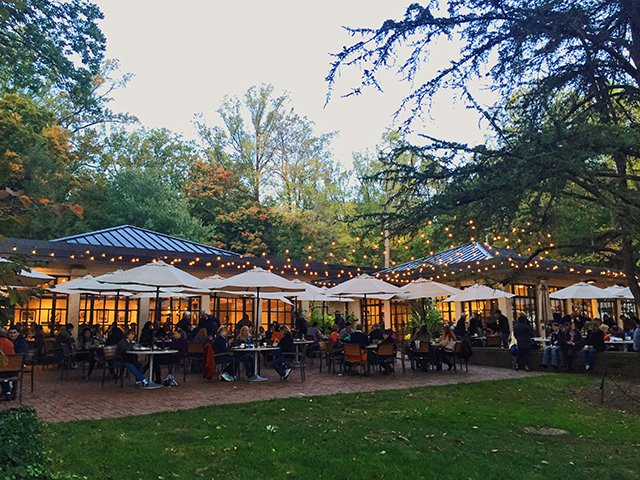 About the Author: Breanna Wilson is a freelance travel writer who documents her adventures on her Instagram and Twitter under the handle @breannajwilson and on her blog BreannaJWilson.com. Follow her for more travel tips and advice.

This post contains references to products from one or more of our partners. We may receive compensation when you click on links to those products. For an explanation of how ABN works, visit this page.

Breanna's stay was sponsored by the Radisson Blu Warwick. Opinions are all her own.
Featured Vendor

Get Hertz Discounts
Subscribe to Our Blog!
Like Us On Facebook