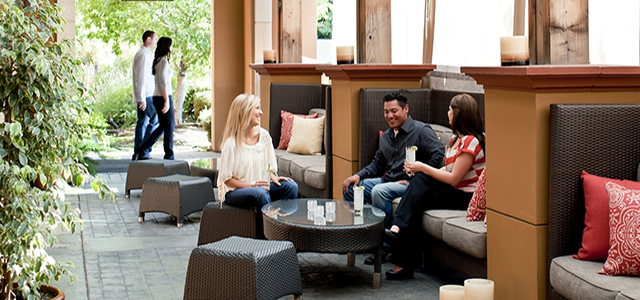 Hotel Review: Juniper Hotel Cupertino, a Curio Collection by Hilton Hotel
On a recent trip to Cupertino, travel writer Lavanya Sunkara stayed at the Juniper Hotel. Here's her take on the experience.
Hilton's Curio Collection has evolved from a pet project to curating an array of eclectic boutique hotels without compromising their character. The
Juniper Hotel Cupertino
maintains its essence and identity as an innovative leader with its unique touches amongst an ever expanding competition in one of the hottest areas in the country.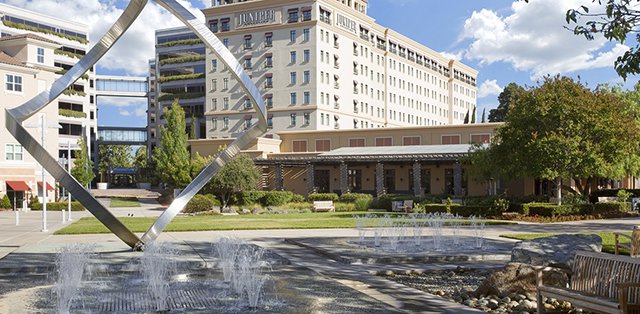 If you're not familiar with Cupertino, it's more than the default weather location on your iPhone. Situated just outside San Jose, and an hour south of San Francisco, the Juniper Hotel is an ideal respite from its adjacent urban centers. A suburban feel with modern amenities, convenient to Interstate 280, within short driving distance to major sports teams (the Giants and 49ers) and shopping and dining (Santana Row), this gem proffers an equally exceptional experience for both the lone business traveler and the entire family road tripping it to Yosemite.
Just blocks away from high-tech companies, the Juniper respects its neighbors without allowing itself to be overshadowed. With spacious guestrooms and suites bolstering stylish touches, including audiovisual ports to connect your gear to the room's HDTV and curtains trickling with Matrix-like binary 1's and 0's, you won't soon forget you're in Silicon Valley. But then again, why would you want to?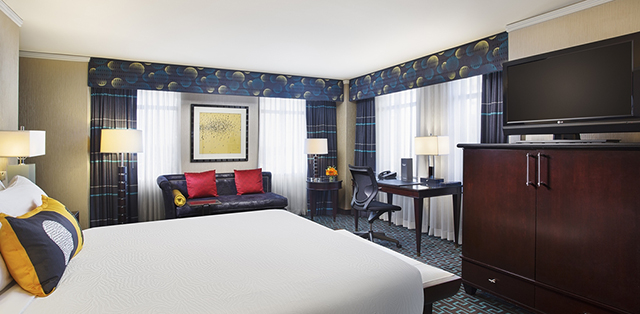 One of the hotel's not-to-be-missed events occurs evenings between 5-6pm. As guests and visitors gather in the Lobby's plush Living Room, buckets of wine and empty glasses appear with a smiling staff member offering generous pours and viticultural knowledge during Social Hour. You are, after all, in the backyard of America's most renowned Wine Country (both Napa and Sonoma). Grab a throne-like chair and let the conversation find you. With an opportunity to mingle without feeling shy asking for seconds (everyone else is doing it), you just might muster up the courage to chat up regulars like the former Mayor of Cupertino.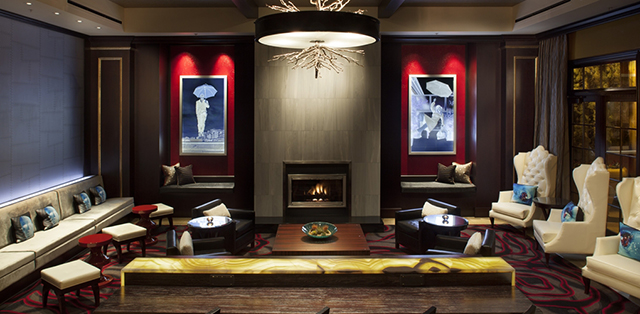 After a few libations, you will appreciate having Parkview Kitchen and Spirits on the opposite end of the Lobby. Serving up fresh seafood (standout selections include the Togarashi Spiced Calamari and Pappardelle Seafood Cioppino) and Mediterranean-inspired appetizers (Mezze Platter, ideal for sharing), your palate will revel in a flavorful taste of California fusion cuisine. With pleasant weather nearly year-round, al fresco dining provides a scenic view of the Santa Cruz mountains rising in the distance. And in case you didn't get your fill of wine earlier, ask your server for the perfect pairing.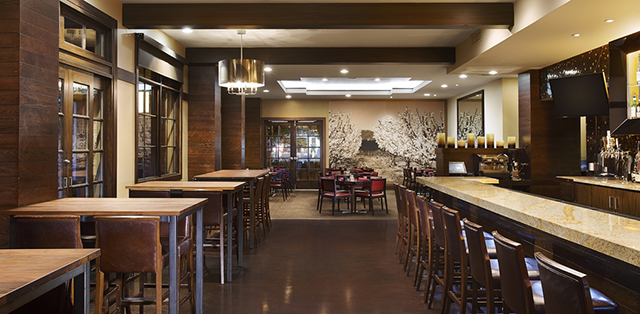 Take advantage of plentiful, free self-parking and a complimentary shuttle to explore local attractions (within a five mile radius), like the Flint Center for the Performing Arts and the Fujitsu Planetarium, or get to and from your place of business with ease. You can even bring your canine companion for a $50 non-refundable deposit (up to two dogs, weighing up to 75 pounds).
Sometimes the largest names on the map don't lead to the most memorable endeavors. Don't settle for the monotony of another non-descript hotel when you can savor the classiness, comfort, and convenience of this distinctive jewel of Northern California.
About the Author: Lavanya Sunkara is a writer based in New York. Her love of adventure has taken her all over the world from Australia to Zanzibar. When she's not traveling, she's hiking with her dog, and planning her next getaway. Follow her on twitter @Nature_Traveler. Read her articles at www.nature-traveler.com.
This post contains references to products from one or more of our partners. We may receive compensation when you click on links to those products. For an explanation of how ABN works, visit this page.
Featured Vendor

Get Hertz Discounts
Subscribe to Our Blog!
Like Us On Facebook