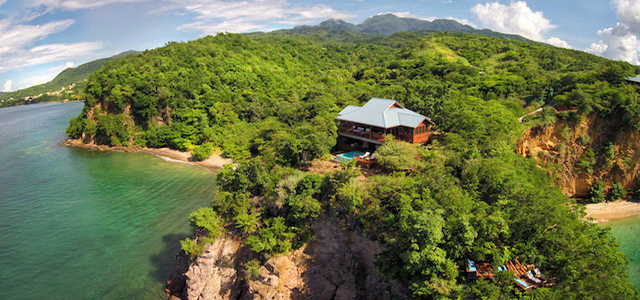 Dominica: How to Vacation in the Caribbean's Most Under The Radar Island
If you truly want to unplug and experience some adventure, head to Dominica to have a memorable vacation. Here's where you need to go:
Stay: Secret Bay
Sometimes we travel far away with the goal to unwind, only to end up at a hotel that's noisy and impersonal. Not so at Secret Bay which features tree-house like villas secluded high in the hills for the ultimate way to disconnect from reality. Go for a morning dip on their secluded beach, center yourself on their meditation deck or enjoy some local delicacies while overlooking the verdant cliffsides.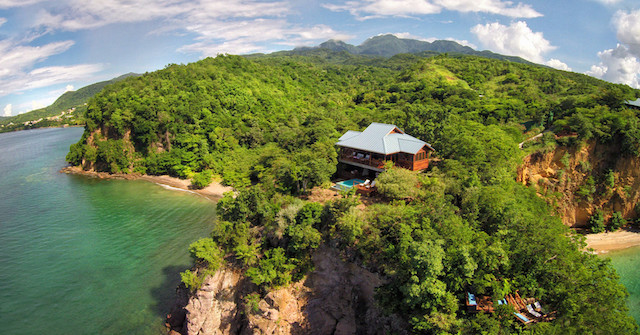 Sip: Bush Bar
When you visit Dominica definitely go on a tour of the Indian River, a slow-moving river where you can spot wild- and plant life on its riverbanks. The tour ends on a high note when you go for a drink at Bush Bar, a secluded watering hole so inviting that scenes from
Pirates Of The Caribbean 2
were filmed here. Drink one of their signature rum cocktails and snack on smoked fish at this one-of-a-kind bar.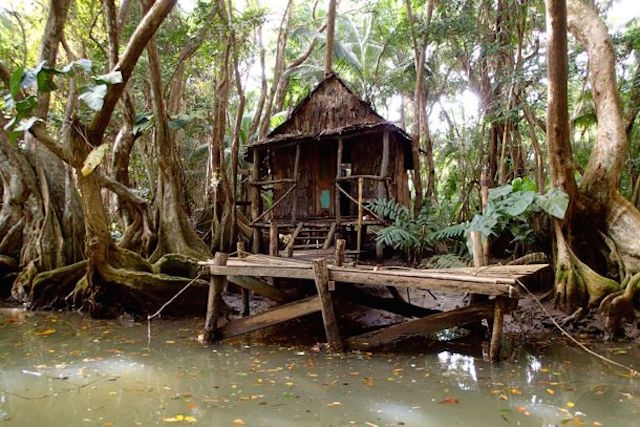 Photo Credit: Uncommon Caribbean
Snorkel or Scuba: Champagne Pool
Dominica is famous for its untouched snorkel and scuba sites and partaking in either should be at the top of your list. One of Dominica's most famous sites is the Champagne Pool which gets its name from the geothermal bubbles released underwater that gives it an effervescent appearance. The bubbles are great to look at but so is the wildlife and coral. You'll see parrot fish, barracudas, and maybe even an octopus.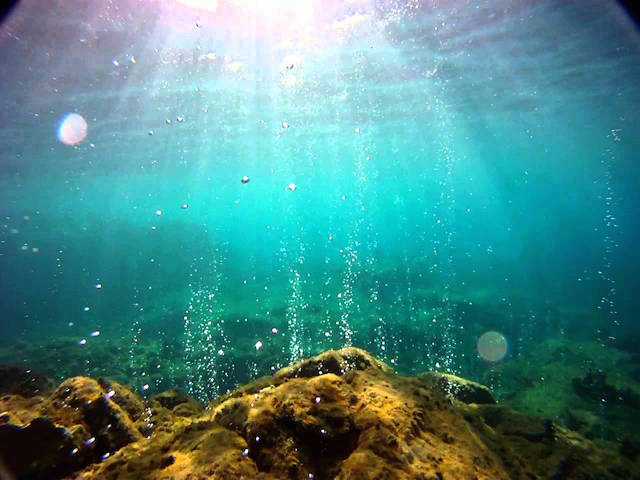 Hike: Waitukubuli
Take a day off from water activities and head to the Caribbean's longest hiking trail. The 115-mile path takes you through various types of terrain — you can see the coastline, waterfalls and the rainforest along the way. If you're a serious hiker don't miss the
Boiling Lake
, a greyish blue body of water that releases steam. The lake isn't just visually captivating but also makes noises such as crackles and hisses when it expels vapors.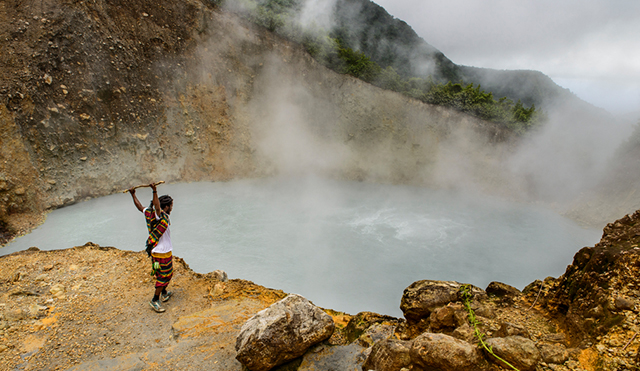 Photo Credit: © iStock/pabst_ell
Eat: Lion Fish
With overfishing happening around the world, it's easy to feel bad about consuming seafood, but there is one instance where you don't have to have any regrets. That's when you catch and eat lion fish. Lion fish are an invasive, non-indigenous species to the Caribbean and have no predators. This explains why they have multiplied so fast over the last few years. They eat everything from red snapper, lobster to even other lion fish so it's encouraged to hunt them. In Dominica you can free dive or scuba to about 60 feet below water then catch them with a pole spear. If you're staying at Secret Bay, they'll prepare your catch — you can't get much fresher than the catch you caught a few hours ago yourself.
About the Author: Rana Good is a multimedia journalist with an ambitious goal of traveling to all countries in the world at some point in her lifetime. Originally hailing from Switzerland she's made NYC her home but takes every opportunity to discover new lands when she can.
Featured Vendor

Get Hertz Discounts
Subscribe to Our Blog!
Like Us On Facebook