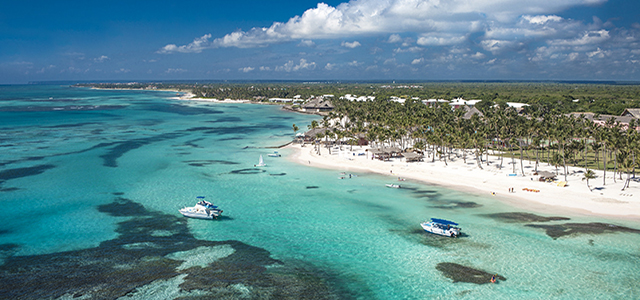 Club Med Punta Cana Opens New Adults-Only Zen Oasis
On a recent trip to Club Med Punta Cana, travel writer Breanna Wilson stayed in the newly unveiled Zen Oasis. Here's her take on the experience.
Last week
Club Med Punta Cana
unveiled their new Zen Oasis, a new area of the resort designated for adult guests only. The area consists of a brand new Zen Pool and beautifully designed Zen Suites.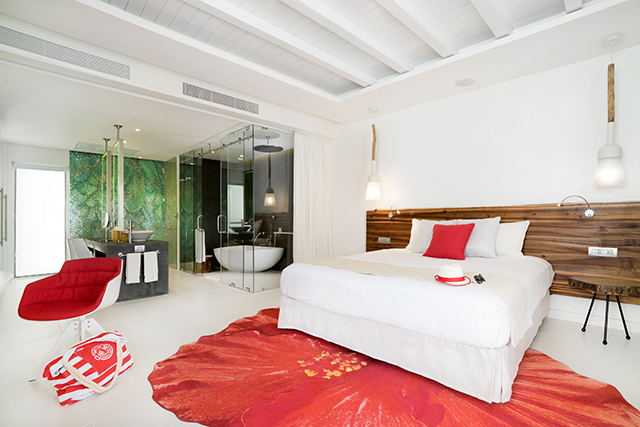 Photo Credit: Club Med
Club Med Punta Cana has a lot to offer with the new Zen Oasis area. With the rest of the resort being kid-friendly, something that can be overwhelming to us childless travelers, this area is truly an oasis for adults, especially couples. To say I could spend hours lounging in one of the several poolside cabanas, in-water lounge chairs, the incredibly large hot tub and any of the other comfortable nooks and crannies that Club Med has created in this area is an understatement, because I totally did.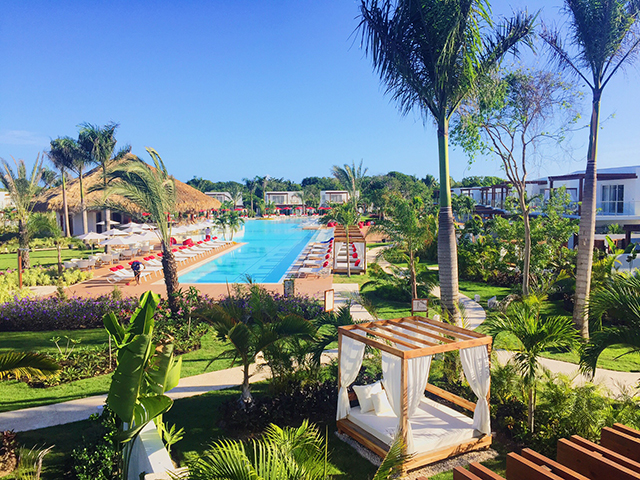 The Hibiscus Bar & Lounge, the drinking and dining area adjoining the pool, offers guests light snacks, drinks, smoothies and tea. Full meals are not currently available at The Hibiscus Bar & Lounge, guests have to visit the newly updated Indigo Beach Lounge, La Hispanola or Samana for a complete dining experience.
The brand new Zen Oasis rooms feature rainfall showers, large luxurious bathtubs complete with fizzing bath bubbles, L'Occitane toiletries and an impressive sound system with speakers smartly placed above the bathtub. The sound system connects by Bluetooth and is incredibly simple to use (and overuse!).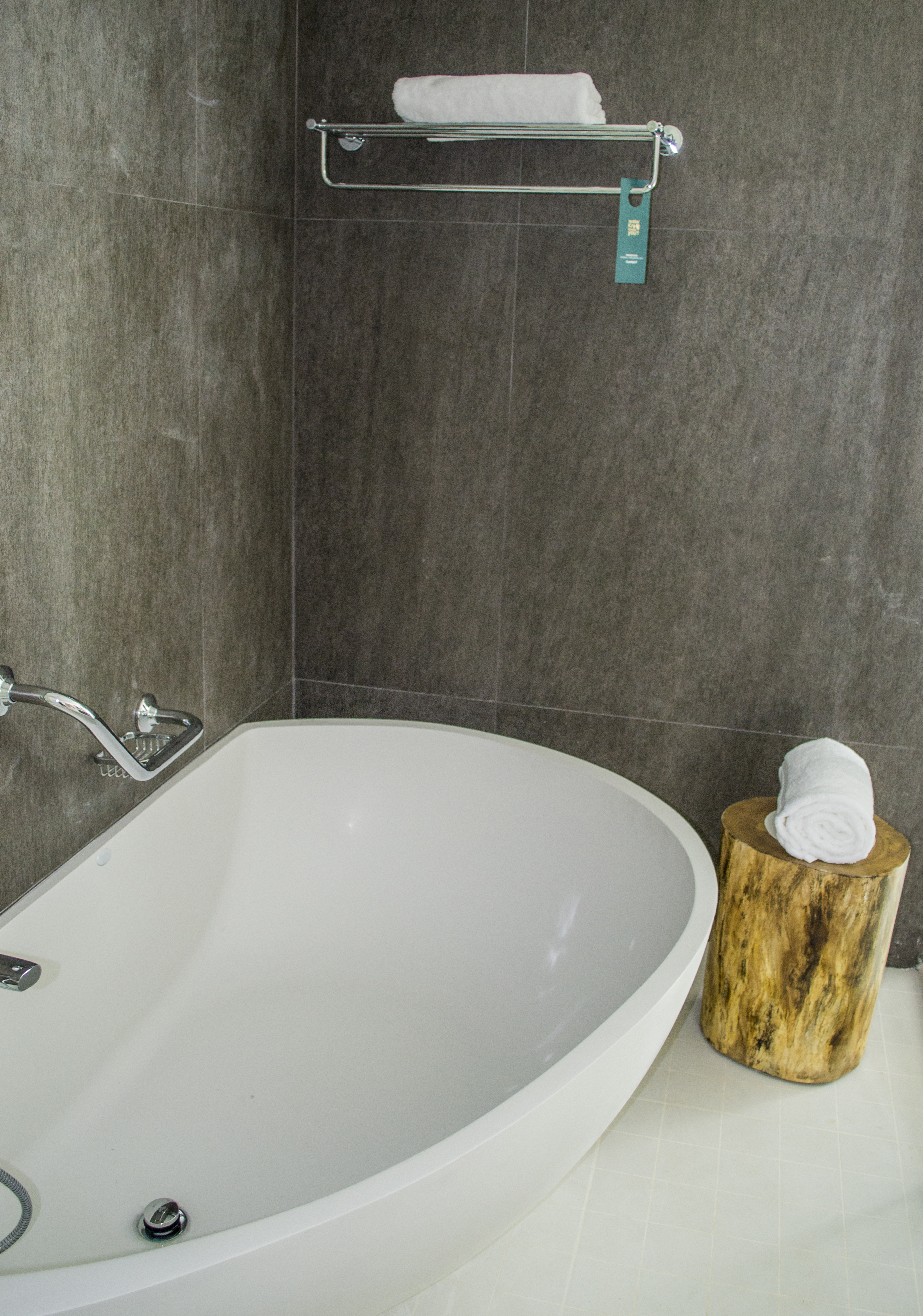 Each room is also equipped with 49" Smart TVs that guests can connect their Netflix and Spotify accounts to. Complimentary Wi-Fi is available throughout the resort.
Beyond the Zen Oasis
Beyond the new Zen Oasis, Club Med Punta Cana has a lot of great activities to offer guests.
Club Med CREACTIVE by Cirque Du Soleil
This area is a blast for kids and adults. Club Med has teamed up with Cirque Du Soleil to offer guests the chance to actually train like a Cirque performer. From the trapeze to an acrobatics bungee, guests have the chance to fly high and test their limits.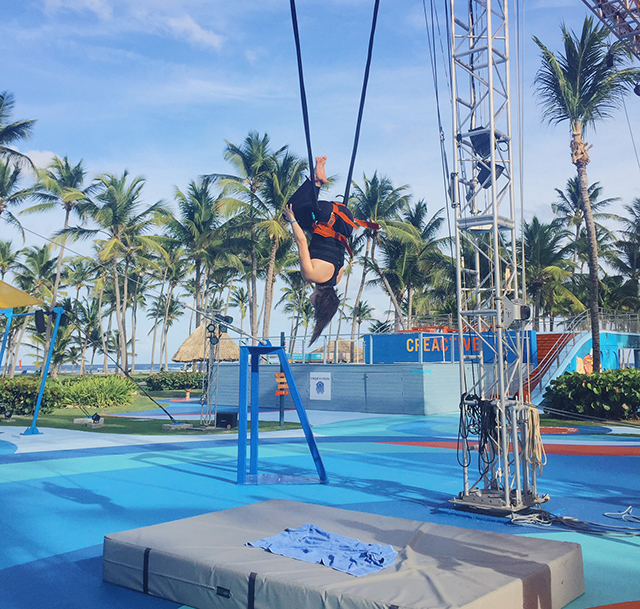 Nautical Center
Part of the allure of Club Med is that everything is included – pretty much all food, drinks and activities are already covered in the price of the stay. Included activities include windsurfing lessons, sail boat rentals, kayaking, snorkel gear rentals and more.
One activity that isn't included in the "all included" is standup paddle boarding. This ended up being my favorite activity at the resort, despite paying $45 for a two hour board rental. The waves were rough the day I rented my board, so one of the Nautical Center employees went out on the water with me. We ended up doing standup paddle board surfing, which was way more fun than standup paddle boarding. I was sore for days to follow – it was awesome.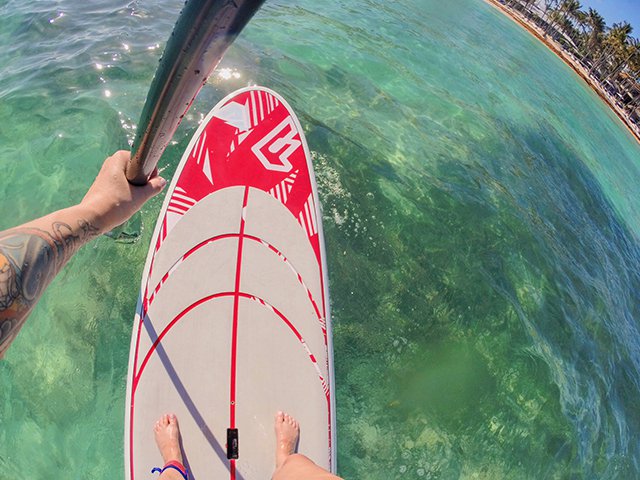 Fitness Classes
Club Med's focus on health and fitness is evident in their dedication for providing guests with an impressive on-site gym and fitness classes. From cycling classes to circuit training modeled after the insanely popular CrossFit workouts and TRX gear set up for use, staying healthy while vacationing is actually easy here.
L'Occitane Spa
There's nothing better than enjoying a relaxing massage beachside. Which is exactly what I did. In a beachside hut, I enjoyed a Swedish massage with the waves crashing as my soundtrack. I recommend getting to the spa early to take advantage of the lounge chairs overlooking the beach to get your mind and body ready for your treatment. Just in front of the spa is the Zen Oasis adults-only beach, a hidden gem that I didn't discover until my spa day.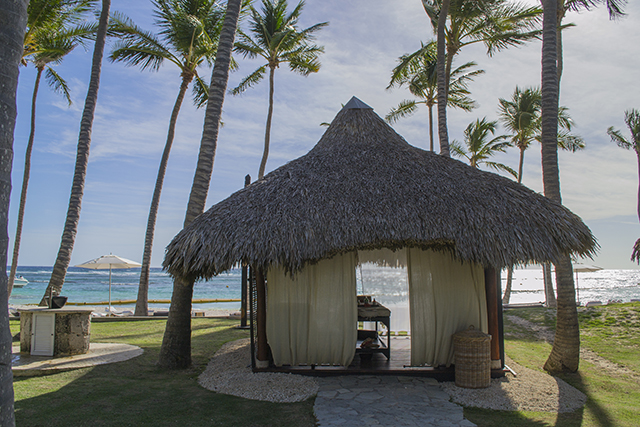 Other Things to Know Before You Go
My stay at Club Med Punta Cana was three nights and four days. During that time I never left the resort – something that I
NEVER
do when I travel. Gasp! But you know what, I didn't want to. A stay at Club Med Punta Cana can be as relaxing or as adventurous as you like. I spent hours playing in the water, sailing, windsurfing, swimming, as well as hours just relaxing. I never felt that overwhelming anxiety of knowing that there's an entire city outside of my door that I need to explore, a feeling that so often daunts me on trips. Without that feeling hanging over my head I was actually able to relax. It was a feeling that I enjoyed getting used to, and now that I'm back from my trip and back to my everyday stresses, it's something that I need to learn how to do more often.
Main Image Photo Credit: Club Med
About the Author: Breanna Wilson is a freelance travel writer who documents her adventures on her Instagram and Twitter under the handle @breannajwilson and on her blog BreannaJWilson.com. Follow her for more travel tips and advice.

This post contains references to products from one or more of our partners. We may receive compensation when you click on links to those products. For an explanation of how ABN works, visit this page.

Breanna's stay was sponsored by Club Med. Opinions are all her own.
Featured Vendor

Get Hertz Discounts
Subscribe to Our Blog!
Like Us On Facebook