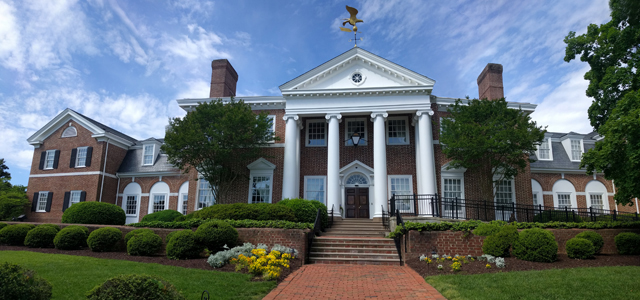 Hotel Review: Wyndham Virginia Crossings, Richmond, Virginia
On a recent trip to Richmond, Virginia, travel writer Cheryl Rodewig stayed at the Wyndham Virginia Crossings Hotel & Conference Center. Here's her take on the experience.
Every now and again, when things go just right, you uncover a one-of-a-kind hotel that is a destination unto itself. That was my good fortune with the Wyndham Virginia Crossings.
I had settled on a Richmond, Virginia vacation, to discover the city's many gardens and green spaces. One of these, as it turns out, is the
Wyndham Virginia Crossings Hotel & Conference Center
. Set on 20 acres in suburban Glen Allen, the hotel is just 15 minutes from Richmond's vibrant riverside downtown but a world away. From dining to entertainment, everything you need is on-site to relax away your cares. Here's what I loved most.
Arrival
It felt like driving up to a Southern estate. A broad allée of trees give way to an open courtyard framed by three Colonial style buildings. I followed the signs to check-in at the central building, called the Jefferson. The building is crowned with a 3,000-pound, 24 karat gilded Liberty Golden Eagle weathervane. Inside, the chandelier-lit lobby and elegant sitting room painted in "Monticello yellow" are formal yet inviting.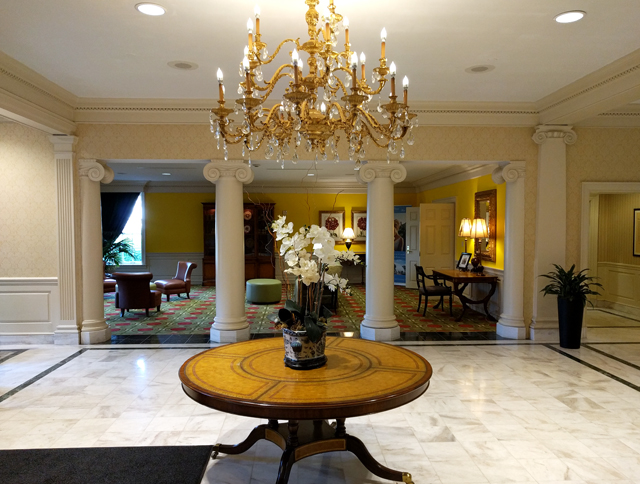 Despite the 18th-century looking architecture, all three buildings, including the 183 guest rooms in the Monroe, were constructed in the 1980s as part of a corporate complex. It became a Wyndham hotel in 2008 and has been rated a four-diamond AAA hotel for the past five years running. The Wyndham Virginia Crossings has won quite a few awards, including best Wyndham in the U.S. for 2012.
The rooms are modern and comfortable, outfitted with everything you need for a pleasant stay. I slept soundly, undisturbed by outside sounds, if there were any, and I loved the mineral-infused hair care products by Bath & Body Works.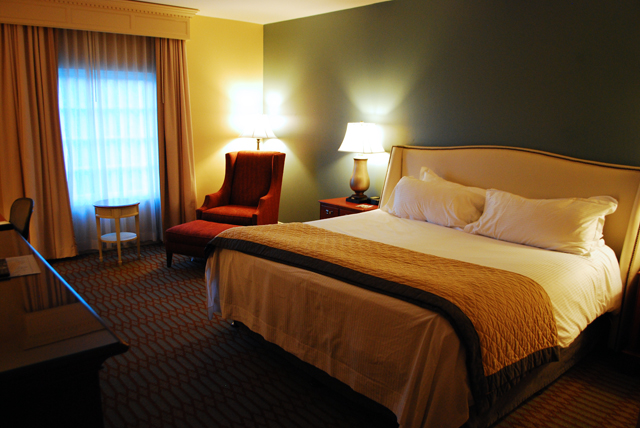 The free Wi-Fi and 24-hour fitness center were an added convenience. I also appreciated the friendly smiles and service from everyone I met, though that could just be the sunny Southern hospitality showing through.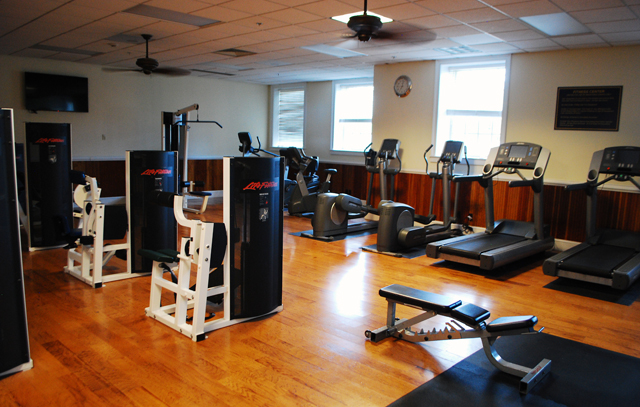 Ambiance
The hotel has a definite presidential, all-American theme. Virginia, sometimes called the "Mother of Presidents," is the birthplace of more commanders in chief than any other state. So it's no surprise that the names of many of our early presidents have been bestowed on everything there from streets to sandwiches. Besides the three buildings at the Crossings named for presidents, the hotel also gives them a nod by playing music from the age of Jefferson, Madison and Monroe music from in various spots throughout the property.
It's not just about Virginia, though. In the underground tunnels that connect the three buildings, I experienced a Walk Across America, the hotel's unique exhibit that showcases famous spots around the country. From sea to shining sea, I marveled at photos from our national parks, small towns and iconic skylines. When the weather turns, the tunnels are also a handy way to get from place to place.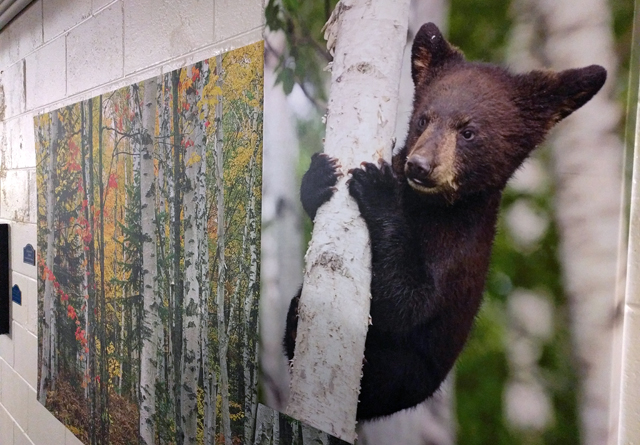 The Setting
As a nature lover, I appreciated the green backdrop for my Richmond getaway. The first night I arrived, I watched the sunset from the pergola and listened to the choir of birds as I explored the property. It didn't surprise me to learn an ornithology society was staying there the same weekend as me. The landscaped grounds are filled with trees, flowers and a general sense of calm.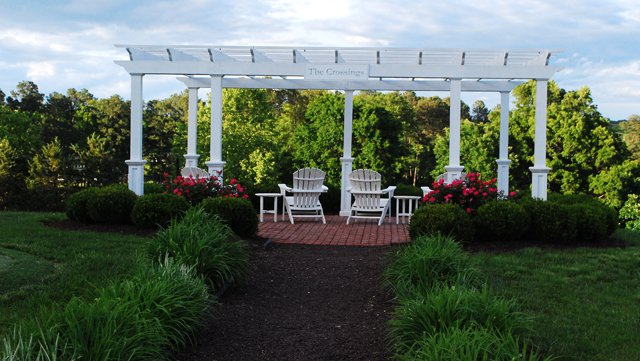 My favorite spot was the Jefferson Garden. As a small plaque explains, it includes several perennials found at Thomas Jefferson's beloved Virginia estate, Monticello, just an hour away. There are Blue Cades, Frosty Fires, Moonbeams and more providing a splash of color in warmer months.
I chose to take it easy during my stay, but active guests have plenty of opportunities to enjoy the outdoors. The grounds include a sand volleyball court, basketball court, horseshoes, fire pit, hot tub and swimming pool so you can take advantage of the beautiful Virginia weather. Next door is the Crossings Golf Course if you want to shoot 18 holes. The front desk can lend you a putter for the putting green or a ball for either court.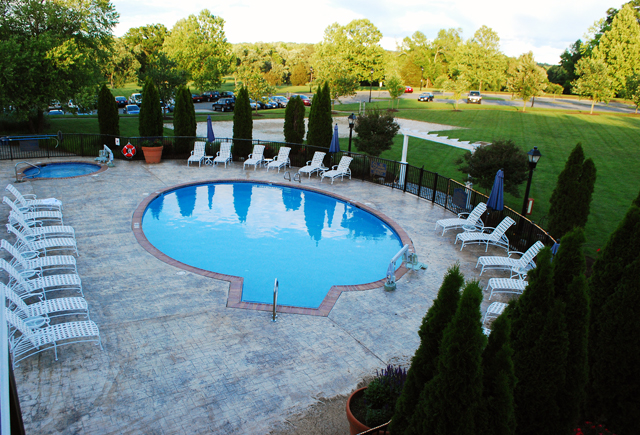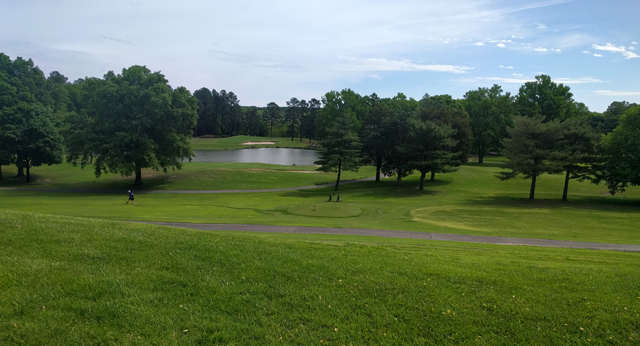 Dining
The hotel has two on-site restaurants in the Madison building so you don't need to drive to experience great cuisine and local brews.
The Glen Restaurant has upscale dining and a daily breakfast and lunch buffet. The breakfast is one of the best I've had at a hotel. It's a self-serve affair, so you can fill up before heading out to a busy day of sightseeing, but the plentiful options are fresh and high quality. Besides choices like sausage, eggs, bacon waffles and biscuits with gravy, they'll make you an omelette from scratch. I especially enjoyed the berries, whipped cream and oatmeal bar. If dessert for breakfast is wrong, I don't want to be right.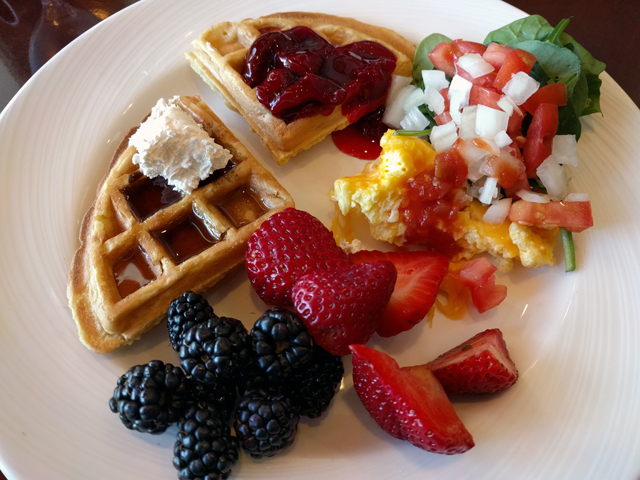 The Tavern serves traditional pub fare with chef-inspired twists. You can't go wrong with any of the burgers, which are refreshingly not greasy but still full of flavor. It's the kind of place that's nice to lounge late into the evening. Linger over drinks and play a game of pool. Save room for something sweet after dinner. Molten dark chocolate lava cake, anyone?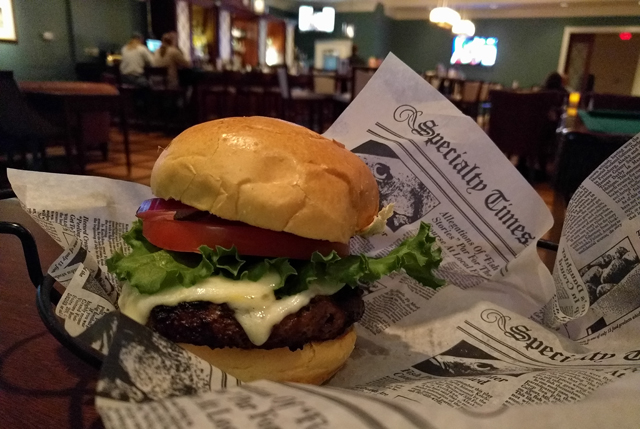 Location
All of this makes the Wyndham Virginia Crossings a top pick for conference planners and brides looking to take advantage of the manicured grounds, large ballroom and catering.
The hotel is right off the interstate and easy to find. Nearby, travelers can visit a theme park, winery, botanical garden and several Civil War sites and museums. Just down the road, Virginia's bustling capital, Richmond, offers even more attractions, shopping and dining.
About the Author: Cheryl Rodewig is a storyteller and creator — for brands (content marketing) and her life (travel). See more of her travel stories on Twitter at @cherylrodewig or online at cherylrodewig.com.
This post contains references to products from one or more of our partners. We may receive compensation when you click on links to those products. For an explanation of how ABN works, visit this page.
Featured Vendor

Get Hertz Discounts
Subscribe to Our Blog!
Like Us On Facebook