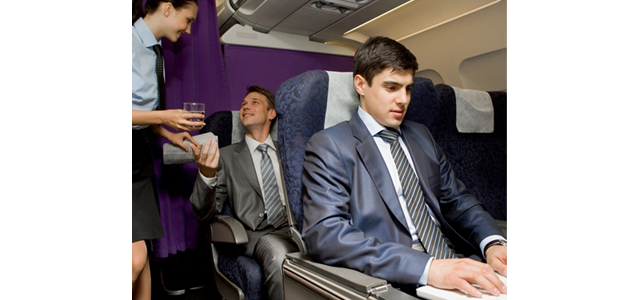 I Promise, Business Travel Doesn't Have to Be So Expensive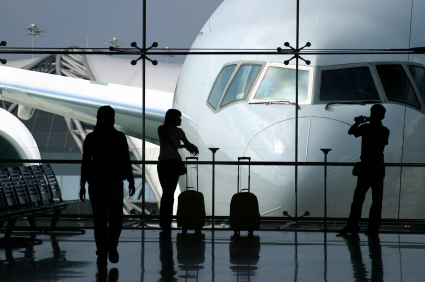 Last year was a big year for business travel; and so far in 2013 we are starting to see another business travel boom. Let's talk about the basics. When it comes time for planning a business trip, be it for you or your employees, what are the first things you look for? Personally, I think of three "R's": Reliability, Rewards, and Returns. For me, the strategy of the three R's never fails and always gives me more quantity and quality for my money! I love to travel, and through the years I have picked up little tricks along the way. I've always tried to help out my fellow travelers in need. So much so that my friends call me the "Suze Orman of Traveling" – who am I to disagree?
Secrets for Making Cheaper Purchases
Airline Secrets and Frequent Flyer Perks

– When you buy your flights early, say seven weeks before for a domestic flight, most airlines haven't increased the ticket price yet and you'll usually find the best rates (a reward for you non-procrastinators). However, most people fail to realize that airline frequent flyer programs can offer you a great deal no matter when you book a flight. Southwest Airlines is ranked number one domestically and number 2 in the world by ezRez Reward Seat Availability Survey for finding a seat using rewards with their Rapid Rewards program.My personal favorite, Elevate, is the Virgin America frequent flyer program. Elevate works like almost every other frequent flyer program, earning you upgrades, perks and exclusive deals with every purchase. So then why is it my favorite? Elevate is my favorite because, in my experience, Virgin America has less delays and cancellations (something that's crucial for business travelers on a tight schedule) than other airlines. And let's not forget about the friendly service, airplane "foodie approved" cuisine and modern airplane amenities.As the person in your company overseeing business travel, give your employees the chance to join a frequent flyer program on their own. Once they have joined, ask them for their frequent flyer information and make sure you include it with every flight booked on their behalf. They'll really appreciate the free upgrades, and you'll really appreciate not having to pay for them! Another important piece of information to point out is that some airlines offer sale pricing on Tuesdays and Wednesdays via email. By joining the airline's frequent flyer program, or signing up for their newsletter, these discounted airline rates will be delivered straight to your email. But be aware, airlines have become privy to the "Tuesday/Wednesday Rule" and are offering lower rates on weekend purchases according to a study by Texas A&M University. One more thing; look at the pricing of a Saturday flight. As long as the cost to stay Friday night isn't outrageous, chances are you'll save money by booking the unpopular Saturday flight home.

Car Rental Reward Programs

– By committing your company to a Reward Program, you can save a lot of money in the long run. Let's say your company registers and books a rental car through the free Hertz Business Rewards Program. Not only can you get a flat percentage off (20% off in some instances), but you'll also collect points for the next rental. Once you accumulate 15 points, voilà, you just received one free rental day. Hint: When you sign up online for a Hertz Business Rewards account, you automatically earn 10 points. You're more than half way to a free rental day without ever spending a cent.

Keep Spending with That One Vender

- By sticking to one vender in each category, like Hertz, Southwest or Virgin, your reward points will follow you. Before you know it, you will have enough credit for free or extremely discounted purchases. I once bought a round trip ticket from Los Angeles to New York for $40. Most companies will also give gifts and other perks, like free baggage or Wi-Fi, to frequent customers.

Hotel Chain Internet Only Rates and Business Discounts

– Although reward programs with chains like Marriott and the Wyndham Hotel Group are great, the best thing that I can recommend for an amazing hotel rates is to go online. You'll be amazed at what internet only rates you'll find by doing just a little bit of digging. Some memberships and associations exclusively for businesses take away the hassle (or fun depending how you look at it) of searching  for the ultimate hotel discounts by offering a group of pre-negotiated discounts all in one place. When that happens you can compare the prices and hotels with more ease, eliminating stress and time wasted. Hint: The more that you stay at one particular hotel, the more you get to know the staff. Before you know it, you'll not only be getting VIP discounted rates, you'll also be greeted with VIP service and attention at check-in!
Planning A Business Trip Takes Guts!
Don't be afraid to save money! All it takes is an idea, patience, and a little bit of time to get things moving. Trust your instincts, but more importantly, trust the discounts. Most urban myths you hear, like purchasing discounted tickets at 3 pm on Tuesday, could possibly mean something. Test it out! After all, nowadays any opportunity to save money is worth the effort.   Breanna Wilson is the Director of Marketing at ABN Save, a business membership group that offers businesses travel discounts on hotels, car rentals and more from the leading travel companies in the US. Breanna is a travel thought leader who offers a unique perspective on the best ways to travel. She welcomes anyone to reach out to her on Google+ or Twitter.
Featured Vendor

Get Hertz Discounts
Subscribe to Our Blog!
Like Us On Facebook