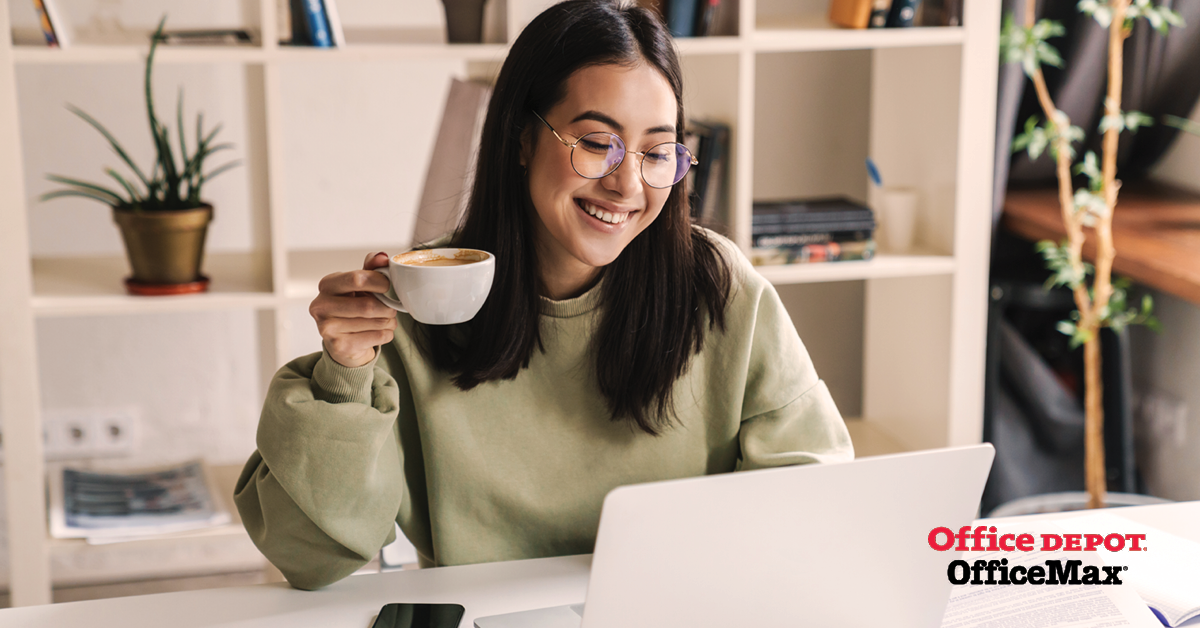 Office Depot Back to School
Whether you're shopping for yourself or a student in grade school or college, a great set of school supplies can help them feel prepared and eager to learn. Buying school supplies can prove costly, and savvy students and parents are often on the hunt for good deals. Here are a few tips to help you prepare for the upcoming school year:
Get great deals on school supplies
From notebooks, backpacks, pencils and pens to cleaning supplies, use your ABN Office Depot Savings Program to save up to 75% on Best Value Items.
Shop online and get FREE next-business-day delivery**
Save on thousands of products and enjoy next-business-day delivery on qualifying orders of $50 or more within our local delivery areas.
Invest in quality without breaking the bank
Get deals on your favorite brands for supplies that will survive the school year.
Find all the essential items you need to keep school going. With free next-business-day shipping**, we make sure you have what you need, when you need it.
 Shop Now. ABN - Allied Business Network - OfficeDiscounts : OfficeDiscounts
**Free Delivery: Minimum purchase required after discounts and before taxes. Orders outside our local delivery area and most furniture, oversized, bulk items, cases of bottled water and other beverages and special order items do not qualify. Non-qualifying orders incur a delivery charge (minimum charge of $9.99). Many orders can be delivered next business day (between 8:30 AM and 5:00 PM) if placed online or via phone by 5:00 PM or via fax by 3:00 PM, local time (in most locations).
Featured Vendor

Get Hertz Discounts
Subscribe to Our Blog!
Like Us On Facebook