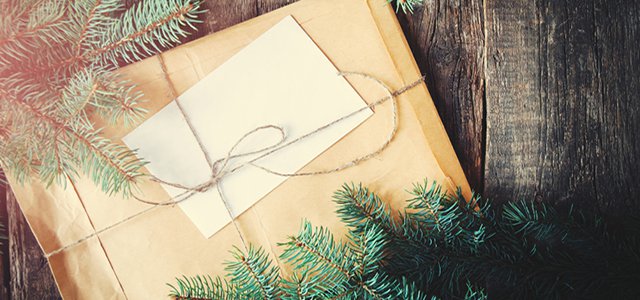 6 Post-Christmas Secret Santa Gifts It's Not Too Late to Buy Your Traveling Coworkers
While we love the idea of participating in a Secret Santa gift exchange, finding a gift for someone you hardly know (and at low-cost) can be difficult. Resorting to CVS 10 minutes before the exchange, is not the answer. Regardless of your relationship to the person receiving your gift, the item chosen says a lot about you! Don't be the one who gifts a Post-It set or pharmacy-bought body spray.
Consider these affordable, creative Secret Santa gift ideas that will keep your budget in check and get everyone in the office saying "OMG I WANT THAT!"
Sriracha2Go
Put some heat in your colleague's life with a miniature bottle of Sriracha. Perfect for the lover of all things spicy, it comes with a fastener that can hook on a keychain for someone who's constantly on the go.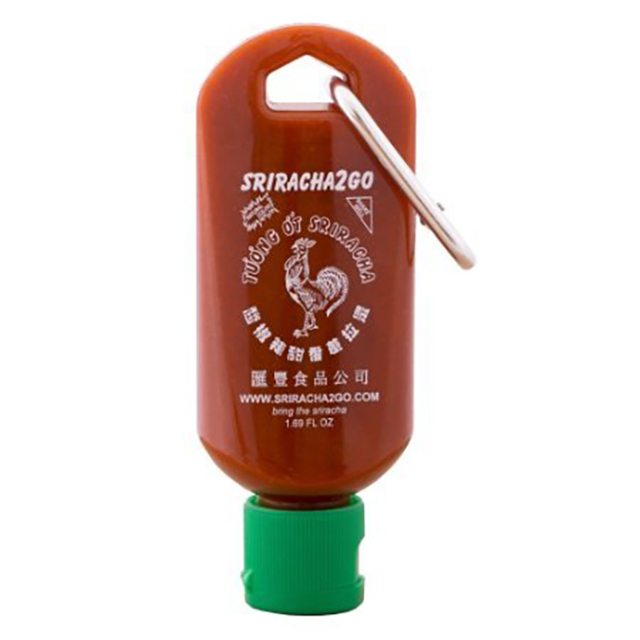 Photo Credit: Amazon
Mug
If you'd rather go the safe route and gift a mug, please don't make it standard. With so many creative and funny mugs being made, find one with an edge. I received one that said, "Lord give me coffee to change the things I can and wine to accept the things I can't." It made the entire office crack up laughing. Unique travel mugs can be found on websites like Etsy and Urban Outfitters.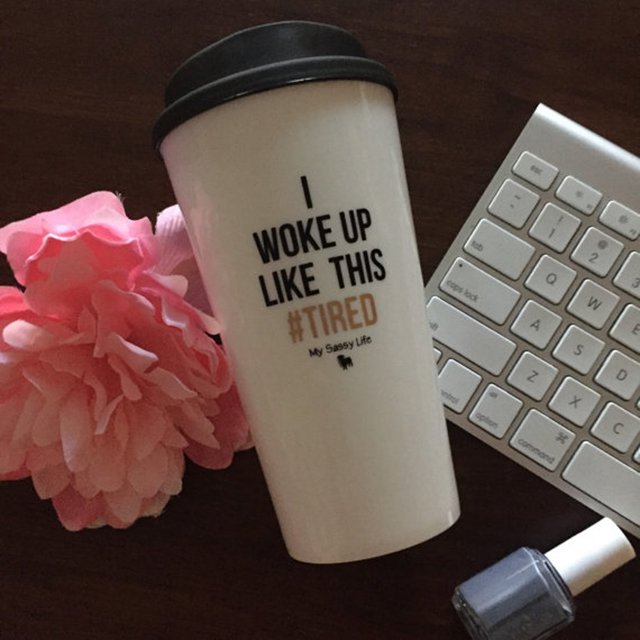 Photo Credit: Etsy
Mini Emergency Kits
Pulling the name of a co-worker you don't know very well for Secret Santa can leave gifters stumped. Don't fret, because this Mini-Emergency Kit is packed with items every woman needs while traveling. The palm-sized bag contains 17 items ranging from floss to a mending kit to earring backs.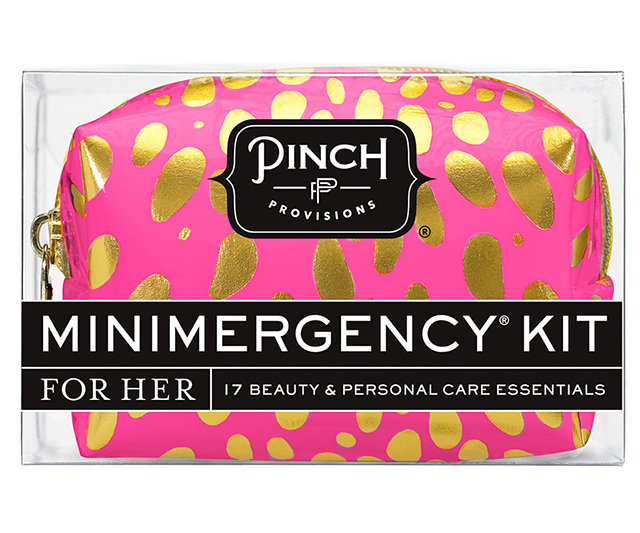 Photo Credit: PinchProvisions.com
Scratch Map
If your co-worker is constantly traveling and you want to give a gift that will last them a lifetime, this Scratch Map will showcase their travels in style. Although being the most expensive gift on the list, it's the most unique and sentimental.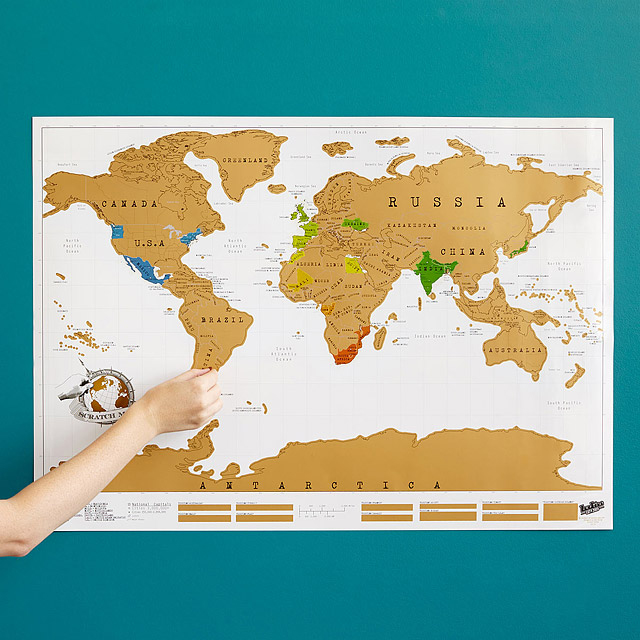 Photo Credit: UncommonGoods.com
Cocktail Kit - To Go
We all have that co-worker who is a blast to have in the office because they roll in with jokes (and potentially inappropriate comments at times). For the slightly naughty, traveling co-worker get them this Carry-On Cocktail Kit that includes sugar, bitters, and a small spoon. They purchase the adult beverage at 30,000 feet and mix up an Old-Fashioned just how they like it.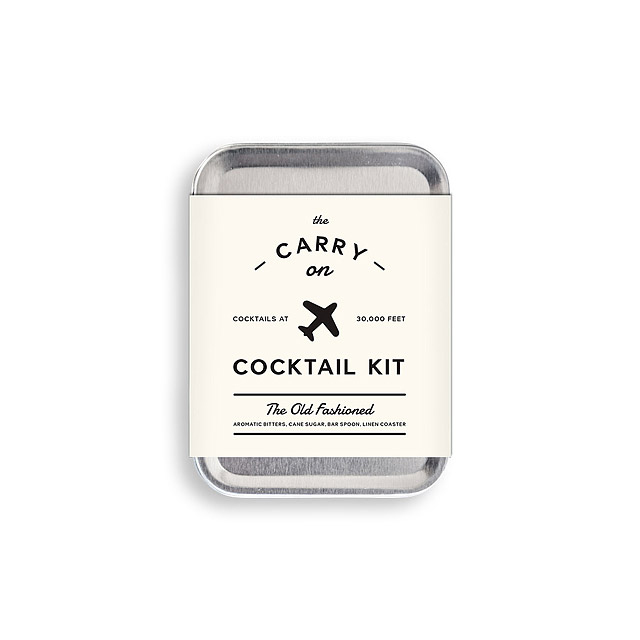 Photo Credit: UncommonGoods.com
Selfie Stick
If you're out of time and ideas, a selfie stick is always a safe option. This gift will help document travel moments, and let's be honest, is an easy present to find at any store.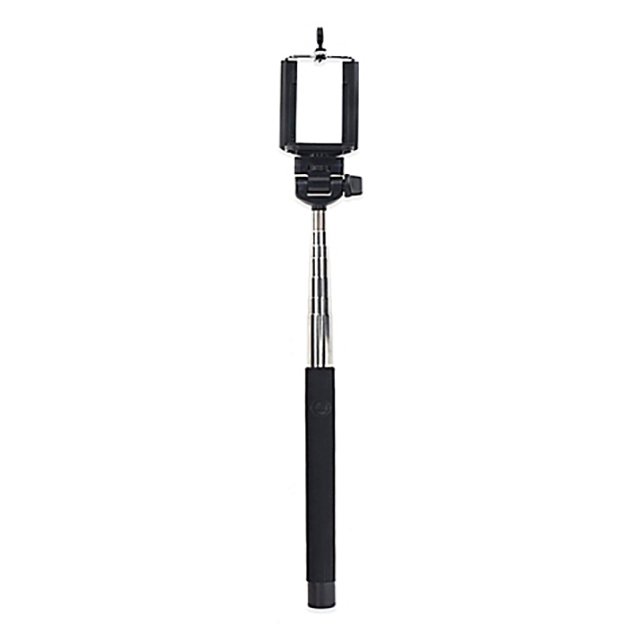 Photo Credit: Bed Bath and Beyond
And hey, if Aunt Suzie got you something nice, but it's just not exactly 'you' - it can be our naughty little secret that you put her gift into your office gift exchange.
Main Image Photo Credit: © iStock/OlgaPink
About the Author: Lee Rubin is the founder of Wekudo, a marketplace for corporate events and activities. It was at the University of Florida where Lee started exploring the idea of being happy. When she worked for a few years in corporate sales after college, she saw companies struggle with turnover and employee satisfaction. She built Wekudo to help address that struggle and instill happiness back into the lives of employees. Lee has a special interest in art and design and believes the road to corporate success is a superior customer experience. Based between TLV and NYC, she's determined to uncover the secrets to corporate well being and customer satisfaction. She also loves cat Youtube videos, IKEA catalogues and colored markers.
Featured Vendor

Get Hertz Discounts
Subscribe to Our Blog!
Like Us On Facebook