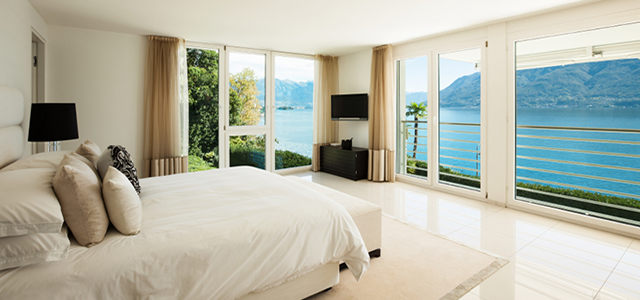 5 Hacks to Getting An Upgrade at Your Hotel
"We've gone ahead and upgraded your room type," is one of the best phrases to hear when checking in at the hotel counter. There's nothing more satisfying than being spoiled and taken care of, especially when it's compliments of the house. Now unless you are arriving with an entourage and paparazzi, getting upgraded in a hotel doesn't come easy, but with a little preparation, clever wording and some courage, there are a few potential ways to get bumped to a better room (or suite). Below are five hacks that are worth trying out the next time you want to trade in that mountain view for something more blue…and ocean like.
1. Do Your Homework & Plan Accordingly
Picking travel dates might not be an option, but if it is, try to pick dates that coincide with slower occupancy rates. Tourist destinations have off-seasons when the hotels have lots of extra space - these are usually the times the rates are the lowest. Additionally business hotels are usually emptier during the weekends. It's also important to know the hotel like the back of your hand. Spend time getting to know the room categories and types, and don't go in expecting an upgrade from a standard room to the presidential suite. By knowing the next category up from what you booked, it shows the employee that you know what you are talking about, and if you casually bring up the next room type, they might be more willing to do you a favor. It's better to ask questions about the next room category verses directly asking to be upgraded.
2. Celebrating at the Counter
This is the time to bring up any possible celebrations. A birthday, an anniversary, a new career, a first vacation, or anything that you can think of to possibly indicate that you might be worthy of an upgrade, are worth mentioning. Even if you don't have a specific life event, just let them know how excited you are to be staying at that particular hotel and mention something about why, such as the fabulous restaurant attached to the lobby or the cabanas by the adult pool that you saw online. They might be willing to go the extra mile to give you something to help elevate your experience.
3. Hotel Loyalty
This hack works best with chain hotels that have a loyalty program. The promise of future business can be very tempting for hotels, especially if you give off the impression that you travel a lot. Many hotel rewards programs offer their members free room upgrades and special amenities and services. Create the illusion that you are on the brink of joining one, but only if you can get a taste of membership life. This would be the time to also bring up how much you travel, embellishing when necessary. Hotel rewards are designed for one reason – to keep you coming back for more, so if there were a chance at retaining a new loyal customer, a complimentary upgrade wouldn't be a bad business decision for the hotel.
4. Be One of Those People
The majority of hotel guests are satisfied with their stays, but there is that small percentage of super picky ones that take the time to write reviews and point out what they didn't like about their stay. These are actually valued guests because they are the ones helping to improve the standards of service. A few days before checking in, have a look online for negative reviews and call up the hotel to discuss it. Ask what the hotel did to remedy the situation for that guest. By doing so, they will know that you're a shrewd patron that will be extremely picky about their stay, since you are already online researching what others like yourself found wrong with their stay. Upgrading you at check in might be a great way for them to start out on the right foot with you.
5. Social Media
This might be the easiest of all the hacks, especially if you have somewhat of a social media following. There's no need to be a mega celebrity on Twitter, but having an engaging social media audience does help. Reach out to the hotel days before via Twitter and let them know you will be arriving. Mention your excitement, or inquire about possible room upgrades that you can pay for, even if you have no intention of doing so. Praising the hotel profusely also is a surefire way to get on their good side. Free publicity prior to you being there is never an unwanted thing. Additionally, when checking in, mention that you will be posting a lot to social media, such as Instagram. Show examples of what you have done before for other hotels, and let them know that you plan to do the same for them.
Main Image Photo Credit: © iStock/piovesempre
About the Author: David Duran is a Brooklyn-based luxury, hospitality, culinary, and overall freelance travel writer who contributes to such publications as Fodor's, Travel + Leisure, Destinations Weddings & Honeymoon, and Caribbean Travel + Life, among others. When not traveling 20-25 days a month for his work, he spends his free time planning more travel! To read some of his work, check out his online portfolio, and follow him on Instagram and Twitter at @mrdavidduran.
Featured Vendor

Get Hertz Discounts
Subscribe to Our Blog!
Like Us On Facebook