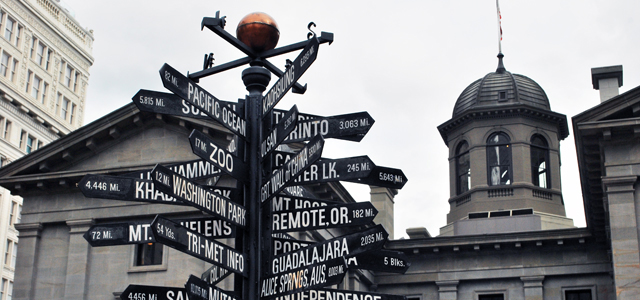 3 Days in Portland: Where to Eat, Play and Sleep
An eco-friendly, foodie city with a distinct hipster vibe, Portland is green to its core. It's a place where you find gourmet vegan dining, show-stopping gardens and a high bicycle-to-human ratio. That's Portland.
With its stellar public transportation, you can see a lot in just a few days, even without a car. And the abundance of street food and cheap attractions makes Portland an affordable destination for travelers on a budget.
Here's what to do with three days in the Rose City.
Day 1: Downtown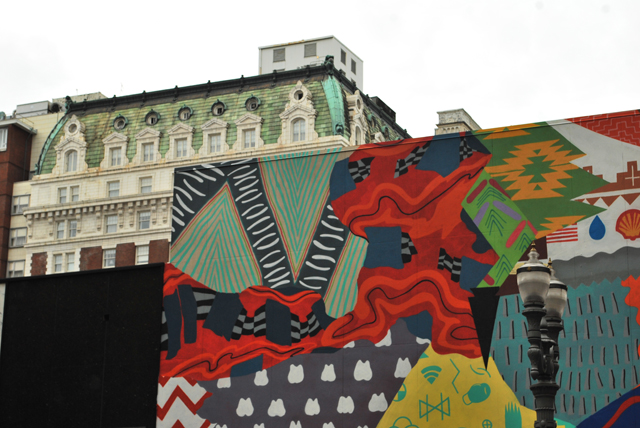 Get the lay of the land by starting downtown. When choosing a hotel, this is where you want to stay.
The
Portland Marriott Downtown Waterfront
on the Willamette River has luxurious rooms, impeccable service and a lavish breakfast buffet, which you can burn off as you explore the city.
First, head north about a mile to the Pearl District, a cute neighborhood stocked with art galleries, boutique shopping and local eateries. It's also the gateway to Portland's Chinatown.
Don't expect the bustling cultural hotspots of New York or San Francisco, but PDX has something they don't: a beautiful Ming Dynasty-styled garden. Occupying just one city block, it's an oasis of tranquility to calm your soul before you head to a more urban scene.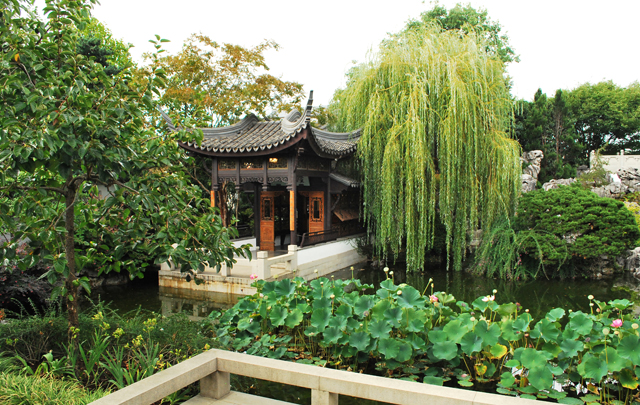 Walking back southward to the heart of downtown, you'll pass by Voodoo Doughnuts, a cult favorite with locals and tourists alike. Go in. The unorthodox fritters sport names like Memphis Mafia and Diablos Rex and even weirder ingredients: marshmallows, banana chunks, Cap'n Crunch and Tang.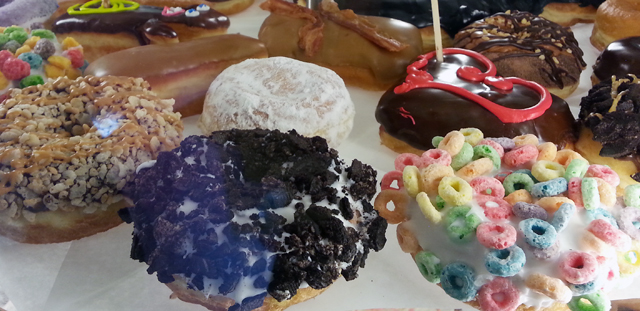 That should sustain you for a visit to Powell's City of Books, the world's largest used and new bookstore. You can spend hours browsing the shelves, but if you get hungry, head across the street to Little Big Burger. They have a carefully limited menu of all-natural mini burgers along with a selection of microbrews and hard ciders.
Soak up the rest of your afternoon in downtown. Tour a museum or hop on the streetcar to see the sights. Before heading in, visit the Alder Street Food Cart Pod.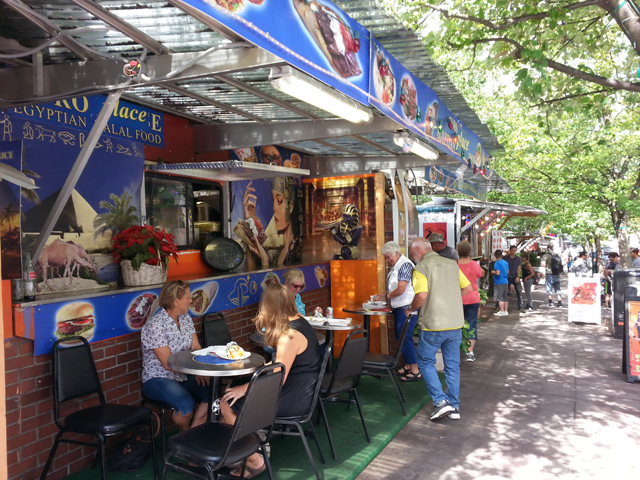 Portland's legendary food trucks dish up everything from vegetarian eats (try The Whole Bowl) to comfort foods like grilled cheese and poutine, with flavors from around the world… Laos, Ethiopia, Brazil, Poland and beyond.
End the night with a visit to a downtown park. Two of the best are Waterfront Park, perfect for an evening ramble, and Keller Fountain Park, inspired by the waterfalls of the Columbia River Gorge.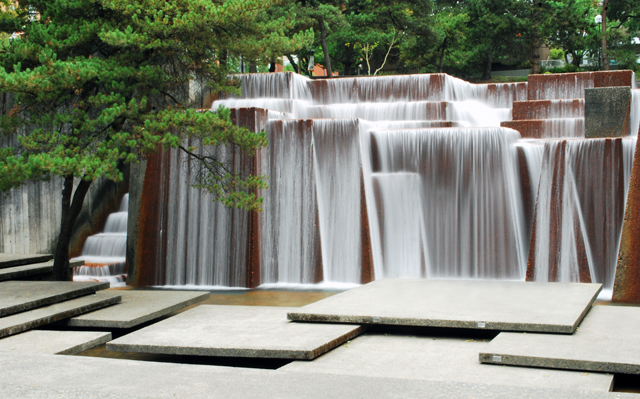 Day 2: Washington Park
You'll need your energy today, so head to the Portland Farmers Market for a fresh, locally sourced breakfast. The market has multiple locations, but the mother of them all is at Portland State University. The PSU spot has live music, recyclable dishes, chef demos and more than 200 vendors.
Whichever you choose, pick up something extra for a picnic lunch. Food in Washington Park is scarce.
The park is just minutes by light rail from downtown. Once inside, a free shuttle takes you to the major sites, like the zoo, arboretum and International Rose Test Garden. The rose garden is completely free and dazzling in season with hundreds of blooms.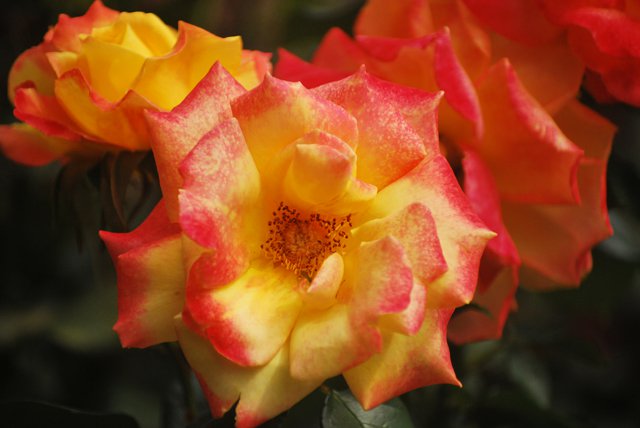 The nearby Japanese Garden is less floral but more zen. It features classical elements like sand, stone, bridges and water basins.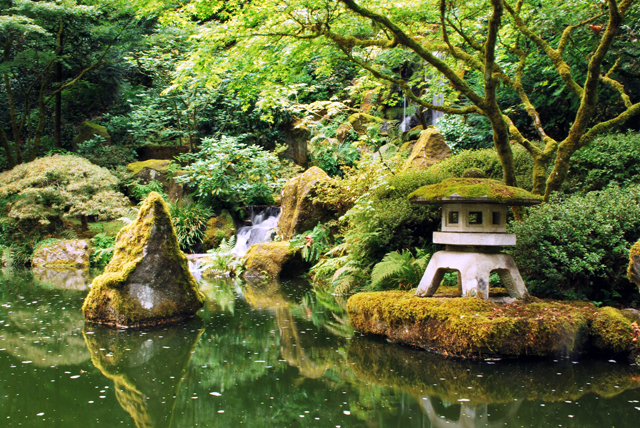 For your final stop, you can take a bus or the longer scenic route through Forest Park to Pittock Mansion. The 19th-century home offers tours for a small fee, but the landscaped grounds and magnificent views of Mount Hood are free.
Heading back in after a full day, you've earned something sweet. Lauretta Jean's has the best pies in the city. If it's in season, get the marionberry, a local favorite similar to but earthier than blackberry.
Day 3: The Columbia River Gorge
Spend your last day in the mountains. The Columbia River Gorge is rugged Northwest scenery at its best.
If you're traveling car-free, a Gray Line tour departs each morning from Pioneer Courthouse Square next to the visitors' center downtown. At your first stop, you'll climb the Vista House at Crown Point for sweeping panoramas of the gorge.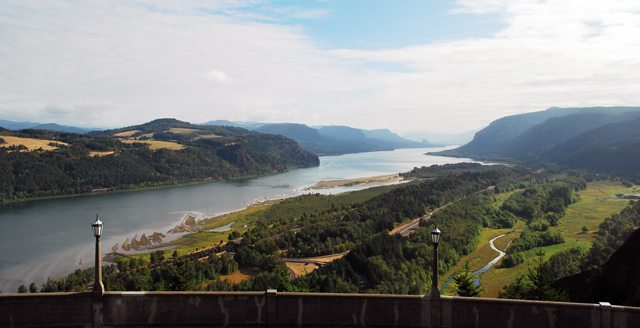 Next up, Latourell Falls is a pretty two-tiered waterfall that empties into a hidden pool below. But the star of the show is Multnomah Falls, a 611-foot beauty holding the record as Oregon's tallest waterfall.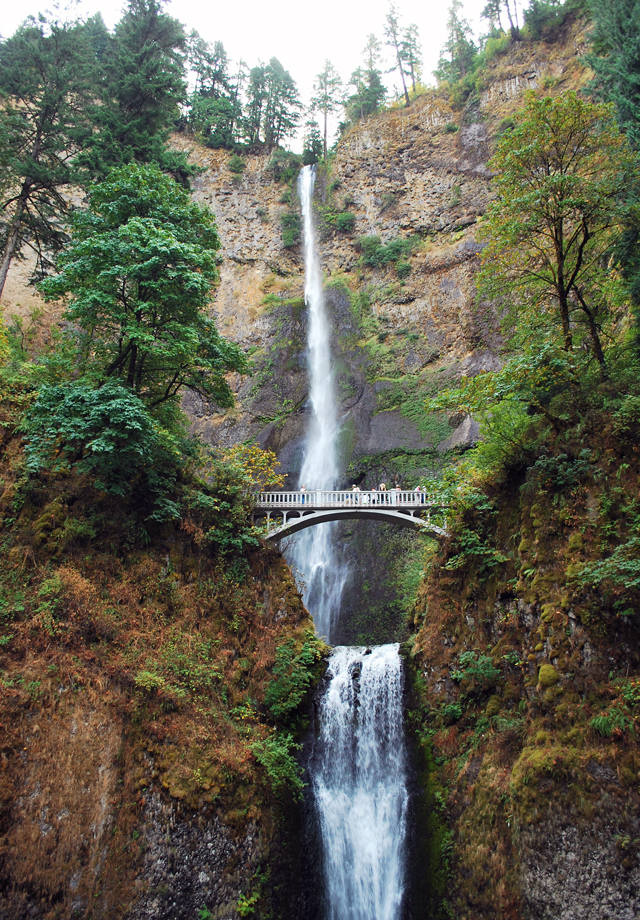 The last two stops are the Bonneville Dam and Fish Hatchery where you can feed trout and view adult sturgeon. Stunning mountain views surround both.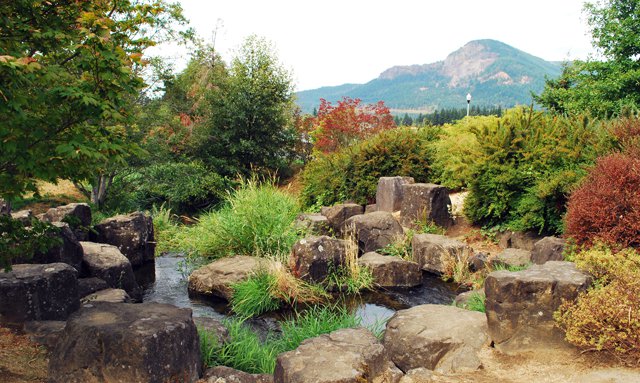 You'll be back in time for a late lunch. Addy's Sandwich Bar serves up the city's best
sammies
on flawless baguettes. Try the turkey, brie, cucumber and crème fraiche or go even fancier with duck confit. For a sit-down meal, Mother's Bistro is an institution, famous for its brunch. Whatever you order, get a side of biscuits and gravy. There will be leftovers.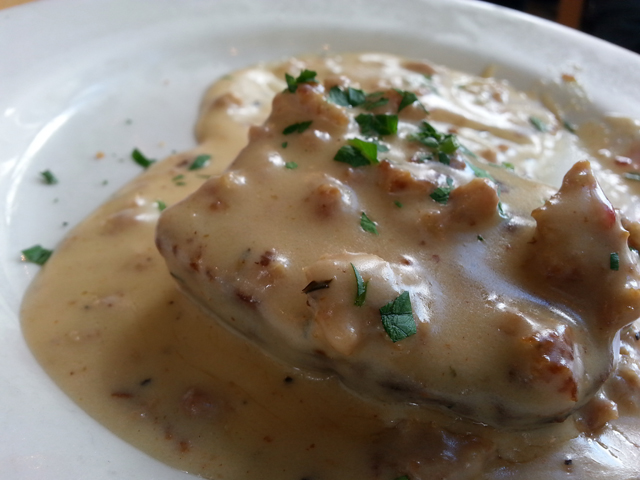 You have time for one last green excursion. Off the beaten path, in east Portland, The Grotto is a Catholic sanctuary carved into the foot of a cliff and a 62-acre botanical garden. The lower grounds are free while the more extensive upper gardens are only $5 for the elevator ride up.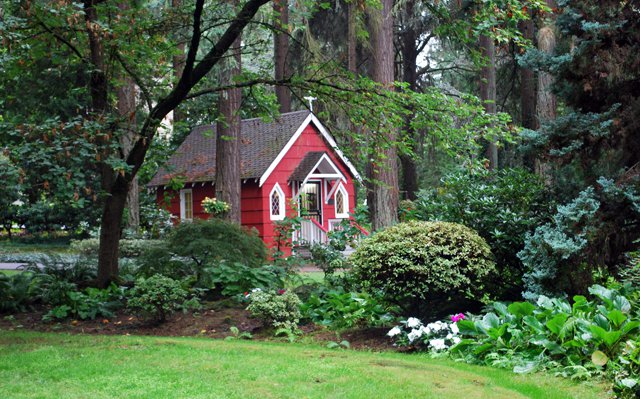 For a final dinner, stop in Laughing Planet Café, a Portland-based chain that specializes in healthy, globally inspired bowls and burritos. Enjoy the quirky décor, and grab a wrap for the plane ride home. You'll want to take a little bit of PDX with you. It makes it easier to say goodbye.
About the Author: Cheryl Rodewig is a storyteller and creator — for brands (content marketing) and her life (travel). See more of her travel stories on Twitter at @cherylrodewig or online at cherylrodewig.com.
This post contains references to products from one or more of our partners. We may receive compensation when you click on links to those products. For an explanation of how ABN works, visit this page.
Featured Vendor

Get Hertz Discounts
Subscribe to Our Blog!
Like Us On Facebook