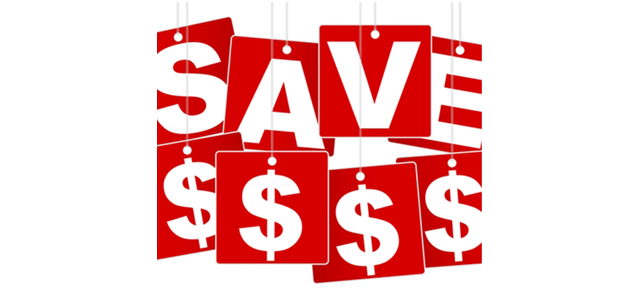 Why business discounts are better than free tools
When launching a startup, entrepreneurs often look for ways to cut costs any way they can. There are countless expenses associated with establishing a new company so it's certainly important for small business owners to limit their spending.
However, some executives go too far with this strategy and decide to use completely free tools and products. It can be an enticing option but it is one that should most likely be avoided. BusinessNewsDaily reported that, more often than not, free products are free for a reason.
The source noted that prices usually highlight the quality of a product, so going with even the lowest flat rate available may not be a good idea. Instead, Raad Mobrem, CEO of Lettuce Apps told the source that looking for business discounts is a more effective alternative to using free or extremely cheap products. In fact, he noted that special rates for small companies show a vendors willingness to work with business clients.
"You can ask for discounts with B2B services," Mobrem told the source. "People understand that you're a small business just starting out, and if they offer discounts, you'll want to work with them in the future."
Building positive relationships with corporate vendors is a central aspect of reducing expenses. In any industry, most companies have a list of recurring costs that can limit capital resources if they are not controlled. Even a small discount on products and services used on a regular basis can positively impact the bottom line.
Thrifty programs an example of discount benefits
Thrifty Car Rental offers a number of useful business rewards and savings programs corporate clients can take advantage of. Both the SmartBusiness and SmartBiz programs can help small and mid-sized business clients gain access to lower rental rates. Thrifty even offers plans for companies that operate internationally and provides multi-month services for business travelers.
Programs similar to these are more useful alternatives to the free-to-use model because such plans offer products and services that are reliable. As Mobrem noted, it's rare to find a free product that is possesses quality. Also, using goods from a supplier that is not reputable can be seen as unprofessional. Potential customers may perceive a business's use of second-tier products as a weakness. By partnering with companies such as Thrifty, clients are more likely to take note of an organization's dedication to quality.
Build relationships
As is the case with consumers, businesses need to take the necessary steps if they want to build a positive relationship with suppliers and service providers.
According to Karyn MacRae of the U.S. Chamber of Commerce, it's important to be responsive to vendors. Just as it can be frustrating to be ignored by a customers or service provider, vendors can be annoyed when their clients don't respond to their emails or missed calls in a timely manner. MacRae stated that businesses should always reply to vendor questions or contact attempts within 24 hours.
Also, MacRae noted it's necessary to clearly define what is expected of a supplier. Business leaders should be able to outline how many products or what type of service they require and when they need them delivered. Most vendors have a number of different clients, which means they need to plan ahead in order to meet each customer's needs. Suppliers will appreciate businesses that lay out their expectations during first contact because it will allow vendors to allocate resources and create a schedule to address all client requests.
Small business owners should not shy away from establishing long-term partnerships with suppliers and service providers. Most companies are willing to tailor to the needs of corporate clients.
Featured Vendor

Get Hertz Discounts
Subscribe to Our Blog!
Like Us On Facebook