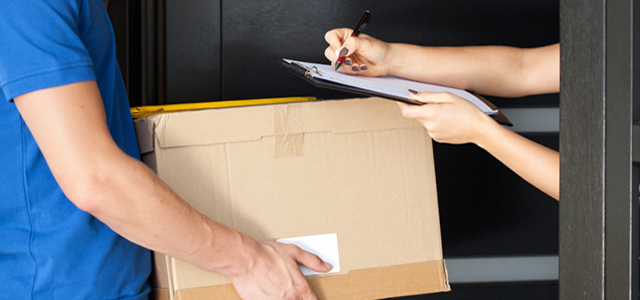 Packing Your Items for Safer Shipping
Whether you are shipping items for personal or business purposes, packing them correctly is important. Any package that you send to a friend or relative should be properly protected, so you don't waste money on something that becomes damaged during the shipping process. Of course, if you're mailing items for your business, you must be sure to package them safely. Fortunately, there are plenty of materials that make packing fragile or important items an easy task. When you have access to the right packing materials, you can mail virtually anything to any location with confidence. You might even take advantage of shipping discounts (and business discounts if your packages are business-related), so you can offset any extra cost associated with purchasing quality packing and shipping materials.
Use a Container That is the Appropriate Size
One of the first details to think about is the size of the container in which you are mailing an item. If you send something in a box or envelope that is too large or too small, the item you're mailing could become damaged. A container that is too small will not offer enough protection for the object being mailed, and the item may become crushed, bent, or otherwise damaged. However, you will need to ensure that a package is large enough to accommodate any materials you will use to protect the items being sent. Conversely, a container that is too large can lead to packing issues, as well; the extra space within the package can cause items to move around and be dented or crushed.
Bubble Wrap
When you mail items that are breakable or fragile, you can use materials designed to ensure that they will remain protected during their journey. Bubble wrap is the perfect material to wrap around objects made of glass. Gently nestle the object you're mailing in the bubble wrap; continue wrapping the material around the item until it covers it completely. You may need to use a small piece of packing tape to secure the inner layer of bubble wrap against the object to be mailed. You can also use tape to secure bubble wrap around the item once it's entirely covered.
Foam Sheeting
You may use materials other than bubble wrap for cushioning fragile and breakable objects. Foam sheeting is more lightweight than bubble wrap; it's also less unwieldy, so it may be easier to work with than bubble wrap. If an object that you're mailing is fragile but isn't made of glass, foam sheeting could be an ideal material to employ during the packing process. Simply roll the foam sheeting around the item you're sending, and use scissors or a box cutter to cut the sheeting where appropriate. You may then use tape to keep the foam sheeting in place.
Inflatable Packing Material
If you're sending items that need to be protected but aren't breakable in the way that glass is, you might use inflatable packing material to keep them secured in their packing box. This type of material creates a buffer between the object you're sending and the package itself. You can fit the item in the box with the inflatable material surrounding it. However, you might avoid using this type of material if the package will be transported in a very cold or hot climate; extreme temperatures may cause the material to contract or expand, and that may have an impact on the level of protection that it ultimately provides.
Cardboard and Paper
When you're sending items that are not especially fragile but still require some protection to remain intact, cardboard and paper may be perfectly suited to your needs. Cardboard comes in varying degrees of thickness, and it can be used to protect items that should be packed in rows or layers. Packing paper may be employed to protect documents, CDs, and other items.
Styrofoam Materials
In many cases, you may want to utilize Styrofoam packing materials. One of the most common types of Styrofoam packing products is known as the packaging peanut. Packaging peanuts are often made of Styrofoam, and they get their name from their shape. When you're packing an electronic item, anti-static packaging peanuts will help to keep the object in place. Another handy material is thick Styrofoam that comes in a specific shape. This type of material may come in a variety of shapes that are perfect for electronics. You can simply fit the object you're sending snugly into its Styrofoam housing. If you're mailing bulk items, you may want to explore how you can get a
UPS business discount
or other types of shipping discounts. Such discounts may help cover the cost of the packing and shipping materials you select. Once you know which materials to use and how to use them, packing and mailing items should be a relatively simple task. Save time and money with all your upcoming shipment needs with the UPS business discounts from Allied Business Network. As a member of ABN's exclusive membership discount program, you'll be shipping smarter while saving money with each and every shipment you send out. Start taking advantage of the never expiring, no limitation offers and promo codes today and sign up for your
free ABN membership!
Featured Vendor

Get Hertz Discounts
Subscribe to Our Blog!
Like Us On Facebook