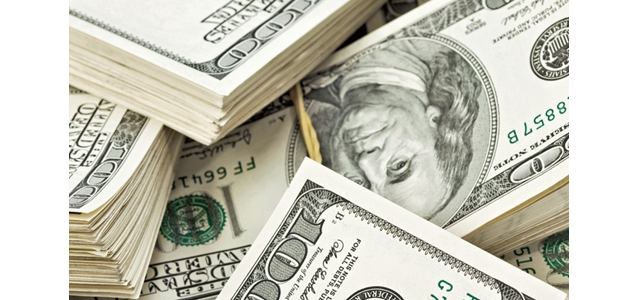 Office Depot an unlikely hero as wage hike looms
The current economic climate is certainly improving, but it's hardly at an ideal state for small businesses. Conditions have improved since the Great Recession, but concerns regarding the fiscal cliff, health care and a still fragile global economy have made many startup leaders wary about what 2014 holds. Even so, data from the National Federation of Independent Businesses found that small companies have been spending more in recent months. In its January Small Business Optimism Index, the source reported that capital outlays in the six months leading up to December increased 9 percent among its members. More importantly,
64 percent of organizations indicated that they made significant outlays recently
, which was the highest mark recorded since 2005. It shows that American startups are looking to expand and invest more in their operations. However, that may soon change. CNNMoney reported that
an increase to the federal minimum wage may be coming
in the near future. The source noted that President Obama called for the wage limit to be raised in his State of the Union speech, which would make the lowest possible hourly rate up to $10.10 from $7.25. Asserting how serious he is about this policy, the President indicated that he plans to sign an executive order to raise the wage to that level for all federally contracted workers. Potentially, the move could boost the pay for 28 million Americans, according to Economic Policy Institute data cited by CNNMoney. For small businesses, this could be a major issue, as the Small Business Administration contends that 55 percent of all jobs are provided by small companies. That means the brunt of the burden will be placed on America's startups if the wage hike makes it way through Congress and is signed into law.
How ABN can mitigate payroll concerns
So what can small business owners do to offset the potential increase in payroll spending? For starters, they can take advantage of ABN's discount code for
Office Depot
. The NFIB survey found that the main driver behind increased spending by companies in recent months has been the purchase of new equipment and furniture. For small businesses looking to make similar investments, ABN's partnership with Office Depot could prove to be incredibly cost-effective. ABN members can save up to 85 percent by using the promotional code for Office Depot to purchase new furniture, printers, computers and even paper supplies. Over time, these savings can add up, allowing companies to more easily take on additional payroll demands a minimum wage increase could bring.
Featured Vendor

Get Hertz Discounts
Subscribe to Our Blog!
Like Us On Facebook