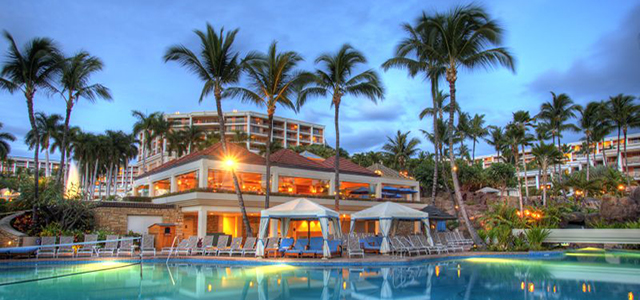 Hotel Review: Grand Wailea, A Waldorf Astoria Resort, Maui
During a recent trip to Maui, travel writer David Duran stayed at the Grand Wailea, A Waldorf Astoria Resort. Here's his take on the experience.
There's a reason "grand" was used in the name of this truly grand hotel. With 780 guestrooms, including 52 suites on 40 acres of some of the best real estate on the southern shores of Maui, the
Grand Wailea
is one of the most coveted hotels on the island, and with good reason.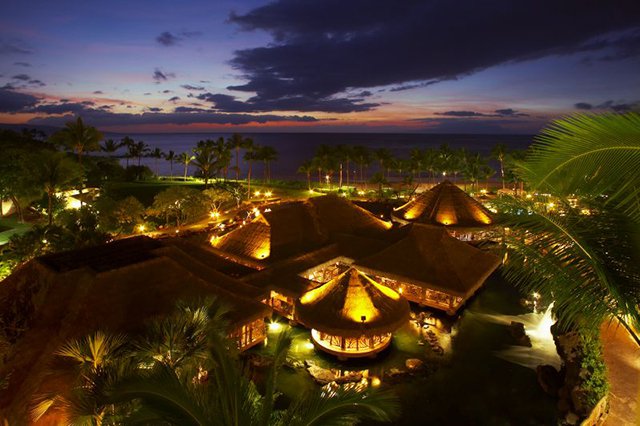 Having visited the property more than a dozen times in the past two years, it's been thrilling to watch the progression of enhancements and changes the property has undergone. Each time I step foot into the massive lobby entrance of the hotel, I feel like I'm home again. The warm welcomes and smiles from the staff are always inviting and quickly remind you that yes indeed, you are in paradise.
New Look
Even the grandest of hotels need a facelift every now and then, and although the classic and elegant décor of the hotel rooms were not in bad shape, the property decided to start fresh and go for a more modern and sleek look for their new room re-designs. For guests who have been coming year after year, the changes might be a bit drastic at first but once settled in, it's easy to appreciate what the hotel was going for. The rooms feel lighter and more spacious, while more appropriately beach themed but with that Waldorf Astoria excellence to back it up. Guests will also appreciate the modern touches like the new phones, coffee machines and faster Wi-Fi throughout the buildings.
Napua Tower
This very special tower, which I personally love, is part of the grand entrance. The private club-tower which houses 100 rooms, is situated at the center of the hotel, featuring dedicated concierge services with upgraded guest room accommodations. A special key-card entrance to the club is needed and its location is by far the best of the many towers. With the hotel being so large, it takes time to get from one place to the other, but when staying in Napua, things just seem a bit closer. Morning times are my favorite when I stay here because the complimentary breakfast is served within the club and it's easy to throw on a robe and walk over for some fresh coffee and hot food. In the evenings, there is a complimentary happy hour as well, which is something I try never to miss during my stay.
Time To Eat
Being such a massive property, there is no shortage of places to eat. Having been there so many times, I've tried just about everything on the menu, at every restaurant. The property recently brought in Executive Chef Ryan Urig and Director of Food & Beverage Anthony Torres to spearhead new and innovative menu and beverage concepts, which have transformed the food and beverage program. The resort's signature restaurant, Humuhumunukunukuapua'a (try saying that just once), is an open air with thatched roofing space that sits atop a saltwater lagoon. Chef de Cuisine Mike Lofaro is definitely a Maui top chef and has helped create a thrilling menu that focuses on his love for the water.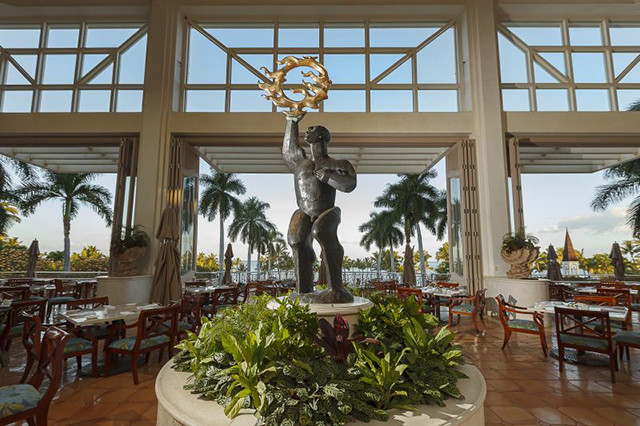 I tend to spend a lot of time in the Botero Lounge, which is right in the heart of the property, surround by the walls of the Napua Tower. It's an outdoor space where musicians play nightly and the cocktails just seem to constantly flow. It's great for people watching and just a nice place to end the night before headed up for bedtime.
The Pools
Known for its Wailea Canyon Activity Pool with more than 25,700 square feet of pools, slides, caves, and rivers…on six levels, these pools are a child's version of heaven. It's organized chaos near the pools, with smiling kids…everywhere. I'm more of an adult pool kind of guy, so thankfully, I find refuge at the Hibiscus Pool, conveniently distanced from the other pools. The 4,850 square foot pool is just stunning. The entire pool contains over 2.2 million individual tiles and is surrounded by luxurious cabanas.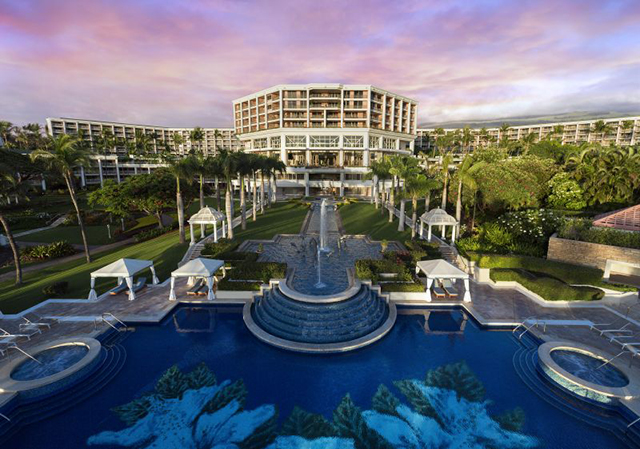 It's no secret that I practically live in a cabana when I stay here, and there are a few reasons why I choose to do so. For one, they are just so comfortable. Attendants bring you fresh fruit and banana bread; ice buckets with water and throughout the day offer frozen grapes and popsicles. Secondly, there is power, and with power comes a ceiling fan, a digital safe, and a television (in some of them). Something new I discovered was a push button control to signal your attendant for assistance or to request your bill. That was a nice touch and something new that I truly appreciated because, when you need a drink, you need a drink (try the hand crafted guava jalapeño margarita). I also enjoyed ordering (several times) the ahi poke nachos as well as the edamame hummus.
About Wailea
Located about 35 minutes from Kahului airport, Wailea is a unique part of the island, distanced away from the more touristy parts of the island. Known as the "Beverly Hills of Maui," Wailea is home to the most luxurious resorts, high-end shopping as well as an abundance of fine dining. Wailea Beach is one of if not the best beaches on Maui, and happens to be located in front of the Grand Wailea. Maui has something for everyone and getting around the island is easy, by rental car, which is a necessity when visiting. From morning sunrises at
Haleakala Crater
to days spent on the
road to Hana
to
sunset sails
, it's easy to fill an itinerary…but just make sure to schedule in some cabana time.
About the Author: David Duran is a Brooklyn-based luxury, hospitality, culinary, and overall freelance travel writer who contributes to such publications as Fodor's, Travel + Leisure, Destinations Weddings & Honeymoon, and Caribbean Travel + Life, among others. When not traveling 20-25 days a month for his work, he spends his free time planning more travel! To read some of his work, check out his online portfolio, and follow him on Instagram and Twitter at @mrdavidduran.
This post contains references to products from one or more of our partners. We may receive compensation when you click on links to those products. For an explanation of how ABN works, visit this page.
Featured Vendor

Get Hertz Discounts
Subscribe to Our Blog!
Like Us On Facebook