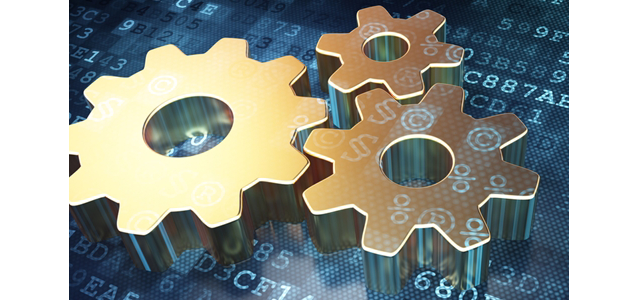 Lenovo products help small businesses get more out of meetings
With technology from
Lenovo
, small business owners can get more out of meetings and hosted events. The tech vendor offers a full-range of laptops, desktops, workstations, servers and tablets that are built for small businesses. In fact, some of the world's largest organizations such as Vodafone and Citrix use Lenovo products to power their operations. Also, Lenovo has a small business consultancy team that can help owners configure and troubleshoot their systems. These professionals are experienced in creating IT procurement plans for small businesses in a number of industries, meaning there are few challenges they can't address.
Technology enables expansion
Although it's hard to argue that technology is becoming one of the most important drivers of corporate growth, some small businesses still fail to realize just how important the right tech tools are to success. Instead of thinking about current demands, small businesses should have an eye on the future when they are thinking about purchasing tech products. In many cases, startups can grow rather quickly, making it essential for businesses to have technology in place that allows them to scale up at a moment's notice. In particular, Lenovo's servers can help increase a small business's agility to store more data. Whether from a spike in client invoices or the creation of an entirely new department, progress in the corporate world usually results in the need to keep more information safe.
More efficient meetings
However, storage concerns are hardly the only reason small businesses need to invest in technology as they grow. In many cases, small firms will need to host large corporate events such as investor meetings or fundraising events. According to research recently released by Frost & Sullivan, such events are more productive when businesses use cutting-edge technology to plan events. With the right combination of hardware and event management software,
startups can increase event attendance by up to 20 percent
when they abandon manual planning channels. Frost & Sullivan also found that productivity of corporate meetings improves 27 percent, while engagement levels spike 33 percent. "The meetings and events industry is enormous and impacts nearly every company and organization at some point in a given year, but to date has not been viewed holistically," said Frost & Sullivan Business and Financial Services Senior Consultant Debbie Wong. "Clearly where technology is implemented, there are notable benefits. We hope with this new research, we can help more professionals in the industry take advantage of the newest tools and practices to plan high-ROI events."
Lenovo can boost ROI
Increasing the ROI on event hosting can have a major impact on a business's bottom line. Frost & Sullivan estimated that the global events and meeting industry is valued at $565 billion. The includes roughly 5 million meetings across the world, putting the cost of an average large event over $100,000. For small businesses, such expenditures can take a large chunk of the budget, so increasing ROI and making events as efficient as possible are important. Fortunately, it's easy for small business owners to purchase quality technology. By investing in Lenovo technology, small businesses can access some of the most trusted tech tools on the market. Although the company's products are affordably priced, using ABN's business coupon can help small business members save up to 40 percent on their Lenovo purchases. All members have to do is go to www.Lenovo.com/abn and enter the ABN discount code for Lenovo. Using the code will help small business clients shave 15 percent off of their ThinkPad orders, allowing them to bring a quality laptop into the office.
Featured Vendor

Get Hertz Discounts
Subscribe to Our Blog!
Like Us On Facebook