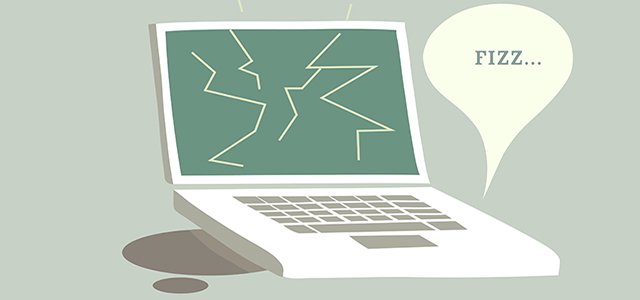 5 Signs It May Be Time to Upgrade Your Old PC – Video
For most of us, the computer is something we rely on each and every day to help us get things done and accomplished. Whether for work, school, or play, much of the common tasks we have grown accustomed to on a daily basis simply couldn't get done without the aid of your computer. That being said, keeping your computer up-to-date is a must if you're looking to stay on top of things and get things done in an efficient manner. If your computer is pretty old, it may be time for an upgrade. Most computers only last for roughly 4 and a half years, so if your computer is slowly creeping up there in age, you may want to keep an open eye for these telltale signs your past due for an upgrade.
Your Computer's Operating System is Outdated
Software updates are the standard measurement of just how old your computer is. If you're running an operating system that is a few versions behind the most current system, it's probably due time to update your computer. Out of date software not only keeps your computer running slower than what it's capable of, but can also pose a huge security risk to your data.
You Can't Run the Latest Versions of Software, Apps, or Games
Simply put, there is just no way to future-proof your PC. Even if your computer's older operating system is performing up to par, the software, apps and games you need to run to get through the day may require some more advanced computing technology leaving with you no choice but to upgrade.
It's Running Very Slow!
Slowly running computers are not only incredibly frustrating, but they may also be a sign that something is very wrong with your PC. Spyware, malware and viruses can all leave your computer performing at less than satisfactory speeds, so be sure to trade yours in if you find it running a bit behind.
You're Receiving Several Error Messages
If your computer is prone to pop-up error messages, it may be a cry for help that it can no longer handle the workload you need from it. Give your computer a break and consider upgrading to a newer system, better equipped to handle your needs quickly and efficiently.
Programs Crash Pretty Often
If the software and programs you've installed on your computer seem to freeze, slow down or even crash altogether, it is likely a sign that something is seriously wrong with your computer. A new upgrade will keep your software and your day running as smooth as can be. Without a doubt, one of the biggest hesitations when it comes to purchasing a new PC is the hefty cost. Upgrading your laptop or PC shouldn't come with such a hefty price tag involved, so maximize your savings with the office supply
discounts and coupon codes
from ABN. Signing up for your discount membership is simple, quick and free, so what are you waiting for? Start saving on almost everything you purchase and join ABN today!
Featured Vendor

Get Hertz Discounts
Subscribe to Our Blog!
Like Us On Facebook