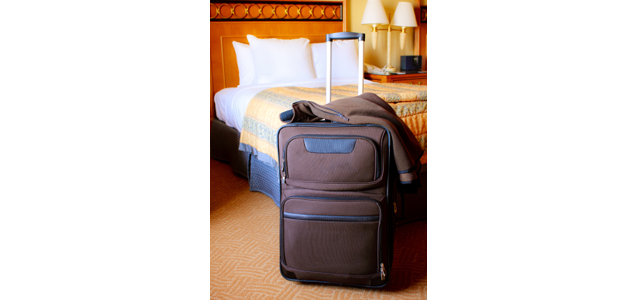 Booking with Hotel Promo Codes for Additional Summer Savings
With warm weather and the promise of summer sun just around the corner, many people are planning out and preparing for their summertime travels. However, costs of a trip and booking a hotel can quickly add up, making budgeting priority number one for many of these seasonal travelers. While many people now look to book their hotel accommodations with online travel agencies, this isn't always the cheapest method as many turn to hotel promo codes to maximize savings. Following these quick and simple tips can save you money in the end, letting you make the most of your vacation for the least amount of cost.
Extra Fees of Online Travel Agencies
An insider secret when booking hotel accommodations is to book directly with the hotel chain itself, rather than booking through an online travel agency or hotel comparison site. Many times, these "fast and easy to use" comparison sites claim low price guarantees, but in turn charge hotels an extra 20 – 30 percent in commission fees. Instead of booking through an online travel agency, call the hotel. More often than not, you will find yourself a better deal then what you find through an online travel agency.  Guests booking through an agency can gain even more savings with the help of 
online hotel promo codes
. These hotel promo codes can offer additional savings on top of whatever special deals you find by working with the hotel directly rather than through an online travel agency.
Benefits to Booking Hotel Accommodations Directly
In addition to hotel promo codes and discount coupons exclusively offered when booking direct, working directly with the hotel means extra advantages for your stay. Online Travel Agency sites often don't allow their users to request special services needed for their hotel accommodations. Many times, hotels hold onto exclusive room deals and specials for those visitors willing to make the call or email to directly book their hotel accommodations.  Making a personal connection with the hotel over the phone can lead to special considerations for your stay, including free upgrades, welcome drinks and more. Most hotels offer loyalty points which can be exchanged for meals, room upgrades and more for those who book their hotel accommodations directly. With the safety net of many hotels offering a "Best Price Guarantee," you can be reassured that you are getting the best bang for your buck. In addition, many hotels offer more flexible options for those who chose to book directly. For free business discounts that can save you up to 85 percent, 
join the Allied Business Network
 for free today! With over 160,000 members already saving through ABN's proven services, what are you waiting for? Sign up today!
Featured Vendor

Get Hertz Discounts
Subscribe to Our Blog!
Like Us On Facebook