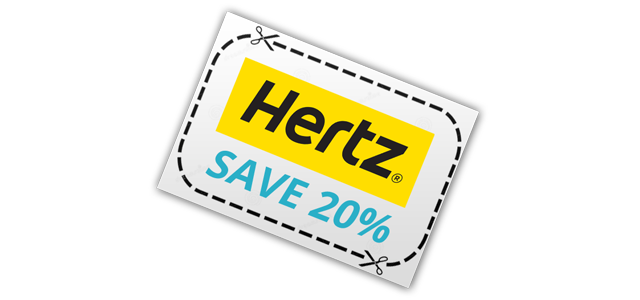 How to Save 20% Off Your Hertz Car Rental
Have you used our awesome Hertz discount yet? If you haven't, here's what you need to do to start saving up to 20% off plus more on your car rentals. You can use our discount CDP 1261109 online at Hertz.com or by phone when you call (800) 654-3131. Create a Hertz Business Rewards account and start earning free rental days. Use our CDP 1261109 for both business or leisure rentals - there's no restriction. Pass this great discount on to your employees, friends and family and you can all save the next time you rent from Hertz. Isn't saving fun?
Featured Vendor

Get Hertz Discounts
Subscribe to Our Blog!
Like Us On Facebook