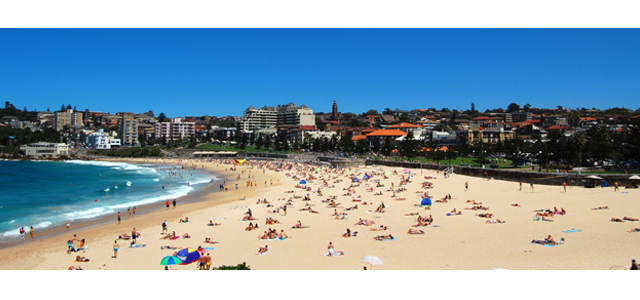 Student Savings Tips for Spring Break!
If you and your friends will be heading to a spring break location to enjoy some fun-filled time off campus, you may also be looking for ways to save money while traveling. As a college student you are likely on a budget, but this does not mean that you need to miss out on the fun. The tips below will help you to save money on your next spring break vacation.
Plan Your Trip Early
As the saying goes, "the early bird gets the worm", which is why you must start planning your trip early. The closer it gets to spring break, the greater the likelihood of higher prices for hotel accommodations, airfare, and rental cars. Not only that, with the influx in spring breakers if you wait to book your excursions until the last minute, it may be too late.
Check with Your School
While planning your trip, don't forget to check with your school. Many colleges have an in-house travel agents, or a student or faculty member who is the point person for both spring break travel discounts—and year-round travel discounts, such as Holiday Inn promo codes. In fact, learning what discounts are available to you may be the primary deciding factor for where you will travel to for spring break.
Search For Last Minute Online Coupons And Promotions
Once you have decided on your travel destination, or if you are searching for a way to help 
narrow down your options
—begin searching for online coupons and promotions. Some excellent places to consider are:
Travel bloggers who highlight specialty promotions
Nationwide discount and promo code sites
Visiting the website of accommodations you are considering
You can even try calling travel and excursions companies directly and requesting spring break discounts, such as a Holiday Inn promo code.
Pack Snacks and Buy Food And Beverages
Once you reach your travel destination, one of your largest expenses may be food and beverages. While dining out may be part of your vacation fun, not all of your meals need to be in a restaurant. Consider packing snacks for the airplane or car ride, and visit a local grocery store to stock up on your beverages of choice—nonalcoholic and if you will be drinking mixers and alcohol too. Even if you eat just one of your meals a day in your hotel room it will save you tremendously.
Invite More Friends
There are many ways in which inviting more friends on your spring break vacation can help to cut costs. For example, splitting the cost of the rental car or hotel room between four friends instead of three, may save each of you a couple hundred dollars. Even if you have a large group and to require more than one rental car, and more than one hotel room—you may be able to access group discounts for many of your excursions. The tips above are all excellent ways to find discounts on both traditional spring break locations, as well as spring break locations which are a bit off of the beating path. Make the most of every dollar on your spring break getaway with help from the
hotel discounts and travel promo codes
from ABN! From hotels and car rentals to dining and entertainment, ABN makes it easier than ever to save hundreds no matter where your travels take you. Join for free today and take advantage of all that ABN has to offer!
Featured Vendor

Get Hertz Discounts
Subscribe to Our Blog!
Like Us On Facebook