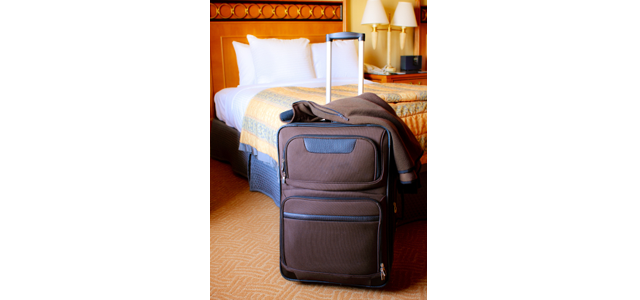 5 Steps to Help You Prepare for the Big Move
If you are getting ready to move to a new home or apartment, there are many steps you want to take to ensure the move goes smoothly. The five steps below will help you to begin chipping away at many of your moving tasks several weeks before your move date.
Reevaluate the Difference in Space Between Your New Home and Current Home
The first place you want to begin, is by evaluating the difference in space between your new home and your current home. Even if the space is approximately the same size, the layout may require you to invest in new furniture—or new storage accessories. On the flip side, if your new home or apartment is significantly smaller or larger—you will likely require new furniture. Even if you do not have to replace all of your furniture, it will take time to fill your new apartment. Start by creating a list of the investments you will need to make for your new home.
Begin To Sort and Downsize
You may be surprised to find how many things you have accumulated over the years. This includes everything from keepsakes and memorabilia, sporting equipment you no longer use, and clothing. Even if space is not an issue in your new home, moving provides you with an 
excellent opportunity to sort through your belongings.
While sorting and downsizing, consider if you have time for a garage sale before you move—or if you simply want to donate what you no longer want or need. The best way to stay organized when sorting through your belongings, is to separate items into three or four categories such as—Keep, Toss, Donate, and Garage Sale.
Invest In Packing and Moving Supplies
While you want to ensure that you can still function at your highest level in the weeks prior to your move, it is not to say that you can't begin packing items that you do not require on a daily or weekly basis. This includes your fine china and formal dining ware, out of season sports equipment, out of season clothing, and all items that are already placed in storage containers in your closets or garage. Some of the most helpful packing and moving supplies include:
Boxes—Get a wide variety of sizes, and even item-specific boxes designed for your flat screen TV, dishes, stemware, clothing, etc.
Protective Packaging—This includes everything from bubble wrap, packing peanuts, packing paper, foam packing sheets, plastic bed cover, protective blankets, etc.
General Moving Supplies—This includes packing tape, box cutter, permanent marker, dolly, etc.
Make Sure You Stay Organized
The next factor that must be taken into consideration, is how to organize your belongings as you pack and move. One of the best ways is to utilize a color coding system and/or to number each of your boxes. This way you will know which room to move each box to in your new home, as well as have a general idea of what is in each box. Turn to the tips below to stay organized:
Try not to combine rooms when packing boxes.
Color-code each room. Ex—place a yellow sticker on all boxes for the master bedroom, green for the kitchen, blue for the bathroom, etc.
On top of color coding, consider numbering each box—and writing a general statement about the contents of the box.
Set aside a couple of boxes for the last minute essentials such as bedding, pet items, towels, toiletries, extension cords, electronics wires, etc.
Print out a couple copies of your color coded or numbered system so that you can keep track of your belongings from one home to the next.
Finding A Discount For Your Rental Truck
Another thing you must take into consideration several weeks prior to your move, is how you will move your belongings from one home to the next. Begin searching for
Budget discount codes
so that you can find an inexpensive truck rental. Renting a truck will drastically reduce the number of trips you have to take between your homes, and rent a car coupons or will help to save more of your hard-earned money. Instead of waiting until the last week or two to tackle your upcoming move, turn to the five tips above. Aside from keeping you organized, they allow you to get a good chunk of your preparation and packaging done ahead of time. With all the stresses of moving, don't let the cost of your moving process hold a heavy burden on your mind. Take advantage of all the price-slashing coupons and promo codes from ABN to make your moving day easier than ever. With hundreds of discounts and coupon codes to choose from, you will find yourself saving big time on your big move. Spend smarter with every purchase you make,
join ABN's
rapidly growing network today!
Featured Vendor

Get Hertz Discounts
Subscribe to Our Blog!
Like Us On Facebook